Next Meeting is via Zoom – May 6, 2020
The Power of Relationships Through Rotary
Trustee Chair-elect Ravi Ravindran
Rotary saves lives all over the world thanks to our polio eradication program; sometimes, it takes a personal story to remind us of just how incredible this is. Trustee Chair-elect Ravi Ravindran tells the story of his mother's fight against polio and the role that Rotary played in her survival.
https://vimeo.com/showcase/6968893/video/411482220
–>  Debi will send you the Zoom login link for the 12:00 meeting on Wednesday May 6. Feel free to put your feet up, grab a sandwich, and join the meeting. <–
Thank you all for your patience and always feel free to pass along any suggestions for programs to me, President Cathy.

UPCOMING PROGRAMS
All in-person meetings are currently on hold.  Instead, we will be holding online meetings using Zoom.  Please be on the look out for an email with the link from either Cathy, Debi, or Richard.
Keep checking back.  New Programs coming soon!
UPCOMING SOCIALS
Keep checking back.  New socials coming soon!
USEFUL LINKS
Visit our district at: http://www.rotary5130.org
Check out Rotary International at: http://www.rotary.org
Come see us at: http://rotarymeansbusiness
Opening Ceremonies:
Pledge:  President Cathy played, an old, Red Skelton video of him reciting the Pledge of Allegiance (he referenced the 48 states, not 50).
Reflection:  Casey Carter recited a poem that is a favorite of hers.
Visitors: No visiting Rotarians or guests…….no one is ill!
Announcements:
Giro Bello is still a go with 117 registered riders per Ray Giampaoli.  The Giro Bello committee will decide on May 27th to have the ride or cancel.  Assuming it is a go, they are looking for ways to save money.  That could be by canceling the century ride or getting rid of the expo.  If anyone has any ideas to save money, let him know.
Program & Craft Talk:
Rio Ray and the Salvation Army was our program for the day.  Rio also incorporated his craft talk so we can now give him his blue badge!
Rio was the son of hippies.  They lived for a time in a one room cabin with no electricity or running water.  Life was not easy!  They move around and Rio worked to help support the family.  By the time he was out of high school he was ready for a different life!  In college he met his wife, Rachel.  She was the one who wanted to go to work for the Salvation Army and talked him into it.  They have been married 20 years and have 3 children.
Once they joined the Salvation Army, they had two years of training.  They have been stationed in Portland, OR, Fountain, CO, Glendale, CA and in Santa Rosa for the last 3 years.  They could get moved again, but the window has passed where they would have been asked to move again for this year.  Yeah for us!
Rio's program focused on the areas that they serve.  Youth programs include Double Punches Boxing, the Tutor and Mentoring program, Back to School Shopping and the Christmas Toy Drive.
Family and Transitional Services includes food boxes, bus passes, their thrift stores, assistance for rent, utilities and car repair; transitional living for men.
Senior Services include the 186 apartments that they own and manage, a senior center with crafts, field trips, computer lab, holiday party and workshops.
Emergency Disaster Services recently included the Tubbs fire and the long-term recovery, the recent Guerneville floods, PG&E power outages and the Kincade fire.
Now we have Covid-19.  Rio and Rachel were just ready to leave on vacation on March 16th.  The Emergency Disaster Team met on March 17th. On March 18th they were working on their food boxes to give out.  March 19th  IHHS reached out for help as their caregivers were overwhelmed.
The Salvation Army needs help with delivering food boxes.  So far Rotarians Craig Meltzner, Ryan Thomas, Mary Graves, Blaine Goodwin, Casey Caret and Robert pierce and Chip Rawson have helped (if I have missed anyone, my apologies).
They need help with tutoring and mentoring the kids due to school being out, no help and no motivation.
They were given a convection oven, a meat slicer, a bag of pennies to help.
What else can you do:  volunteer, give, pray and reach out to others…. make sure they are OK.

Additional Pictures
Governor, District 5130
Kathy Flamson
Attendance Secretary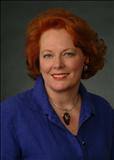 Debi Zaft P.O. Box 505 Santa Rosa, CA 95402
Board of Directors
Club Service I, Membership, Michael Moore
Club Service II, Club Meetings, Casey D'Angelo
Club Service III, Fundraising, Ryan Thomas
Club Service IV, Member Activities, Anne Gospe
Club Service V, Information Technology and Records, Brandon Urich
Community Service I, Member Involvement, Rio Ray
Community Service II, Youth, Andrea Geary
Vocational Service, Carolyn Fassi
International Service, Dan Balfe
DIGITAL EDITION No. 355 April 29, 2020  EDITOR: Kris Anderson PHOTOGRAPHER: Kris Anderson & Richard Lazovick PUBLISHER: Richard Lazovick