Next Meeting is via Zoom – August 12, 2020
Transcendence Theater
Amy Miller & Erika Conaway
Transcendence Theatre Company, the award-winning, Sonoma County based theatre company, is thrilled to announce an all new virtual season of Broadway Under the Stars. Due to the statewide order of Shelter in Place, and restrictions on public gatherings during the COVID-19 pandemic, Transcendence has made the decision to cancel their current season at Jack London State Historic Park in Glen Ellen, California, and will instead present "The Best Night Ever Goes Online" – a virtual compilation of the best of the last eight seasons of Broadway Under the Stars concerts with never before seen footage and featuring hundreds of artists, all from the comfort of your own home.
AMY MILLER, Artistic Director of Transcendence Theatre Company, will share with you the unique creation of the virtual season, the comprehensive pre-show, as well as some wonderful performances.
ERIKA CONAWAY, Education Associate & Teaching Artist will share "TeamEDU" Transcendence's education program which is soaring to new heights this summer. Their mission is to provide EQUITABLE ACCESS to ARTS EDUCATION so that every child can experience their individual TRANSCENDENCE. Artists are the creators of culture. They will share their latest educational engagement opportunities for ALL the diverse communities that make up Sonoma and beyond. This includes joining forces with GOOGLE creating cutting edge material for SOTHEBY'S INTERNATIONAL as well as distribution of content with LEARN@HOME and MOBILE UNIT programs.
–>  Debi will send you the Zoom login link for the 12:00 meeting. Feel free to put your feet up, grab a sandwich, and join the meeting. <–
UPCOMING PROGRAMS
All in-person meetings are currently on hold.  Instead, we will be holding online meetings using Zoom.  Please be on the look out for an email with the link from either Jeff or Debi.
Wednesday August 19, 2020: Assisting Local Business With The COVID Virus Shutdown
Keep checking back.  New Programs coming soon!
UPCOMING SOCIALS
Keep checking back.  New socials coming soon!
USEFUL LINKS
Visit our district at: http://www.rotary5130.org
Check out Rotary International at: http://www.rotary.org
Come see us at: http://rotarymeansbusiness
Opening Ceremonies
Pledge: Larry Miyano
Reflection:  Bill Hatcher: Modern aphorisms for the coronavirus shutdown:
A life lived in fear is a life half lived", Baz Luhrmann, film director.
"Worry is like a rocking chair: It gives you something to do but never gets you anywhere", Erma Bombeck, humorist.
"Things could always be better, but things could always be worse", Marla Gibbs, actress.
"Better to be busy than to be busy worrying", Angela Lansbury, actress.
"If you're going through hell, keep going", Winston Churchill, British Prime Minister.
Visiting Rotarians:
Emery Lasco who is moving to our area and wants to join a local club
Sunshine Report:
Dan Balfe is having knee replacement surgery today.  Jose Guillen gave an update on his family's Covid crisis:  One parent is home, the other still in the hospital. Both sisters are home and fine.
Announcements:
Bill Rousseau says that the District is coming up with a new award to recognize ethical businesses.  They hope to have the first awards in October 2021.
Sam McMillan announced that Ryan Thomas will be replacing Judy Glenn on the Foundation board.  He also passed on that Judy Glenn is serving on the Library Foundation and they need help with social media.
August 27th from 2:00 to 4:00 is our next Hands-On project at the Redwood Empire Food Bank.
Sam McMillan said that one hog was purchased at the online auction for the FFA kids that would normally show their animals at the fair.  The hog we purchased was from a student at Elsie Allen High School and a Jamison Award recipient.
The Foundation has the funds to support the Dictionary Project this year.  How those dictionaries will be distributed has not been determined.
Ray Giampaoli says the Giro Bello books are now closed for the year.
President Jeff asked those who pledged money for Covid relief to please send in their checks.
Diane Moresi gave a report on the District Grant we have been working on.  It will help pay our Covid relief effort like the two tons of fun from last month.
Not quite two months into his presidency, President Jeff is quite proud that we will be doing our third Hands-On project on August 27, balanced the budget and celebrated District Governor Doug Johnson's installation and were able to still retain $20,000 from the Giro Bello.
Crazy Hat Awards:
A lot of crazy hats!  a lot of creativity too!  The categories were floral, vacation and funky.  Carolyn Fassi won for the floral division.  Blaine Goodwin won for the Vacation division.  Robert Pierce and Casey D'Angelo tied for the funky hat division.  All winners got a $50.00 credit toward their next Paul Harris award.
We viewed a video made by the Parkersburg Rotary, about 7-8 years ago before we were to break into 3 groups of 10 for club assembly.  Well technology got in the way and put a kibosh on that!  So, each club board member took turns describing their job on the board and where they needed help/ more volunteers.
Ray Giampaoli was up first and the was promoting the next Rotary Convention in Taipei, Taiwan for next year.  Early registration is $365.00 per person and hotel accommodations are available to reserve too.
Carolyn Fassi was promoting vocational services:  Youth in Agriculture, the Public Safety Awards, a new public safety award program for public health services. Volunteers are needed for both awards programs.
Ann Gospe needs volunteers for our events.  Mark Burchill has been the club historian for several years.  He is working on our 100th birthday party for 2021.  He needs volunteers for that event, plus he would like to train someone to take over his job after the 2021 celebration, Nour Maxwell is handling the District Awards and needs help.  She also needs someone to take over to social committee.
Diane Moresi oversees the club's fund raisers.  Since the Giro Bello did not happen, they are working on ideas to raise money.  Carolyn Fassi is co-chair of this effort and they need help and ideas.
Jack Atkin (filling in for Dan Balfe) spoke of the needs for World community Service. Larry Miyano heads the Youth Exchange, Mark Burchill heads the Friendship Exchange, Dan Balfe and Vickie Hardcastle head the Paul Harris Awards.  They can use more people to help with these committees.
Julia Parranto heads Membership; a critical issue as we went from 115 members to 90 in a very short time.  She needs people with ideas for retention and mentoring of new members.  She needs people to help recruit new members. Matthew Henry is leading that area of membership.
Casey D'Angelo chairs Club Meetings.  He needs people to find persons to do the Pledge, Reflection, Sunshine and Birthdays.   The speakers committee needs more people but needs ideas for good speakers for the meetings.  If you can't be on the committee, please call with your ideas.
Pete Lescure covers the bulletin, photography and the website.  Kris Anderson needs bulletin relief (and she will gladly train).  We need more people to take photos at events.  Richad Lazovick  is posting the bulletin and maintaining the website and the Foundation's website.
Andrea Geary oversees Youth Services.  She has the Children's Christmas at the Nutcracker, RYLA. Dictionaries for the third graders, high school recognitions and NewGen Peacebuilders.  Unfortunately, some programs will not happen this year.  Ryan Thomas will be doing the high school recognitions.  Dictionaries will be delivered.  Children's Christmas, RYLA and NewGen are maybes.
Rio Ray handles the Hands-On projects.  Charlie Howard-Gibbons and Casey Carter are assisting.  They will need bell ringers at Christmas.  The Veteran's program will not happen this year.  The Disability Awareness Program will not have the usual program, but they still will recognize the winners.
President Jeff ended the program with this poem:
To Young Rotary Leaders
There will be an awakening one day
And a vision from out of the blue
Will fall upon you.
A new world will begin
Where all peoples of the earth
Will live in freedom.
A freedom to walk unafraid
To Speak freely without fear.
To love and be loved.
To bear the fruit of the earth.
To aspire to greatness.
To lead the unfortunate to a new life.
Rich with opportunity.
To lean.
To work hard.
And to have just rewards,
For one's labor.
To teach,
And in the teaching,
Bring new inspiration,
To those who will follow in the footsteps,
That those who will follow in the footsteps,
That you will leave in the sands of time.
Go forth unafraid and with dignity.
                                              – Sonny HoltAdditional Picture
Additional (Hat) Pictures
Governor, District 5130
Doug Johnson
Secretary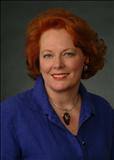 Debi Zaft P.O. Box 505 Santa Rosa, CA 95402
Board of Directors
Club Service I, Membership, Michael Moore
Club Service II, Club Meetings, Casey D'Angelo
Club Service III, Fundraising, Ryan Thomas
Club Service IV, Member Activities, Anne Gospe
Club Service V, Information Technology and Records, Brandon Urich
Community Service I, Member Involvement, Rio Ray
Community Service II, Youth, Andrea Geary
Vocational Service, Carolyn Fassi
International Service, Dan Balfe
DIGITAL EDITION No. 369 August 5, 2020  EDITOR: Kris Anderson PHOTOGRAPHER: Kris Anderson  PUBLISHER: Richard Lazovick