–> CLUB is DARK 12/23/20
Next Meeting is via Zoom
December 30, 2020
Annual Trivia Contest

President Jeff Kolin
Join us for the fun and challenging hour of trivia and help close out 2020.   All Rotarians and guests are welcome.  It is only $5 to participate and the winning team will go home with half the registration fees!
This year we will have 5 categories:
Entertainment
Food and Wine
Geography
Rotary Facts
Local News
This year will be a little more challenging with our virtual meeting format but we will try to make it informal and experiment with the use of breakout rooms and the chat box function.
President Jeff will also give out a prize for the best Holiday cocktail recipe shared by a Rotarian!  You may even want to showcase it during our meeting.
–>  Debi will send you the Zoom login link for the 12:00 meeting. Feel free to put your feet up, grab a sandwich, and join the meeting. <–
UPCOMING PROGRAMS
All in-person meetings are currently on hold.  Instead, we will be holding online meetings using Zoom.  Please be on the look out for an email with the link from either Jeff or Debi.
–> SEE Special Meeting January 7th, 2021 <–
Wednesday December 23, 2020:  Club Is Dark For Holidays
Wednesday January 6: No Meeting (See January 7th)
Thursday January 7:  Multi-Santa Rosa Rotary Club meeting – Click for flyer
Keep checking back.  New Programs coming soon!
UPCOMING SOCIALS
Keep checking back.  New socials coming soon!
USEFUL LINKS
Visit our district at: http://www.rotary5130.org
Check out Rotary International at: http://www.rotary.org
Come see us at: http://rotarymeansbusiness
Watch The Meeting:  Did you miss the meeting?  Here is a link to the recording of last week's meeting:
Click here for this weeks recording
Please note it is only available to view until 12/27/20.
Opening Ceremonies:
Carolyn Fassi led the Pledge today and shared a reflection.
President Jeff asked club members to share some of their treasured holiday traditions.
Matthew Henry said their family tradition goes back to when they first had the twins. After Mass they would go to In and Out Burgers for a quick dinner. 15 years later they are still doing it.
Ann Gospe says that after she and Jeff got married, they went out for Indian food after Christmas Eve Church services. They are still doing it.
Robert Pierce says his family has crab every Christmas Eve.
Sam McMillan and family always have bratwurst. This year they still will do it, but the extended family will participate via Zoom.
Richard Lazovick is Jewish, and he always went out for Chinese food on Christmas and invariably all the restaurant customers were Jewish too.
President Jeff says Italian dinner with several Italian favorites (and he added his own In and Out story.  When he was in Beverly Hills, he and Patty would go to the Academy Awards. You had to be there by 3:00 and could not get up from your seat unless there was a commercial break. There was no food or drink, so people were hungry by 8:00. Most could not afford the $500.00 per person Governors party so everyone seems to end up at the In and Out Burger in their ball gowns and tuxedos).
Rio said when his son was seven, they were out delivering presents and his son poked a hole in the bag that got bigger and bigger. Rio had to explain about the orphan children who would get the presents.
Kris Anderson's family, being Swedish, had a Swedish smorgasbord for Christmas eve. Potato sausage, meatballs, pickled herring, backed beans, and rice pudding just to name a few.
Visiting Rotarians:
Jackie McMillan, Will Haymaker
Guests:
Terry Abrams, Abby Robbins, and Senator Mike McGuire
Announcements:
Carolyn Fassi reminded that the Public Safety Awards will be on January 20, 2021
Ted Wilmsen said the dictionaries are not here yet but will be here soon and the books need the labels and letters to the parents inserted.  He will notify members when volunteers are needed.
Rio Ray thanked the Rotarians for their help on the 176 toys that needed to be sorted.  A special thanks to Ann Gospe for arranging for her local boy scout troop to help .   He also announced the Adopt-A-Sock program for the Redwood Gospel Mission
Diane Moresi said thanks to Jeff Kolin, Doug Chase, Bill Crowley, and Robert Pierce for helping her and Ginny Cannon get the poinsettias to Vigil Light.
No meeting next week, but the following week will be the annual trivia game! Should be fun on Zoom!
Monthly Raffle:
A bottle of St Francis Port and a box of chocolates (retain value $75.00) was auctioned off and the winner was Vickie Hardcastle with the winning bid of $150.00!
Today's Guest Speaker:  Mike McGuire and the State of the State
Covid is going to make January and February are far worse than what we have right now.
However, the State budget is looking good. California's Unemployment Rate is currently 10% and Sonoma County at 6.2% compared to 3% before Covid. It will be another 36-48 months to get back to pre-pandemic levels.
The budget surplus will be 8 – 26 billion this year due to high income earners and their capital gains plus the online retailers are now paying sales taxes that they collect. That really helps the counties. However, there will be cuts, again, to K-12 schools.
The Covid virus is close to the 15% ICU bed threshold that would make the State shut  the County down. Sonoma County is already locked down as a precaution. Testing is expanding. A new lab will process the tests faster.  The vaccines are arriving, but it will be late 2021 before everyone gets their vaccination…
Wildland Fires:
in the 1970's the fire season was 172 days. It is now 220 days. There needs to be more vegetation management.
Transportation:
The money is in the bank to finish the Novato narrows to 3 lanes.  Highway 101 has been repaved from Windsor to Cloverdale. The Smart Train will make it to Windsor in late 2021.  All great news!
Homelessness:
More hotels are being bought to house the homeless. Legislation is being proposed  to help dead and dying malls convert to housing.
The Northcoast Trail:
The Trail from San Francisco Bay to Humboldt Bay is 370 miles long and the trail is being built. Some of it will be along the Smart Train. North, beyond Cloverdale, much of the path will be dirt. The projections of this trail costing 500 – 750 million to finish the trail is high, per Senator Mike McGuire. This trail will be a significant boon to the tourist industry. 32 miles are already done.
At this point, the program was open for questioning. Matthew Henry asked about nonprofits, unemployment insurance costs and medical costs. Diane Moresi asked about schools and reopening. Ted Wilmsen asked about the restaurant industry. Pete Lescure asked about more information on the trail.
President Jeff ended the meeting with information on the Rotary Safari Concert and the story behind the Christmas Carol, "Silent Night."
Just a reminder I am cordially inviting you to this wonderful event put on by the Rotary Club of Polokwane, South Africa D9400 and
the Rotary Club of Monterey Pacific, USA D5230.
Funds raised will benefit the many important service projects of the Rotary Club of Polokwane in South Africa.
A donation of any amount gets you a ticket to this Virtual Safari and Benefit Concert. Plus your donation is tax deductible.
The safari concert can be viewed and/or downloaded at ANYTIME beginning 9am PST on Saturday, Dec. 19th. It would make a great program for your next Rotary meeting.
Click anywhere on the flyer below to get to the event site…..Or go to www.montereypacificrotary.org
Please share!
Questions?? Email rotarysafariconcert@gmail.com
Additional Pictures:
Governor, District 5130
Doug Johnson
Secretary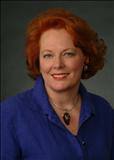 Debi Zaft P.O. Box 505 Santa Rosa, CA 95402
Board of Directors
Club Service I, Membership, Julia Parranto
Club Service II, Club Meetings, Casey D'Angelo
Club Service III, Fundraising, Diane Moresi
Club Service IV, Member Activities, Anne Gospe
Club Service V, Information Technology and Records, Pete Lescure
Community Service I, Member Involvement, Rio Ray
Community Service II, Youth, Andrea Geary
Vocational Service, Carolyn Fassi
International Service, Dan Balfe
DIGITAL EDITION No. 387 December 16, 2020  EDITOR: Kris Anderson PHOTOGRAPHER: Kris Anderson PUBLISHER: Richard Lazovick