–> NOTE: Meeting Thursday NOT Wednesday
Next Meeting is via Zoom
Thursday January 7, 2021
How Climate Change in the Arctic Affects You
Fran Ulmer
Global Chair The Nature Conservancy
We are fortunate to have Fran Ulmer, an expert in climate change in the Arctic, with us. Fran's work in the Arctic and other public service includes:
 Chair of the US Arctic Research Commission from 2011-2020
 Former Lt. Governor of Alaska, Mayor of Juneau and State Representative
 Previous Chancellor of the University of Alaska
 Advisor on Arctic Science & Policy at the State Dept. from 2014-2017.
–>  Debi will send you the Zoom login link for the 12:00 meeting. Feel free to put your feet up, grab a sandwich, and join the meeting. <–
UPCOMING PROGRAMS
All in-person meetings are currently on hold.  Instead, we will be holding online meetings using Zoom.  Please be on the look out for an email with the link from either Jeff or Debi.
–> SEE Special Meeting January 7th, 2021 <–
Wednesday January 6: No Meeting (See January 7th)
Thursday January 7:  Multi-Santa Rosa Rotary Club meeting – Click for flyer
Keep checking back.  New Programs coming soon!
UPCOMING SOCIALS
Keep checking back.  New socials coming soon!
USEFUL LINKS
Visit our district at: http://www.rotary5130.org
Check out Rotary International at: http://www.rotary.org
Come see us at: http://rotarymeansbusiness
Watch The Meeting:  Did you miss the meeting?  Here is a link to the recording of last week's meeting:
Click here for this weeks recording
Please note it is only available to view until 1/10/21.
Opening Ceremonies:
Pledge:  Casey D'Angelo
Reflection:  Casey D'Angelo read us a quote from Mary Oliver's "The Uses of Sorrow."  Someone I loved once gave me a box full of darkness.  It took years to understand that this too was a gift."  Then he read from Wendy Goldberg:
In Celebration of the Winter Solstice
Do not be afraid of the darkness.
Dark is the rich fertile earth
that cradles the seed, nourishing growth.
Dark is the soft night that cradles us to rest.
Only in darkness
can stars shine across the vastness of space.
Only in darkness
is the moon's dance so clear.
There is mystery woven in the dark quiet hours,
There is magic in the darkness."
Do not be afraid.
We are born of this magic.
It fills our dreams
that root, unravel and reweave themselves
in the shelter of the deep dark night.
The dark has its own hue,
its own resonance, its own breath.
It fills our soul,
not with despair, but with promise.
Dark is the gestation of our deep and knowing self.
Dark is the cave where we rest and renew our soul.
We are born of the darkness,
and each night we return
to the deep moist womb of our beginnings.
Do not be afraid of the darkness,
for in the depth of that very darkness
comes a first glimpse of our own light,
the pure inner light of love and knowing.
As it glows and grows, the darkness recedes.
As we shed our light, we shed our fear,
and revel in the wonder of all that is revealed.
So, do not rush the coming of the sun.
Do not crave the lengthening of the day.
Celebrate the darkness.
Here and now. A time of richness. A time of joy.
Visiting Rotarians:
Jackie McMillan
Guests of Rotarians.
Alisha Wilmsen, Liv Herdman and Deanie Wilmsen
Sunshine Report:
Former member, Gordon Shurtleff's wife Penny, took a fall and broke her Pelvis.  Jeff Gospe's sister has Covid and well as her partner.  Jeff's dad was in the hospital, but he is now home.  Carolyn Fassi has lost an aunt and a cousin to Covid.
Paul Harris Society Awards:
Ray Giampaoli announced this week's new Paul Harris recipients:
Paul Lescure – Pete's son. Alisha Wilmsen – Ted's daughter, and Emmy Herdman – Craig Meltzner's daughter
Recognitions:
Carolyn Fassi has been calling Rotarians that we have not seen often on our Zoom meetings. Ryan Thomas, Chuck Wear and Tim Delaney all send their greetings.
Ray Giampaolo completed his Rotary District Academy class late, but he got it done.
Dan Balfe said he delivered the Paul Harris pin + eight to Norm Owen.
Ted Wilmsen said he would donate part of his incoming stimulus check to the club
Joke of the Week:
Pete Lesure said that Hale, Mary Kay Cosmetics, the Fuller Brush Company and WR Grace were going to merge!  The new company would be called Hale, Mary, Fuller, Grace.
Trivia!
Everyone playing was to send in $5.00 to Debi Zaft; The Rotary club of Santa Rosa, PO Box 505, Santa Rosa, CA 95402.  The sooner the better!
Additional Photos of the Poinsettia Delivery
(taken by President Jeff)
Additional Pictures:
Governor, District 5130
Doug Johnson
Secretary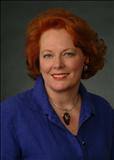 Debi Zaft P.O. Box 505 Santa Rosa, CA 95402
Board of Directors
Club Service I, Membership, Julia Parranto
Club Service II, Club Meetings, Casey D'Angelo
Club Service III, Fundraising, Diane Moresi
Club Service IV, Member Activities, Anne Gospe
Club Service V, Information Technology and Records, Pete Lescure
Community Service I, Member Involvement, Rio Ray
Community Service II, Youth, Andrea Geary
Vocational Service, Carolyn Fassi
International Service, Dan Balfe
DIGITAL EDITION No. 388 December 30, 2020  EDITOR: Kris Anderson PHOTOGRAPHER: Richard Lazovick PUBLISHER: Richard Lazovick