Next Meeting is via Zoom


Wednesday February 24, 2021
College Graduates Who Change The World
Katrin Ciaffa
College Graduates Who Change The World: How 10,000 Degrees Supports Sonoma County Students
Learn how 10,000 Degrees is keeping students from low-income backgrounds connected to their education during COVID-19 with comprehensive support to and through college.
About 10,000 Degrees:
10,000 Degrees®  mission is to achieve educational equity by supporting students from low-income backgrounds to and through college to positively impact their communities and the world. As a leading California college success nonprofit, they reach over 12,000 students annually across seven Bay Area counties with comprehensive wraparound support, including financial aid counseling, near-peer college and career coaching, and scholarships. 100% of students come from low-income backgrounds, 89% are Black, Latinx, Indigenous, People of Color, and 85% will be the first in their family to attend college. Learn more at https://www.10000degrees.org/
–>  Debi will send you the Zoom login link for the 12:00 meeting. Feel free to put your feet up, grab a sandwich, and join the meeting. <–
All in-person meetings are currently on hold.  Instead, we will be holding online meetings using Zoom.  Please be on the look out for an email with the link from either Jeff or Debi.
Wednesday March 3:  The Wellbeing of Latinos and Other Vulnerable Communities
Keep checking back.  New Programs coming soon!
UPCOMING SOCIALS
Keep checking back.  New socials coming soon!
USEFUL LINKS
Visit our district at: http://www.rotary5130.org
Check out Rotary International at: http://www.rotary.org
Come see us at: http://rotarymeansbusiness
Watch The Meeting:  Did you miss the meeting?  Here is a link to the recording of last week's meeting:
Click Here
Please note it is only available to view until  2/28/21
Opening Ceremonies:
"True happiness is to enjoy the present, without anxious dependence upon the future, not to amuse ourselves with either hopes or fears but to rest satisfied with what we have, which is sufficient, for he that is so wants nothing. The greatest blessings of mankind are within us and within our reach. A wise man is content with his lot, whatever it may be, without wishing for what he has not."  Seneca
Philippians 3:11-14: I am not saying this because I am in need, for I have learned to be content whatever the circumstances. 12 I know what it is to be in need, and I know what it is to have plenty. I have learned the secret of being content in any and every situation, whether well fed or hungry, whether living in plenty or in want. 13 I can do all this through him who gives me strength.
Visiting Rotarians:
Jackie McMillan and Sacha Aponte
Visitors:
Maya Bisbiglia
Sunshine:
Bill Hatcher says that his son has recovered from Covid and he has tested negative.
Paul Harris Fellows:
Jeff Kolin is now one + 4, Karen Ball is one +1, Robert Walter (Cathy Vicini's father) received a Paul Harris from Cathy, Daniel Miyano received a Paul Harris from his mother, Mary, and dad Larry.
Recognitions:
Julia Parranto is now a member of the prestigious American Board of Trial Advocates Attorneys!  She has tried over 160 cases and was recommended by attorneys Greg Spaulding and Mike Miller.  This is a very high honor in the legal field, and we are all very proud of her and her achievement.  She is the first woman to be so honored in Sonoma County.
Announcements:
Craig Meltzner spoke of how important Larry Miyano was to Youth Exchange, so he donated $100 to the local foundation for the Larry Miyano fund.  Steve Olson said that fund is very close to $40,000.  The goal is $50,000.
The next SCARC meeting is Thursday, February 25th and sponsored by the Rotary Club of Cloverdale.  The program will be about the history of "Miss Vicky," a car that was driven from Beijing to Paris. Should be a fun story to hear, especially for car aficionados.
Hop to it for Hunger will be sending out Signup Genius in a few days to get volunteers to pack the beer in the special green bags.  The bags go on sale February 27th.
Today's guest speaker:
Maya Bisbiglia on her Youth Exchange trip to France.
I guess we should have told her about Larry Miyano's passing before the program.  She did not know.  A few tears were shed, and she said she really appreciated his support in getting her to France.  Also, Maya is a NewGen graduate.  She says that her NewGen experience helped her be more assertive and enjoy her time in France more for it.
She was in the town of Vosges, Lorraine France.  It is very close to the German border.  It is a heavily forested area.  The dialect of French that they spoke was far different than what she learned in high school French classes.  She made a point of being outgoing and asking for help when she needed it.  One of the things she discovered is that American culture, as she knew it, was far different than what she was aware of back here in the United States.  The people there gave her more insight to her own American culture and made her prouder to be an American.
With all the train routes in France you would think getting around was easy.  But no; a concept called "faire la greve" is a constant problem.  Strikes happen all the time, especially around holidays.
The French ate obsessed with their baguettes. One of her host families showed her how to buy a baguette based on the sound and smell, just like in the Disney movie, "Ratatouille."
The area is very tourist dependent on snow in the winter for skiing and the lakes in the summer.
Maya Bisbiglia's Slides:
Additional Pictures:
Governor, District 5130
Doug Johnson
Secretary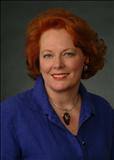 Debi Zaft P.O. Box 505 Santa Rosa, CA 95402
Board of Directors
Club Service I, Membership, Julia Parranto
Club Service II, Club Meetings, Casey D'Angelo
Club Service III, Fundraising, Diane Moresi
Club Service IV, Member Activities, Anne Gospe
Club Service V, Information Technology and Records, Pete Lescure
Community Service I, Member Involvement, Rio Ray
Community Service II, Youth, Andrea Geary
Vocational Service, Carolyn Fassi
International Service, Dan Balfe
DIGITAL EDITION No. 395 February 17, 2021  EDITOR: Kris Anderson PHOTOGRAPHER: Kris Anderson & Diane Moresi PUBLISHER: Richard Lazovick