Our Program For Wednesday, February 26, 2020
High School Recognition Awards
Ryan Thomas
Ryan Thomas will be presenting the scholarship awards to outstanding students from various schools. It is an inspiring Club meeting to meet these incredible students and hear what they have accomplished.
UPCOMING PROGRAMS
Wednesday March 4, 2020: Giro Bello Excitement
Wednesday March 11, 2020: Flying Through The Gut-Wrenching Hurricane
Wednesday March 18, 2020: CA Cheese and Butter Association
Wednesday March 25, 2020: Sonoma County Airport Manager
Keep checking back.  New Programs coming soon!
UPCOMING SOCIALS
Keep checking back.  New socials coming soon!
USEFUL LINKS
Visit our district at: http://www.rotary5130.org
Check out Rotary International at: http://www.rotary.org
Come see us at: http://rotarymeansbusiness
Opening Ceremonies:
Pledge:  Julia Parranto
Reflection:  Will Haymaker reading "Alternative Meanings for Words" from the New York Times
Visitors:
Robert Kerns, Mel Konrad, Patty Kolin, Tasia Henderson, and a couple of others!
Sunshine Report:
Fred Levin had a brief hospital visit last week as an abundance of caution.  Fortunately, the doctors could find nothing wrong.
Raffle:
Patty Kolin had the right ticket but pulled the wrong marble.
Joke of the Week:
Sorry, but I needed to vent!
I experienced the WORST customer service earlier today at a shop in town. I don't want to mention the name of the shop because I'm not sure how I'm going to proceed.
On Friday I bought something from this shop. I paid cash for it. I took it home and found out it didn't work. So today, less than 48 hours later I took it back to the shop and asked if I could get a refund. The girl in the shop told me "NO" even though I still had the receipt. I asked if I could get a replacement instead then. Again, this person told me "NO."
I asked to talk to a manager now as I'm really not happy and I explained that I had bought the item, had got it home and it didn't work. The manager just smiled and told me to my face that I was "OUT OF LUCK." ???
No refund. No FREE replacement.  GRRRR!
I'll tell you what… I am NEVER buying another Lottery Ticket from there again!!
Announcements:
Giro Bello yard signs are here.  Pick some up and put them in your yard and favorite intersections.  We now have sponsorship commitments of $12,800
High school recognitions will be next week.  Please come and support these extraordinary students
Ted Wilmsen is still collecting extra dictionaries.  You can also buy one for $10.00
Mary Graves says the Science Fair is coming up in Rohnert Park.  They need adult volunteers.  See her if you can help.
Today's program was "Trivia."
President Cathy was ruthless! Questions ranged from questions taken from Are You Smarter Than A 5th Grader, answers taken from last week's questions & answers, and some from Jeopardy. Those 5th grade questions were pretty tough too. We had 5 tables playing and each table was out after 3 wrong answers. Table 2 won $110.00.  Table 5 won $65.00 and table 6 won $37.00.
Governor, District 5130
Kathy Flamson
Attendance Secretary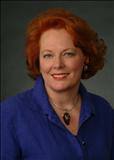 Debi Zaft P.O. Box 505 Santa Rosa, CA 95402
Board of Directors
Club Service I, Membership, Michael Moore
Club Service II, Club Meetings, Holly Garretson
Club Service III, Fundraising, Ryan Thomas
Club Service IV, Member Activities, Anne Gospe
Club Service V, Information Technology and Records, Brandon Urich
Community Service I, Member Involvement, Rio Ray
Community Service II, Youth, Andrea Geary
Vocational Service, Carolyn Fassi
International Service, Dan Balfe
DIGITAL EDITION No. 348 February 19, 2020  EDITOR: Kris Anderson PHOTOGRAPHER: Diane Moresi PUBLISHER: Richard Lazovick