Next Meeting is via Zoom


Wednesday February 10, 2021
Santa Rosa Symphony's Virtual Season
Francesco Leece-Chong
Music Director of the Santa Rosa Symphony
Francesco will be talking about the Santa Rosa Symphony's virtual season. He'll talk about the months of planning that went into the logistics, artistic challenges, and safety protocols to make our return to the stage possible. And he will share what's in the future for them and for orchestras around the country as we navigate the pandemic.

–>  Debi will send you the Zoom login link for the 12:00 meeting. Feel free to put your feet up, grab a sandwich, and join the meeting. <–
All in-person meetings are currently on hold.  Instead, we will be holding online meetings using Zoom.  Please be on the look out for an email with the link from either Jeff or Debi.
Wednesday February 17:  Rotary Student Exchange to France
Wednesday February 24:  College Graduates Who Change The World: How 10,000 Degrees Supports Sonoma County Students
Keep checking back.  New Programs coming soon!
UPCOMING SOCIALS
Keep checking back.  New socials coming soon!
USEFUL LINKS
Visit our district at: http://www.rotary5130.org
Check out Rotary International at: http://www.rotary.org
Come see us at: http://rotarymeansbusiness
Watch The Meeting:  Did you miss the meeting?  Here is a link to the recording of last week's meeting:
Click Here
Please note it is only available to view until  2/14/21
Opening Ceremonies:
Pledge and Reflection:  Ann Gospe
Visitors:  Suzanne Smith
Visiting Rotarians:  Will Haymaker
Recognition:  Mark Burchill
Mark was featured in last month's Rotarian in an article on Rotary's connection with Toastmasters.  Mark was sure to mention Rotary Means Business in the article!   Mark donated $50 in recognition of the article.
Auction of the Month:
This time it is a catered platter of hors d'oeuvres…..maybe for a super bowl party this weekend?  As the bidding got going Cathy Vicini said she would throw in 2 bottles of wine to make the package!  The bidding was brisk and Ray Giampaoli and Julia Parranto both ended up getting the prize for $220 each.
Recognition:  Casey Carter
Ray Giampaoli wanted to publicly thank Casey for the kindness she showed to his son Anthony at Oliver's Market on a recent visit.  He donated $50 to her Paul Harris.
Announcements:
Paul Hamilton announced that the Foundation is looking for some new members for their board.  The commitment will be for 3 years.  If you are interested, please give him a call.
Dan Balfe says that we are about 50% of our goal for Polio Plus and 90% of our goal for Annual Fund  contributions this year ($100 every year to Paul Harris or Polio Plus).  Contact Dan to see where you stand, and you can arrange to make your contribution before June 30th.
From Dustin Littlefield, District 5130 Governor-Elect: Please save the evening of Friday April 16th and the morning/afternoon of Saturday April 17th for this year's District Training Assembly! Friday evening be prepared to Zoom in for our District breakout rooms and guest speaker. Saturday morning we'll return to a Vibrant District kickoff with a guest speaker, morning sessions and afternoon electives.  Further details and registration to follow.  For those who have never attended a District Assembly is an education in all things Rotary.  Usually, it has been in Ukiah and great time to get together with your fellow Rotarians in our club and meet others from the district.
More Rotary News from Jennifer Strong, District Governor Nominee for 2022-2023:
Happy 2021 to you!  I hope this note finds you and your family happy and healthy and maneuvering through this start to another strange year.   As you are probably aware, the Rotary International Board of Directors recently determined to have this year's Rotary International Convention pivot over to a virtual format given the current environment.  (Stupid Covid) While we are sad that we cannot converge in Taiwan, we are looking forward to having many more of us be able to access the wonderful program that is going to be RI Convention Virtual! There will be more information coming out on the convention but below I have a few bullet points regarding not only this year's convention but some amazing events coming up so that you can get that Save the Date on your calendars!
*  2021 Rotary International Convention:  The original dates were June 12-16th – more information will be coming out as to the virtual schedule but you might just want to keep those dates on your calendar and keep your eyes peeled.  Here is the link to the most recent message from RI https://convention.rotary.org/en/taipei.  We are going to host a virtual District 5130 social during the convention which you most definitely won't want to miss – more information to come on that!
*  District Training Assembly:  April 16th (evening social with the world-famous John Blount as the keynote) and April 17th (morning sessions and afternoon electives).   Of course, this assembly is going to be virtual, you're going to learn a TON and open to all so mark your calendars and keep an eye open for the registration.
*  District Conference & Foundation Celebration:  October 8-9th Fingers (and toes) crossed that this will be in person at the Double Tree in Santa Rosa.  The lunchtime of October 8th kicks off with the Ethics in Business Awards which is a new District 5130 initiative.  Here is some additional info on this event that you won't want to miss! Tickets to the event and sponsorship opportunities available   https://northcoastethics.com/  The evening of the 8th kicks off the District Conference carrying into the 9th culminating in the Foundation celebration that evening.   Again, keep your eyes open for more info to come!
*  Zone Institute:  November 11-14th Tuscon, AZ   This is another one of the toes and fingers crossed things, but one very cool thing is that this event is now OPEN TO ALL ROTARIANS! Here's where you get the scoop on that. https://togetherintucson.com/
*  2022 Rotary International Convention – Houston:  June 4-8th, 2022   Just because we can't all wait to get back with the rest of the world!
I hope this is helpful for you in some long, drawn out way.  I am looking forward to hopefully seeing you soon but, in the meantime, please don't hesitate to reach out if there is anything we can do for you!
100% Paul Harris Club Goal:
Ray Giampaoli announced that our club has only 13 people who have not completed at least one Paul Harris Fellowship ($1000 to your Paul Harris or Polio Plus).  The club has incentives for these 13 to complete their first Paul Harris.  If you are one of the 13, or think you are one of the 13, please contact Dan Balfe.  He can help you find a way to achieve this goal.
Today's Guest Speaker: 
Suzanne Smith from the Sonoma County Transit Authority and Regional Climate Protection Agency.
Suzanne started with the SCTA in October 1997.  With 14 staff members they aid in planning, funding and implementation of transportation projects in Somona County.  she works with a board of government officials from Sonoma County.  They focus on getting projects ready to start before the
funding arrives.  The quarter cent sales tax from measure M has really made a difference in getting things done.  Highway 101 in Sonoma County is fully funded and will be completed in Petaluma by late 2022.  They don't just work on the roads.  There is often infrastructure that goes along with it, like moving a water main in Petaluma.  What about Highway 101 through Marin?  Well, they have a lawsuit that they are currently waiting to get through the courts. It is partially funded.  With any luck it could be done in 2024.  Hwy 37 is transportation and ecosystem repair at the same time.  If nothing is done the highway will be completely underwater in 100 years. It can take 30 minutes to get across from Lakeville Highway to Vallejo in normal traffic.  Commute hours may take 100 minutes.  There is flooding and storm surges that constantly interrupt, even close the highway.  The first fix may be a new road, but it is not the long-term fix. Another carpool or contra lane could be added.  Rail and bus transit need to be worked into the long-term plan.  SMART wants to go across to Suisun. RPCA will present their Sonoma Climate Mobilization Strategy to the Board of Supervisors in March.   They are opening Advance Energy Center near Russian River Brewery on Fourth Street to showcase all things electric.  You can even check out an electric induction cooktop (one burner) to take home and try out.
Some Of The Presented Slides
Additional Pictures:
Governor, District 5130
Doug Johnson
Secretary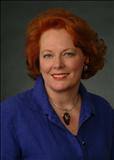 Debi Zaft P.O. Box 505 Santa Rosa, CA 95402
Board of Directors
Club Service I, Membership, Julia Parranto
Club Service II, Club Meetings, Casey D'Angelo
Club Service III, Fundraising, Diane Moresi
Club Service IV, Member Activities, Anne Gospe
Club Service V, Information Technology and Records, Pete Lescure
Community Service I, Member Involvement, Rio Ray
Community Service II, Youth, Andrea Geary
Vocational Service, Carolyn Fassi
International Service, Dan Balfe
DIGITAL EDITION No. 393 February 3, 2021  EDITOR: Kris Anderson PHOTOGRAPHER: Kris Anderson PUBLISHER: Richard Lazovick