Next Meeting is via Zoom


Wednesday January 20, 2021
Public Safety Awards
A revered tradition of our club is the annual Lee Abramson Public Safety Awards program in which we honor distinguished members of the Santa Rosa Police Department, the Santa Rosa Fire Department, and, the Sonoma County Sheriff's Department for their outstanding public service to our community during the previous year. Join us along with Police Chief Ray Navarro, Interim Fire Chief Scott Westrope, and, Sheriff Mark Essick who will highlight the 2020 achievements of our awardees. We welcome the families, and, friends of those being honored to share in the program.
–>  Debi will send you the Zoom login link for the 12:00 meeting. Feel free to put your feet up, grab a sandwich, and join the meeting. <–
UPCOMING PROGRAMS
All in-person meetings are currently on hold.  Instead, we will be holding online meetings using Zoom.  Please be on the look out for an email with the link from either Jeff or Debi.
Wednesday January 27: Engineers Without Borders
Wednesday February 3:  Sonoma County Transit Authority
Wednesday February 10:  Santa Rosa Symphony
Wednesday February 17:  Rotary Student Exchange to France
Wednesday February 24:  10,000 Degrees
Keep checking back.  New Programs coming soon!
UPCOMING SOCIALS
Keep checking back.  New socials coming soon!
USEFUL LINKS
Visit our district at: http://www.rotary5130.org
Check out Rotary International at: http://www.rotary.org
Come see us at: http://rotarymeansbusiness
Watch The Meeting:  Did you miss the meeting?  Here is a link to the recording of last week's meeting:
(No recording this week)
Please note it is only available to view until  n/a.
Opening Ceremonies:
Charlie Howard-Gibbon led us in the Pledge and the Reflection, "Always end the day with a positive thought no matter how hard things were.  Tomorrow is a fresh opportunity to make it better."
Guests:
Farha Mansourian, Tom Oliver, Mel Conrad, and Matt Fannin
Visiting Rotarians:
Jackie McMillan and Sacha Aponte
Sunshine Report:
Jeff Gospe's father has passed away. Ann Gospe said all his family was there for him as he passed. Ann said Jeff would be contribute $100 in this name toward the Paul Harris Fellowship he is working on.   Karen Ball announced that her son and daughter-in-law are healing after a bout of Covid.   Jackie and Don McMillan were happy to announce the arrival of their 5th grandchild, Brooklyn Kate.
Paul Harris Fellowships:
Carmen Sinigiani has just completed a fellowship.  Carolyn Fassi just finished a Fellowship for her brother-in-law, Tom Oliver.  Nona Lucas just completed a Fellowship for her oldest grandson, Kenneth Rubach.  Jeff Kolin has completed a Fellowship for his son-in-law Matt Farrell.
Craft Talk, Susan Nowacki:
Susan was born and raised in Two Rock, CA.  Her family helped Cristo with his Running Fence back in the 1970's.  She went to college at the University of Puget Sound and went traveling throughout Europe after she graduated.  She met her husband, Dean in 1970 and they married in 1971. Eventually they moved to Santa Rosa where they raised their two sons.  this is when she started a 25-year career in the mortgage business.  She joined her dad's Rotary Club and was president in 2009-2010 (the same year Fred Levin and Mary Graves were presidents). They had their home burn in the Tubbs Fire and have rebuilt. She is retired and enjoys her book club, gardening and travel.  Welcome to the Rotary Club of Santa Rosa, Susan!
Today's speaker:  Farhad Mansourian with a SMART train update:
Envisioned in the 1970's and finally running in 2017.  they are serving 12 stations from Larkspur to the Santa Rosa/Airport station.  The next phase, Windsor, is 50% completed.  It is expected to be completed in 2022.  Right now, construction has been halted by a lawsuit filed by the Howard Jarvis Taxpayer's group against the MTC.  The expansion to Healdsburg will cost about $125 million and to Cloverdale $300 million.  There is no funding for those expansions at this time.  The railroad was only two months old when the Tubb's fire happened.  Since then, there has been multiple fires, 2 floods and now a pandemic.  ridership is down 85%.  Current funding through the .25% sales tax is set to expire in 2029.  All funds anticipated to 2029 have been allocated.  Pete Lescure asked a question on consolidating the buses with the trains.  That probably won't happen anytime soon.  The buses go farther into San Francisco and other locations in the Bay Area and the train goes farther north than the buses.  Bill Crowley asked about parking at the train stations.  This is a problem!  The SMART would like to connect with AMTRACK along Highway 37 to Suisun.  Sacha Aponte asked about tourists and their baggage.  It is difficult to travel with suitcases. Going from the ferry in larkspur to the train station is difficult for those with disabilities and luggage.  There is regular bussing from the Airport stop to the Sonoma county airport.
Announcements:
The dictionaries have arrived and Ted, Deanie, Sam and Elaine have delivered them all!
Dan Balfe announced that Jose Guillen is now the World Community Service Director now that Jack Atkins is taking a 6 month leave of absence.
Sacha Aponte told us a little bit about herself and her Rotary club in Guatemala.  she is originally from Belgium.  Her club has 15 members, and most are not from Guatemala.  they do a lot of water projects.  The malnutrition rate is really bad so that is a focus too for her club.
Tony Roehrich has put together the Super Bowl Pool online.  Select your squares, $10.00 each, and send your check to Debi Zaft, The rotary club of Santa Rosa, PO Box 505, Santa Rosa, CA 95402.
The next SCARC Meeting is January 28, 2021, via Zoom, and is being hosted by the Rotary Club of Petaluma Valley.  The guest speaker is Michelle Patino, RN, DEMA Director of Nursing and Administration and Troy Mattson, NorCal Small Business Development Center.  This is an informational discussion about the effects of COVID-19 in Sonoma County.  To watch/participate:  HTTPS://US02WEB.Zoom.US/J/8  1617541613
Additional Pictures:
Governor, District 5130
Doug Johnson
Secretary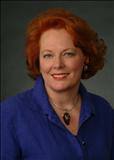 Debi Zaft P.O. Box 505 Santa Rosa, CA 95402
Board of Directors
Club Service I, Membership, Julia Parranto
Club Service II, Club Meetings, Casey D'Angelo
Club Service III, Fundraising, Diane Moresi
Club Service IV, Member Activities, Anne Gospe
Club Service V, Information Technology and Records, Pete Lescure
Community Service I, Member Involvement, Rio Ray
Community Service II, Youth, Andrea Geary
Vocational Service, Carolyn Fassi
International Service, Dan Balfe
DIGITAL EDITION No. 390 January 13, 2021  EDITOR: Kris Anderson PHOTOGRAPHER: Richard Lazovick PUBLISHER: Richard Lazovick