Next meeting
Wednesday, January 25, 2023

Salvation Army
Major Randy Hartt
The Salvation Army is a nonprofit Christian organization dedicated to meeting the human needs of the community.  They provide food services to over 200 families every week with emergency groceries, and distribute close to twenty tons of food each month.   For over 100 years their adult rehabilitation centers have offered spiritual, emotional and social assistance to those who have lost the ability to cope with their addictions and provide for themselves.   Their free programs provide housing, food, counseling, community and employment as they work to treat the root causes and symptoms of prolonged alcohol and drug dependence.   Their aim is to restore families.   Many who have been rehabilitated are reunited with their families and are able to resume healthy daily routines.
PLEASE NOTE: Meeting In-Person & via Zoom!  Please register.
–> Debi Zaft will email you the link for online, once you have paid.  Use this link to pay.  CLICK HERE!
Wednesday February 1: Equi-Ed – Therapeutic Power of Horses
Click here for the current calendar (Subject to updates).
UPCOMING SOCIALS & PROJECTS & EVENTS  
Peace Pole Ceremony – A Peace Pole Ceremony will be held on January 23, 2023, at 10:30 AM at Luther Burbank Elementary School. You are invitedProject Amigo – Last call for those who wish to attend. Currently, it is President Kris, Julia Parranto, and Rose Frances.Keep checking back.
New socials, projects, & events coming soon!
Rotary Announcements
May 27 – 31, 2023: The Rotary International Convention will be in Melbourne, Australia. You can sign up now and book you room(s). This will be RI President Jennifer Jones' convention so it should be epic as the first woman RI president.
USEFUL LINKS
Visit our district at: http://www.rotary5130.org
Check out Rotary International at: http://www.rotary.org
Come see us at: http://rotarymeansbusiness
Watch The Meeting:  Did you miss the meeting?  Here is a link to the recording of last week's meeting:
(Click here for recording) 
Please note it is only available to view until: (tbd)
Opening
President Kris invited Odalis Medianeros to lead the group in the opening ceremonies. Odalis gave a heartfelt reflection confirming the importance of public safety officers in our lives. Click here for her reflection: Reflection – Odalis
Visiting Rotarians
There were no visiting Rotarians.
Rotarian of the Month
Richard Lazovick was honored as Rotarian of the Month for December for his service to the club. Richard is responsible for the weekly bulletin and club website. The bulletin is always delivered on time and includes the club's weekly information. In addition, he keeps the Rotary Club of Santa Rosa's website up-to-date. Congratulations, and thank you, Richard.
Guest Rotarians
Richard Lazovick circled the room from table to table as each honoree, and their guests were introduced.
Announcements
Doug Johnson announced that the Rotary Clubs of Santa Rosa and Rosenheim-Innstadt in Bavaria, Germany, have joined forces to fundraise and purchase off-grid electrical equipment to support Ukraine. The World Community Service Committee met and voted to fund $4000 toward the generators.
WCS has started a Super Bowl pool to help fund additional generators. Each square is $20. It is a 50-50 pool, so one half, or $1000, will purchase generators for Ukraine, and one half, or $1000, will go to the winner.
Raffle
The police department's awardee, Officer Irfaan Jaleel, pulled the winning number, and it's hard to believe, but Ted Wilmsen had the lucky number and pulled the winning marble yet again. Sonoma County Sheriff, Eddie Ingram, pulled the Second Chance drawing number won by Matthew Henry. He selected a Scratcher. It was not a winner.
Announcements
Dictionaries – We are still awaiting delivery.
Peace Poles – A Peace Pole dedication will take place at Luther Burbank School on January 23, 2023, at 10:30 AM.
Program
Craig Meltzner, Chair of the Public Safety Awards Committee for the Rotary Club of Santa Rosa.
The purpose of the Rotary Club of Santa Rosa's Public Safety Awards is a decades-long tradition initiated by our late club member, Lee Abramson, during the presidency of Steven Olsen. Since 1995, we have annually recognized the Santa Rosa firefighter and Santa Rosa police officer, and more recently, the Sonoma County sheriff deputy, for their contributions to keeping our community safe. All of the awardees have lived the Rotary motto "Service Above Self" in their dedication and commitment to the safety of all of us.
Fire Chief Scott Weststrop introduced this year's firefighter Fire Captain Mark Jackson.
Last year, Captain Mark Jackson worked tirelessly to write several grants for a Utility Terrain Vehicle (UTV) to be added to the Santa Rosa Fire Department's fleet and operations. He successfully received grant funding, completed all the research and specifications for the UTV, took delivery, and completed the custom build-out of this new unit. This unit will primarily provide rapid and effective responses into Annadel State Park from Fire Station 7 in east Satna Rosa (Oakmont) and throughout the City, as needed. Mark worked with State Parks on access and approval and has developed the training program and operational guidelines for a new innovative response tool. Captain Jackson deserves this award and exemplifies the type of firefighter who leads by example without expecting anything in return. The City of Santa Rosa and the Fire Department are proud to have him as one of our supervisors and leaders.
Police Chief John Cregan introduced Officer Irfaan Jaleel. On August 20, 2022, the Santa Rosa Police were dispatched to help a six-year-old who was not breathing. Under the attentive eyes of the family, the child was playing in a neighborhood pool but didn't come back up to the pool's surface. The child was quickly pulled out of the pool, 9-1-1 was called, and CPR was initiated. Officer Jaleel was nearby responding to a separate call for service, was redirected, and was the first public safety personnel to arrive. Officer Jaleel quickly began life-saving measures and was able to revive the child, who was transported to the hospital with the mother. Officer Jaleel is to be commended for his swift, decisive action that helped save a child's life.
Sonoma County Sheriff Eddie Ingram introduced the Sonoma County Property/Narcotics Unit. The officers being recognized have consistently gone above and beyond to investigate and assist patrol deputies on the large-scale theft and drug crimes in Sonoma County. This unit is also responsible for finding escapees from the Sonoma County jail. The team has worked tirelessly and shown extreme dedication. In addition to their position as detectives, they hold other positions within the Sherriff's Department. They serve on collateral assignments with the SWAT teams, financial abuse, and as instructors of the other deputies in defensive tactics and emergency vehicle operations. Their names and photographs are being withheld for their safety and the safety of others.
On behalf of Senator Mike McGuire, his representative, Kai Cooper, congratulated the awardees and thanked them for their commitment to public safety. She presented a certificate for each of the awardees from Senator McGuire.
(No program slides this week)
Club Job Openings:
Still need a few bulletin writers. Need a person on the board for Vocational Service Recognition
Additional Pictures:
(Click on image below to view additional ALL of the meeting pictures in Full Resolution)
Governor, District 5130
Secretary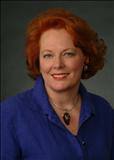 Debi Zaft P.O. Box 505 Santa Rosa, CA 95402
Board of Directors
Kris Anderson – President
Ann Gospe – President Elect
Casey D'Angelo – President Elect Nominee
Ray Giampaoli – Past President
Debi Zaft – Secretary
Karen Ball – Treasurer
Robert Pierce – Sergeant At Arms
Julia Parranto – Club Service- Membership
Andrea Geary – Club Service – Club Meetings
Matthew Henry – Club Service – Fund Raising
Charlie Howard-Gibbon – Club Services – Member Activities
Pete Lescure – Club Service – Records and Outreach
Casey Carter – Member Involvement
Mary Graves Community – Service – Youth
Tim Fawcett – Vocational Service
Scott Bartley – International Service
Paul Hamilton – Foundation Representative
DIGITAL EDITION No. 486 January 18, 2023  EDITOR: Diane Moresi PHOTOGRAPHER: Jeff Gospe PUBLISHER: Richard Lazovick