Next Meeting is via Zoom


Wednesday January 27, 2021
Engineers Without Borders
Dennis Johnston and Glenn Reeves
Engineers Without Borders, Sonoma County Professional Chapter embarked on a program in 2010 to provide remote communities off the Amazon River in Peru with safe and sustainable access to drinking water. To date, the team has developed and implemented 6 systems in various communities throughout the region. Each system is owned, operated and built by the local community, while our team provides the engineering design, construction assistance, fundraising and education. Join us for an overview of our program, an in-depth look into our engineering solutions, and a perspective on our adaptation to the 'new normal' in our post-COVID world.
–>  Debi will send you the Zoom login link for the 12:00 meeting. Feel free to put your feet up, grab a sandwich, and join the meeting. <–
All in-person meetings are currently on hold.  Instead, we will be holding online meetings using Zoom.  Please be on the look out for an email with the link from either Jeff or Debi.
Wednesday February 3:  Sonoma County Transit Authority
Wednesday February 10:  Santa Rosa Symphony
Wednesday February 17:  Rotary Student Exchange to France
Wednesday February 24:  10,000 Degrees
Keep checking back.  New Programs coming soon!
UPCOMING SOCIALS
Keep checking back.  New socials coming soon!
USEFUL LINKS
Visit our district at: http://www.rotary5130.org
Check out Rotary International at: http://www.rotary.org
Come see us at: http://rotarymeansbusiness
Watch The Meeting:  Did you miss the meeting?  Here is a link to the recording of last week's meeting:
Click Here    password:  v7phb.*.
Please note it is only available to view until  n/a.
Opening Ceremonies:
Jeff Kolin led us in the Pledge and a quote from Theodore Roosevelt, "It is not the critic who counts; not the man who points out how the strong man stumbles or where the doer of deeds could have done better. The credit belongs to the man who is actually in the arena, whose face is marred by dust and sweat and blood, who strives valiantly, who errs and comes up short again and again, because there is no effort without error or shortcoming, but who knows the great enthusiasms, the great devotions, who spends himself for a worthy cause; who, at the best, knows, in the end, the triumph of high achievement, and who, at the worst, if he fails, at least he fails while daring greatly, so that his place shall never be with those cold and timid souls who knew neither victory nor defeat."
Theodore Roosevelt, Speech at the Sorbonne, Paris, April 23, 1910
Mickey Mantle, "Bravery is a complicated thing to describe. You can't say it's three feet long and two feet wide and that it weighs four hundred pounds or that it's colored bright blue or that it sounds like a piano or that it smells like roses. It's a quality, not a thing."
Guests:
Santa Rosa Police Chief Ray Navarro, Sonoma County Sherriff Mark Essick, Interim Santa Rosa Fire Chief Scott Westrope, Santa Rosa Mayor Chris Rogers, Vice Mayor Natalie Rogers,
City Manager Shawn McGuinn, Councilman Tom Schwedhelm, Supervisors Lynda Hopkins and Susan Gorin, Abby Robbins from Senator Mike McGuire's office, Chris Smith from The Press Democrat, Terri Abramson, Fire Fighter of the year: Engineer Brian Buchanan, and his wife Christina, Police Officer of the year:  Officer Ryan T Cogbill, Sheriff's Deputy of the year:  Deputy Nicolas Marks, Tony and Heidi Marks
Visting Rotarians:
Jackie McMillan
The Program:
Carolyn Fassi reminded us that former member, Lee Abramson, suggested these awards 25 years ago when Steve Olson was president of our club.  Steve knew a great idea when he saw it and the awards began in 1995.
Interim Fire Chief Scott Westrope started his career in fire safety in San Luis Obispo County in 1994.  He came to Santa Rosa is 2000.  He became the Interim Fire Chief in December 2020 when Chief Tony Gossner retired (he probably did not to face Marnie Goldschlag again.   I guess we should have told him Carolyn Fassi was in charge). The fire department is comprised of 151 members, 10 fire stations, 10 fire engines, 2 ladder trucks.  They are an all-risk organization, so they respond to anything and everything.  They responded to about 30,000 calls for service in 2020. The Glass and Wallbridge Fires count each as one incident.
This year's recipient is Engineer Brian Buchanan.  He has been with the SRFD since 2007.  He was promoted to Engineer in 2013.  He showed such great promise when he was in the SRJC Fire Academy (where Chief Westrope was then teaching) it is no wonder that he shines in his career and it was his actions during the Glass Fire that he is receiving this award. Brian and his family live in Angwin and on the night the Glass Fire started he immediately went into action, evacuating his family and friends.  Knowing that the town of Angwin had limited resources he drove around in his truck putting out hot spots and doing whatever he could to help thus preventing further damage to the area.  When additional fire resources made it to the area, Brian informed them what was happening, saving badly needed time with limited resources.  He served is community with dignity, pride, and professionalism.  His only regret was that he wasn't in Santa Rosa with his fire department.  Leadership told him he made the right decision.  Because of his actions lives and properties were saved.  Because of his heroic action he is receiving the Fire Fighter of the Year Award.
Chief Ray Navarro has been with the City of Santa Rosa Police Department since 1992.  He has worked his way up the ranks and became Chief Navarro in 2019.  He serves on many boards and is active in the community.  There are 177 officers and 76 civilian staff.  Over 203,000 calls to dispatch for service in 2020.  officers responded to over 80,000 calls in the field.  8500 arrests, 17000 hours of training, the Glass fire, Covid-19 and civil unrest….it has been a busy year.  The Rotary Officer of the year lives up to those Rotarian values.
This year's recipient is Ryan T Cogbill.  He has been with the SRPD since 2016 after several years in San Raphael.  He became a detective in 2017 and served in that capacity until this year.  The incident he is being recognized for happened in November 2020.  A 55-year old man was killed, and he went to investigate.  A camera from a neighbor showed a possible suspect and after talking to neighbors they had a suspect.  He went with his team to the suspect's house.  The suspect was detained and brought into custody.  He obtained a search warrant for the suspect's home and vehicle(s).  Additional evidence was found to tie the suspect to the crime. Detective Cogbill spent 6 hours interrogating the suspect before he confessed the crime.  Days were spent investigating this crime with his team. Detective Cogbill did an outstanding job leading his team through this investigation.  Since that time, he has been promoted to Sergeant.
Sheriff Mark Essick was born and raised in Sonoma County and became a deputy sheriff in 1994.  He was promoted to Sergeant in 2007, lieutenant in 2014, captain in 2016.  In 2019 he became the Sheriff of Sonoma County.  Usually, they recognize an officer that has done a heroic act.  this year they decided to award a person who embodied teamwork.  The sheriff's department is made up of 635 full time employees, 100 part time employees and about 50 volunteers.  The dispatch receives about 160,000 calls a year and about 90,000 calls for anything from "I need help" to just giving some advice.  Prior to COVID-19 the detention center housed about 1100 inmates.  They are very proud of the diversity in the department with more women and people of color being hired.
This year's recipient is Deputy Nicholas Marks.  Deputy Marks was hired from San Francisco in august 2019.  After training he as assigned to the main office graveyard patrol shift.  His supervisors immediately noticed that he had an excellent attitude and was a team player.  He has been a standout in the player and someone everyone liked.  He recovered 19 stolen vehicles of which 11 lead to the arrest of the offender.  He has arrested 16 felony warrants and 10 DUI stops.  In June of 2020 he made an arrest of a kidnapping suspect and suspected murderer from Stockton.  He is currently being evaluated for a prestigious honor by the California Highway Patril.  His professionalism commitment to the job and positive attitude closely aligns with Rotary's motto, "Service Above Self."
Abby Hoffman from Senator Mike McGuire's office said that certificates will be sent to the 3 honorees.
Carolyn Fassi thanked her team that made today possible:  Craig Meltzner, Mary Graves and Vicki Hardcastle.  She also thanked President Jeff and Debi Zaft.  President Jeff ended the meeting with his complements to our public service honorees and their fellow officers.  President Elect Ray Giampaoli also thanked the officers for protecting us in our community.  they reflect "Service Above Self."  He invited them to join us as Rotarians.  He finished with, "First responders are a special breed. They come to the rescue when called……"
Hop to it for Hunger
President Jeff ended the meeting by inviting our guests to come to another meeting when we can meet in person.  He also invited them to join Rotary,  by announcing our new hands-on project "Hop to it for Hunger."  This is a fund raiser that we will be doing with the Redwood Empire Food Bank on March 13th from 10:00 am to 1:00 pm.  You can donate funds to the Rotary club of Santa Rosa and benefit the Redwood Empire Food Bank and at the same time enjoy a Sonoma County Beer.  We are joining with our local craft breweries.  Go to our web page to sign up and get more information.  It is Steve Olson's birthday on January 21st, so we sang, oh so off key, happy birthday to Steve!
Additional Pictures:
Governor, District 5130
Doug Johnson
Secretary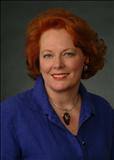 Debi Zaft P.O. Box 505 Santa Rosa, CA 95402
Board of Directors
Club Service I, Membership, Julia Parranto
Club Service II, Club Meetings, Casey D'Angelo
Club Service III, Fundraising, Diane Moresi
Club Service IV, Member Activities, Anne Gospe
Club Service V, Information Technology and Records, Pete Lescure
Community Service I, Member Involvement, Rio Ray
Community Service II, Youth, Andrea Geary
Vocational Service, Carolyn Fassi
International Service, Dan Balfe
DIGITAL EDITION No. 391 January 20, 2021  EDITOR: Kris Anderson PHOTOGRAPHER: Kris Anderson PUBLISHER: Richard Lazovick