Next Meeting is via Zoom – July 8, 2020
It's News To Me 
Doug Johnson & Chris Smith
The program on July 8 will be divided into two parts.
Part I – Installation of our own Doug Johnson as District Governor
Please join us as we celebrate Doug in becoming The District Governor for District 5130.
Part II – Chris Smith of the Press Democrat – "It's News to Me"
Chris has been a writer for the Press Democrat since 1977 and a full-time columnist since 2002. Chris looks forward to a conversation about their daily newspaper and how it is holding up at a time of tectonic change in the news industry. He will speak of the PD's 2018 Pulitzer Prize and the not entirely painless transition from print to digital. He will welcome questions and comments about the Press Democrat and newspapers in general. 
–>  Debi will send you the Zoom login link for the 12:00 meeting. Feel free to put your feet up, grab a sandwich, and join the meeting. <–
UPCOMING PROGRAMS
All in-person meetings are currently on hold.  Instead, we will be holding online meetings using Zoom.  Please be on the look out for an email with the link from either Jeff or Debi.
Wednesday July 15, 2020: John Stout from the Sonoma County Airport
Wednesday July 22, 2020: Steve Page from the Sonoma County Raceway
Wednesday July 29, 2020: Adam Kaplan on robotic surgeries
Keep checking back.  New Programs coming soon!
UPCOMING SOCIALS
Saturday July 11, 2020
In response to the crisis brought on in our community by COVID-19, the Rotary Club of Santa Rosa is teaming up with the Salvation Army to purchase, package, and deliver a TON of RICE and a TON of BEANS in generous portions for those families in need.
Your donations will help us in this effort. Please consider a donation as an important contribution to the food scarcity in our area.
You can help make this project a tremendous success by donating to the Rotary Club of Santa Rosa's COVID-19 Disaster Relief Fund! https://charity.gofundme.com/o/en/campaign/covid-19-disaster-relief-fund1
Keep checking back.  New socials coming soon!
USEFUL LINKS
Visit our district at: http://www.rotary5130.org
Check out Rotary International at: http://www.rotary.org
Come see us at: http://rotarymeansbusiness
Opening Ceremonies:
Pledge:  Jose Guillen
Reflection:  Robert Pierce read a quote from Condoleezza Rice.  "The essence of America – that which really unites us – is not ethnicity, or nationality or religion – it is an idea – and what an idea it is: That you can come from humble circumstances and do great things.  That it doesn't matter where you came from but where you are going."
Announcements:
Rio Ray asks us to please sign up to help package the one ton each of rice and beans at the Salvation Army on Saturday, July 11th from 9:00 to 2:00.  18 people have signed up.  He needs at least 7 more.  If we should have too many, then some will be put to work packing summer day camp boxes.
These boxes cost $20.00 each.  Several Rotarians agreed to chip in and buy one or more boxes for the kids.  Don't know if I got everyone, but here is my list:  Diane Moresi, Jeff Kolin, Casey Carter, Casey D'Angelo, Sam McMillan, Cecil Humes, Jeff and Ann Gospe, Ginny Cannon, Paul Hamilton, Mary Graves, Robert Pierce, Tasia Robles Henderson, Cathy Vicini, Bill Crowley, Peter Holewinski, Kris Anderson, Bill Rousseau.
Transcendence Theatre will have 4 online productions this summer.  The program on Sunday, July 12th is "Don't Stop Believin'" The programs are free, but they are taking donations.  10% of all donations on the 12th will go to Rotary for Polio Plus.  The times for Sunday, July 12th and 1:30 and 7:00. You find the link on the District 5130 website or go directly to TranscendenceTheatre.org
Recognitions:
Mary Graves wanted everyone to know that our newest member Tasia Robles Henderson was in The Press Democrat this morning regarding Black Lives Matter.  There was a picture of Tasia, Rick Allen Mary Graves, NewGen member Logan Warren and one other with a banner with a quote from Rev. Martin Luther King Jr., "Let no man pull you low enough to hate him."
Ted Wilmsen is celebrating 45 years as a Rotarian.  He joined Rotary on July 1, 1975!  He gave a nice donation to celebrate this feat!
President Jeff Kolin Shares His Goals for 2020-2021
Jeff says it is an honor for him to serve as our club president.  He is married to Patty and they have two married daughters and grandchildren.  He was born in Michigan (I am guessing about 1952) but moved to California at age 3.  He grew up in California, Texas and Washington DC.  He graduated high school in 1970, community college in 1972, Long Beach State in 1974 and had his master's degree in 1976.  He started in Parks and Recreation for cities in Los Angeles County.  He was first a deputy city manager for Santa Clarita and then served the City of Pittsburg, CA, Santa Rosa and Beverly Hills (we all loved his stories as a city manager for Beverly Hills!).  He has been a Rotarian for 19 years.  He joined while working in Pittsburg.
This year's Rotary theme is "Rotary Opens Opportunities."  He gave us all a pin with our most recent bill (thank you Jeff!  That was nice).
He introduced the board and briefly described their jobs.   Our membership has been steady for the previous five years, but we are starting this new year with a serious decline.  Due to aging, Corona virus, cost of membership, the decline of hands on projects and lack of an active membership program we are now at 89 members.  He would like to get membership back above 100 members.  He would like to attract a more diversified membership and retain the rest of us!
We allowed our reserves to go lower than recommended because of the fires.  He would like to build back the recommended reserves and improve the administrative budget.  We had to pass on the Giro Bello this year.  We need to find another fund raiser.  We will probably be meeting on Zoom for the rest of the year.  Are their viable alternatives to meeting, once it is allowed again, besides how we meet/eat at The Flamingo?   We need to do more hands-on projects like the Beans and Rice project next weekend.  We need a new chair for the hands-on projects.  He discussed where we spend our donations; what ones we Rotarians value the most and their costs.  Some will not be funded this year; others will be cut back.
We do live in interesting times!  Let's make this a memorable year in a good way!
Additional Picture
Governor, District 5130
Doug Johnson
Secretary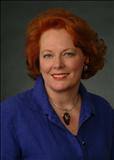 Debi Zaft P.O. Box 505 Santa Rosa, CA 95402
Board of Directors
Club Service I, Membership, Michael Moore
Club Service II, Club Meetings, Casey D'Angelo
Club Service III, Fundraising, Ryan Thomas
Club Service IV, Member Activities, Anne Gospe
Club Service V, Information Technology and Records, Brandon Urich
Community Service I, Member Involvement, Rio Ray
Community Service II, Youth, Andrea Geary
Vocational Service, Carolyn Fassi
International Service, Dan Balfe
DIGITAL EDITION No. 364 July 1, 2020  EDITOR: Kris Anderson PHOTOGRAPHER: Kris Anderson  PUBLISHER: Richard Lazovick