Next meeting
Wednesday, July 13, 2022
Chart Community Garden
Curtis Short & Pat Seddon
A community garden near Ridgeway High School will be created as a beautiful and functional garden where there was formerly a weed-choked neglected one. This garden will serve the Santa Rosa City Schools Transition Program students. The name stands for "Building Connections through Horticulture and Art.
PLEASE NOTE: In-Person & Zoom meetings returned!  Please register.
–> Debi Zaft will email you the link for online, once you have paid.  Use this link to pay.  CLICK HERE!
Wednesday July 20: Project Amigo
Wednesday July 27: Project Quetzal
Wednesday August 3rd: District 5130 Area Governor Brian Reed
Click here for the current calendar (Subject to updates).
UPCOMING SOCIALS & PROJECTS  
Club member Odalis want to invite everyone to hear live Salsa music.
In an effort to help The Arlene Francis Center for Spirit, Art, and Politics reach their goal of $30,000 to stay open after COVID Salsa Rosa Orquesta presents.
July 22, 2022 @7pm, 99 6th Street, Santa Rosa CA
(No currently scheduled Socials or projects)
Keep checking back.  New socials coming soon!
USEFUL LINKS
Visit our district at: http://www.rotary5130.org
Check out Rotary International at: http://www.rotary.org
Come see us at: http://rotarymeansbusiness
Watch The Meeting:  Did you miss the meeting?  Here is a link to the recording of last week's meeting:
(Click here for recording ) 
Please note it is only available to view until: 7/15/22
NOTE: This is an abbreviated bulletin.  
Kris has been writing the bulletin for a very long time.  Now that she is president, she needs a few bulletin writers to help out.
Opening Ceremonies:
President Kris took the helm today.  Though she was nervous she only forgot to introduce her quests (among other things).
Ginny Cannon led us in reciting the Pledge of Allegiance, the Four-Way Test and read her reflection.
Visiting Rotarians:
Peter Anderson (Kris's little brother) from West Sacramento and JoAnna Duthler (Kris's best friend) from Laguna Sunrise

Visitors:
Dennis Ball, Johanna Sandev (she is actively looking to join a local Rotary Club).
Sunshine Report:
Karen Ball is back from her knee replacement surgery! Yay!
Raffle:
$95.00 in the pot, no winner today. However, there was a second prize and that was a candy bar to Bill Hatcher
Announcements:
Ann Gospe read Denis Andrushchenko's greeting to us for a happy Fourth of July.
Curt Groninga announced Ukraine art show that will be at Montgomery village on July 16 from 2:00 to 5:00. Curt was recently installed as a new member, but today he got his Red Badge.
Birthdays:
Keven Brown, Peter Holewinski, and Matthew Henry were here to get a present from Corrick's. Other birthdays not present are Casey D'Angelo, Paul Hamilton (on Zoom), Kim Murphy, Knoel Owen, and Cookie Garrett.
Kris Anderson's Message to the club:
You had to be there. No seriously, she has a Power Point that she could email to you if you missed it.
Introducing Obi One and Obie Two:
It is take a bear on vacation! You might remember that we had rover the Rotary Bear(s) a few years back. Well, the concept is reborn with Obi. He is an astronaut from Houston space Center and is signed by Mike Fossum, a Rotarian and astronaut. See President Kris to get one to take on vacation. Craig Meltzner was first up. He will be taking Obi to Belgium.
The admin budget needs help. When you go on vacation bring something back to auction off. Today President Kris had some soap from Maui and some chocolates from Texas. Steve Olson and Sam McMillan brought back a bottle of tequila and a dish towel (with a quote from Barbara Bush). President Kris had to have them, so she paid $50.00 to the admin budget.
President Kris's Board:
President Elect: Ann Gospe, Secretary: Debi Zaft, Treasurer: Karen Ball, Sgt. At Arms: Robert Pierce, Past President: Ray Giampaoli, President Elect Nominee: Casey D'Angelo, Club Service/membership: Julia Parranto, Club Service/Meetings: Andrea Geary, Club Service: fundraising: Matthew Henry, Club Service: Member Activities: Charlie Howard-gibbons, Club Service/Outreach: Pete lescure, Community service/member involvement: Casey Carter, Community Service/Youth: Mary Graves, International Service: Scott Bartley, Foundation Representative: Paul Hamilton
Club Job Openings:
Still need a few bulletin writers. Need a person on the board for Vocational Service Recognition
Program Slides
Additional Pictures:
(Click images to view extra pictures)
Governor, District 5130
Secretary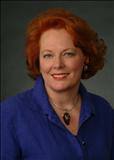 Debi Zaft P.O. Box 505 Santa Rosa, CA 95402
Board of Directors
Kris Anderson – President
Ann Gospe – President Elect
Casey D'Angelo – President Elect Nominee
Ray Giampaoli – Past President
Debi Zaft – Secretary
Karen Ball – Treasurer
Julia Parranto – Club Service- Membership
Andrea Geary – Club Service – Club Meetings
Matthew Henry – Club Service – Fund Raising
Charlie Howard-Gibbons – Club Services – Member Activities
Pete Lescure – Club Service – Records and Outreach
Casey Carter – Member Involvement
Mary Graves Community – Service – Youth
Position open – Vocational Service
Scott Bartley – International Service
Paul Hamilton – Foundation Representative
DIGITAL EDITION No. 463 July 6, 2022  EDITOR: Kris Anderson PHOTOGRAPHER: Kris Anderson PUBLISHER: Richard Lazovick