Next Meeting is via Zoom – June 17, 2020
Building Unshakeable Confidence 
James Allen
James Allen is a speaker, trainer, and transformational coach. He will talk about helping businesses, organizations, and individuals build unshakable confidence in themselves, their teams and relationships, along with their dreams. He has devoted the last 7 years to understanding what makes people be truly confident in themselves and how successful people create and sustain long term results. His mission is to empower people to own the fact that they have freedom to be who they want to be and do what they want to do with their lives. Not what other people think they should do or be.
James has spoken and worked with various companies, youth groups and organizations including The Sonoma County Devil Pups, Mass Mutual Insurance, and Rotary to name a few. He has appeared on various podcasts, stages, and radio shows.
James has helped his clients achieve new levels of success, fulfillment, and spiritual aliveness. He is a certified skydiver, lover of the outdoors, and the drummer in a punk rock band.
–>  Debi will send you the Zoom login link for the 12:00 meeting. Feel free to put your feet up, grab a sandwich, and join the meeting. <–
Thank you all for your patience and always feel free to pass along any suggestions for programs to me,
President Cathy.

UPCOMING PROGRAMS
All in-person meetings are currently on hold.  Instead, we will be holding online meetings using Zoom.  Please be on the look out for an email with the link from either, Debi, or Jeff.
Wednesday June 24, 2020: President Cathy's Debunking
Wednesday July 1, 2020:  Jeff Kolin's Installation
Wednesday July 8, 2020:  Doug Johnson's installation as District Governor and Chris Smith of the Press Democrat
Wednesday July 15, 2020: John Stout from the Sonoma County Airport
Wednesday July 22, 2020: Steve Page from the Sonoma County Raceway
Wednesday July 29, 2020: Adam Kaplan on robotic surgeries
Keep checking back.  New Programs coming soon!
UPCOMING SOCIALS
Keep checking back.  New socials coming soon!
USEFUL LINKS
Visit our district at: http://www.rotary5130.org
Check out Rotary International at: http://www.rotary.org
Come see us at: http://rotarymeansbusiness
Opening Ceremonies:
Pledge:  Ann Gospe
Reflection:  Ray Giampaoli read a tribute to our flag as Sunday is Flag Day
Visiting Rotarians:  Daniel Mur, Susan Nowacki and Eloise Tweedy
Guests:  Anne Matalon, Hope Martin, Peggy Soberanis, Tomo Yamaguchi, Alex Del Rosario, Lily Martin
Sunshine Report:  Dan Balfe had cataract surgery and was sporting some mighty fine goggles! Michael Moore's wife went to the hospital for a leaky heart valve.  Fortunately, it was serious enough to do surgery.  Ann Gospe is having knee surgery on Thursday.  Jeff Gospe is fine after surgery.  Rich de Lambert had knee surgery too!
Program Committee:
Casey D'Angelo will be our program chair next year.  Here are some upcoming programs that you will not want to miss!
June 24 – President Cathy's debunking!
July 1 – Jeff Kolin's installation
July 8 – Doug Johnson's installation as District Governor and Chris Smith of the Press Democrat
July 15 – John Stout from the Sonoma County Airport
July 22 – Steve Page from the Sonoma County Raceway
July 29 – Adam Kaplan on robotic surgeries
Covid-19 Project:
On July 11th form 9:00 to noon we need 25 Rotarians to help repackage a ton each of rice and beans to be distributed by the Salvation Army.  Please sign up when you get the email from Sign Up Genius.  Thank you to Rober Pierce for designing the label.  Have a rice day!
By-Law Changes:
Several parts of our by-laws were out of day and not in compliance with Rotary International.  A committee for club members, led by Jeff Kolin, went through to make changes.  As a club we voted and approved all changes.  These changes include non-payment of dues, changes in job description, attendance requirements, adding the new finance committee and their responsibilities, in lieu services instead of dues, duties of officers, and more.  It should be available to members shortly.
Today's Program — This year's NewGen Projects:
38 kids and 10 mentors had a very interesting spring as the program started in January and came almost to a stop in March when Covid-19 came to town.  The kids divided into 4 groups.
One group mentored by David Berman and Rick Allen did "Recycle for a Better World."  their students looked at the recycling programs at the 5 local high schools and found that Montgomery and Elsie Allen did not have recycling programs.  They developed a program for the two schools!
Next was 'Life of the Streets" which was mentored by Ann Gospe and Bill Rousseau.  They found a project in Kinshasa in the Democratic Republic of Congo called Les Enfants Baobab.  They learned how 50% of the children of that country attended school after 5th grade.  75% lived in poverty.  They started a fund raise campaign to help this organization raise money to help get the kids off the street.
Rose Frances Wognum Frances, Jose Guillen and Kris Anderson were mentors for the Belonging team.  They were a group of very shy kids that coped with belonging and wanted to develop a program for middle schools to help students with these issues so that they could learn how to belong.  They were developing a workshop but with Corvid it became a workbook and video.
Julia Parranto and Eloise Tweedy were the mentors for the group that chose homelessness in "Why Nimby."  This came about because in January the Joe Rodota Trail and other areas of homeless people were hot topics in the news.  They made a video and wrote over 400 letters to a variety of people in the government, civic leaders, and others to try to find a way to open the dialog a little more to help the homeless.
Julia Parranto wrapped up the conversation on this year's NewGen projects and how over 4 years we have sent 100+ students in the world who have a better understanding than most about conflict resolution to make their communities better.  Imagine in a few years what 500 Peacebuilders will do for our community and the world!
Additional Pictures
Governor, District 5130
Kathy Flamson
Attendance Secretary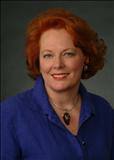 Debi Zaft P.O. Box 505 Santa Rosa, CA 95402
Board of Directors
Club Service I, Membership, Michael Moore
Club Service II, Club Meetings, Casey D'Angelo
Club Service III, Fundraising, Ryan Thomas
Club Service IV, Member Activities, Anne Gospe
Club Service V, Information Technology and Records, Brandon Urich
Community Service I, Member Involvement, Rio Ray
Community Service II, Youth, Andrea Geary
Vocational Service, Carolyn Fassi
International Service, Dan Balfe
DIGITAL EDITION No. 361 June 10, 2020  EDITOR: Kris Anderson PHOTOGRAPHER: Robert Pierce PUBLISHER: Richard Lazovick