Next meeting
Wednesday, June 29, 2022
The Debunking of
"Put In the Pail" Ray
Jeff Kolin
It is President Ray Giampaoli's final meeting of the year and an opportunity for all club members to join in some light hearted fun and a celebration of Ray's year as our club President.  Come prepared for some audience participation and bring your cameras so you can share your own photos and the high lites of our Rotary year on Facebook, Instagram and Twitter.  There might even be an opportunity to take some change out of your pocket and put into the pail to help eradicate Polio.
Thank you to the Debunking Committee: Jeff Gospe, Ann Gospe, Kris Anderson, Casey Carter, Matthew Henry, Jeanne Levin, Mary Graves, Julia Parranto and Debi Zaft and a special thank you to Jodi Giampaoli.  Master of Ceremonies Immediate Past President Jeff Kolin will be guiding a trip down memory lane as we relieve the highlights of the Rotary year and beyond.
PLEASE NOTE: In-Person & Zoom meetings returned!  Please register.
–> Debi Zaft will email you the link for online, once you have paid.  Use this link to pay.  CLICK HERE!
Wednesday July 6: President Kris Anderson's First Meeting
Wednesday July 13: A Community Garden
Click here for the current calendar (Subject to updates).
UPCOMING SOCIALS & PROJECTS  
100th Birthday pins and 100th logo wearables:
Our club is selling 100th Birthday pins and 100th logo wearables in order to help reduce the deficit from our 100th Anniversary Gala.  Lapel pins are available at the luncheons for $18.00, two for $30.00.  You can also purchase shirts or sweaters with the 100th Anniversary logo at https://rotarysr100.buyproforma.com,   They will be available for a limited time only. Sales end on June 30th. 
(No currently scheduled Socials or projects)
Keep checking back.  New socials coming soon!
USEFUL LINKS
Visit our district at: http://www.rotary5130.org
Check out Rotary International at: http://www.rotary.org
Come see us at: http://rotarymeansbusiness
Watch The Meeting:  Did you miss the meeting?  Here is a link to the recording of last week's meeting:
(Click here for recording ) (Note: this is a partial recording. Speaker starts at 5:02)
Please note it is only available to view until: 7/1/22
Opening Ceremonies:
President Ray, sporting the latest fashion in bike jerseys, greeted us all and proclaiming this was his last meeting to run. However, I beg to differ, he does have to start the July 6th meeting. Jeff Kolin will run next week's meeting for the DEBUNKING! Pete Lescure did the Reflection which was based on Matthew Henry, Kris Anderson, Robert Pierce, and himself out at the Rotary storage unit in the 105-degree heat. Based on the pictures he took we looked like "Rotarians at Work" and with Robert on a table to reach some "stuff" they were "reaching to new heights."
Giro Bello Update:
We have 519 riders! It is crunch time and it is all hands-on deck. If you do not have a job this weekend, check out the SignUp Genius or call Karen Ball (she is at home recuperating from her surgery) and she will find you a job.
Guests:
Marcus Stephens (our out-bound student for Germany), Laura Stephens (who turned in her application for membership), James Alexander, Constancia Bosha, Brett Harrison, and LaShan Harrison
Sunshine Report:
Karen Ball had her knee replacement surgery on Tuesday. She is already up and training for a marathon. Jeff Gospe (live on Zoom) had his surgery last Friday for some cancer on his right kidney. It was malignant and they had to remove the kidney. He is home recuperating. Former member Jerry Marquis who was a member from 2004 to 2012 (retired, sold his business and moved to Lake County) has passed away. He still was an active Rotarian in Lake County. Casey D'Angelo has Covid. He says it feels like a bad cold.
Raffle:
Nine marbles today with a pot of $60.00. Bill Hatcher had the right number, but he pulled a yellow marble. "Out of the pocket and into the pail."   At least Pakistan did not have any new polio cases this week. However, there was an alert in Great Britain to get children vaccinated. The last polio case there was in 1984 and they have been polio free since 2003. What's up with that?
Rotarian of the Month:
That would be Ann Gospe! She is our sponsor chair for the Giro Bello, she is president elect-elect, she is working with the Rotary Club of Cherkasy for first aid kits. She has attended District Assembly, District Conference, the International Convention in Houston. She has been the "social committee" for a couple of years. Congratulations!
Banner Exchange:
Steve Olson and Sam McMillan are back from a 22-day trip to Houston and back covering about 5000 miles. Elaine and Rita went with them and kept them in line! A highlight for them was a host hospitality dinner that they had with the North Shore Rotary Club of Houston and a sister club of theirs in Mexico. This was Steve's 11th convention in person (he also attended the last two that were virtual). they also met up with some members of the Rotary Club of Karachi, Pakistan. As they said, "Nothing is better at building good will and better friendships than sharing a meal and making new friends."
Recognitions:
Sam McMillan is celebrating his 49th wedding anniversary. He is donating $100 to the club foundation.
Announcements:
Mark Burchill still has several 100th Anniversary pins to sell. $18.00 each or two for $30.00. Also, the last day to place an order for a 100th anniversary shirt or sweater is June 30th. Go to https://rotarysr100.buyproforma.com/#/    to place your order.
The Club needs a new assistant Sergent at Arms (the more, the merrier) to help with the setting up the meetings and putting the stuff away after the meetings.
Cherkasy Video:
Jeff and Ann Gospe and the World Community Service Committee provided us with a video. The latest update is the the Rotary Club of Santa Rosa Sunrise has joined in the effort to purchase first aid kits. They have wired $10,000 and are getting another $10,000 together.
Click on image to view video
Today's guest speaker:  James Alexander
The author of "Courage in the Face of Cruelty:  My Twenty-Eight Year Journey Through the California Prison System" and a founder, with his wife Constancia Bosha, of The Courage of Hope Foundation.
James committed an accidental murder while on active duty as a US Marine. He and a group of Marines confronted a drug dealer and unfortunately a person lost their life. He went to prison for 28 years. could have been out earlier due to parole, but our then Governor, Arnold  Schwarzenegger denied his parole three years in a row. While in prison he became certified as an electronic technician, an x-ray technician and was a drug and alcohol abuse counselor. Upon release from prison, he continued his work as a drug and alcohol counselor
and got his master's degree in psychology. He presently works for the Sonoma County Department of Health Services, working with the homeless community. James and Constancia started the Courage of Hope Foundation to help improve lives of villagers in Zimbabwe. Their first priority was getting clean water to the villagers. With the help of a global grant from the Rotary Clubs of Napa and Sonoma Valley (our club too) two villages have clen water. Their number two priority is education. They hope to rebuild/refurnish the local primary school that has been neglected for over 40 years. This schools serves about 487 students, ages 5 – 13.
See you all for next week's debunking. It is going to be epic!
Program Slides
(no program slides this week)
Additional Pictures:
(Click images to enlarge)
Governor, District 5130
Dustin Littlefield
Secretary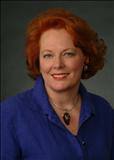 Debi Zaft P.O. Box 505 Santa Rosa, CA 95402
Board of Directors
President Elect, Kris Anderson
Club Service I, Membership, Julia Parranto
Club Service II, Club Meetings, Casey D'Angelo
Club Service III, Fundraising, Diane Moresi
Club Service IV, Member Activities, Anne Gospe
Club Service V, Information Technology and Records, Pete Lescure
Club Director, Casey Carter
Community Service I, Member Involvement, Rio Ray
Community Service II, Youth, Andrea Geary
Vocational Service, Carolyn Fassi
International Service, Dan Balfe
DIGITAL EDITION No. 462 June 22, 2022  EDITOR: Kris Anderson PHOTOGRAPHER: Kris Anderson PUBLISHER: Richard Lazovick