Next Meeting is via Zoom – July 1, 2020
Jeff Kolin's Installation 
Jeff Kolin
Meet your 2020-2021 Rotary Club of Santa Rosa President and Board of Directors.  President Jeff Kolin will introduce Rotary International's them for 2020-2021 "Rotary Opens Opportunities"  be sure and wear your theme pin for this meeting.  President Jeff will also highlight his goals for the year and how you as a club member can be a part in making them a success.  The results of our recent member poll on our Youth and Charitable Project priorities will also be presented with the budget allocations approved by the Board of Directors.
Ray Giampaoli and the Giro Bello committee have been working hard to contact every sponsor for the event to encourage them to donate their sponsorship to our Youth and Charitable Projects with a goal of retaining $15,000 in net revenue.  An update on how we are doing to date will also be shared with our members.
Be sure and visit our Sign up Genius link to sign up for our "Two Tons of Fun" event on July 11 from 9-12 at the Salvation Army our first hands on project of the year.   Friends and family are welcome to sing up as volunteers too.   All participants will be required to wear masks and work stations will be set up for social distancing.
–>  Debi will send you the Zoom login link for the 12:00 meeting. Feel free to put your feet up, grab a sandwich, and join the meeting. <–
UPCOMING PROGRAMS
All in-person meetings are currently on hold.  Instead, we will be holding online meetings using Zoom.  Please be on the look out for an email with the link from either Jeff or Debi.
Wednesday July 8, 2020:  Doug Johnson's installation as District Governor and Chris Smith of the Press Democrat
Wednesday July 15, 2020: John Stout from the Sonoma County Airport
Wednesday July 22, 2020: Steve Page from the Sonoma County Raceway
Wednesday July 29, 2020: Adam Kaplan on robotic surgeries
Keep checking back.  New Programs coming soon!
UPCOMING SOCIALS
Keep checking back.  New socials coming soon!
USEFUL LINKS
Visit our district at: http://www.rotary5130.org
Check out Rotary International at: http://www.rotary.org
Come see us at: http://rotarymeansbusiness
Opening Ceremonies
Pledge:  Tony Roehrick
Reflection:  Sam McMillan…..something about not leaving butt prints in the sand….
Visiting Rotarians: Jackie McMillan
Guests: Steve Marburger, Rich de Lambert, Peggy Soberanis
Sunshine Report:
Dan Schell's wife is having some health problems.  Cecil Humes has an infection…but not Covid-19!
Announcements:
Rio reminded that Beans and Rice Day is July 11, from 9:00 am to 12:00pm at the Salvation Army office on Stony Point Road. He needs 25 volunteers: https://www.signupgenius.com/go/70a0849adaa29a3fc1-tonofrice
Ray Giampaoli announced Giro Bello refunds are going out. Riding jerseys are still available to buy
Dan Balfe asks people to get their checks to Vickie Hardcastle for Polio Plus before June 30th if you wanted counted for President Cathy's year.
The new president, Jeff Kolin, would like to remind you to donate to our Covid-19 fund:
Charity.GoFundMe.com/o/en/campaign/covid-19-disaster-relief-fund1
President Cathy's Debunking:
Tony Roehrick had a clever program put together to highlight Cathy as a therapist, Rotarian president and winery owner.  The cast included Ann Gospe as Cathy.  Julia Parranto, Jeff Kolin, Jeanne Levin and Jose Guillen.
The first skit introduces Ann as Cathy and Jeanne and Jose as clients.  Ann drinks wine through the skit and says that they should too.
Skit #2 had Julia as very fearful of being buried alive. The advice?  "Stop it!"
This was the replaying of a scene from the 2014 movie "She's Funny that way" starring Jennifer Aniston as a therapist.
In this skit she is counseling President Elect Jeff on what it is like to be president. That advice included:  tell smutty jokes, feed them dried out chicken, have your dog do tricks, forget parts of the program, get money.  Her present for Jeff is an Ouji Board.
Tony finally gets serious and plays a video showing highlights of Cathy's year.: The poinsettias for the senior Christmas party, The Children's Nutcracker, the public service awards, the delivery of dictionaries to the 3rd graders in Santa Rosa, the high schools honor students, Youth in Agriculture, World Community Service and lastly , NewGen but not mentioned, winning the bocce ball tournament!   Not everything went right.   Covid-19 forced us to cancel the Giro Bello.  We could not meet at the Flamingo, but she pretty much mastered Zoom meetings!   She managed to be president, therapist and winery owner all at the same time!  She was presented with a lovely clock and a gift certificate at the Riveria Restaurant.
Thank you, Cathy, for a great Rotary year that will long be remembered!
Love,
Your fellow Rotarians and Friends
Cast of Player:
Additional Picture
Governor, District 5130
Kathy Flamson
Attendance Secretary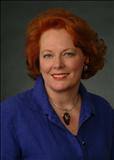 Debi Zaft P.O. Box 505 Santa Rosa, CA 95402
Board of Directors
Club Service I, Membership, Michael Moore
Club Service II, Club Meetings, Casey D'Angelo
Club Service III, Fundraising, Ryan Thomas
Club Service IV, Member Activities, Anne Gospe
Club Service V, Information Technology and Records, Brandon Urich
Community Service I, Member Involvement, Rio Ray
Community Service II, Youth, Andrea Geary
Vocational Service, Carolyn Fassi
International Service, Dan Balfe
DIGITAL EDITION No. 363 June 24, 2020  EDITOR: Kris Anderson PHOTOGRAPHER: Kris Anderson  PUBLISHER: Richard Lazovick