Next Meeting is via Zoom – June 10, 2020
2020 NewGen Peace Projects 
Casey D'Angelo
This year we had an amazing group of 35 students from 10 Sonoma County high schools participate in and complete  the NewGen Peacebuilders program. We also had nine wonderful and dedicated mentors who guided the students through completion of their peace projects in this unprecedented time of shelter-in-place. At our meeting you will hear about each of the projects from the mentors and students.
Recycle For A Better World: Shifting School Culture to Reduce Waste and Carbon Emissions
— Mentors: Rick Allen and Dave Berman
Life Off The Streets: Caring About Kids in Kinshasa, DRC
— Mentors: Ann Gospe and William Rousseau
Everyone Has A Place: Promoting Belonging with a Middle School Listening and Training Guide
— Mentors: Jose Guillen, Rose Frances, and Kris Anderson
Why NIMBY?: Figuring Out Fears that Keep People Homeless
— Mentors: Julia Parranto and Eloise Tweeten

–>  Debi will send you the Zoom login link for the 12:00 meeting. Feel free to put your feet up, grab a sandwich, and join the meeting. <–
Thank you all for your patience and always feel free to pass along any suggestions for programs to me,
President Cathy.

UPCOMING PROGRAMS
All in-person meetings are currently on hold.  Instead, we will be holding online meetings using Zoom.  Please be on the look out for an email with the link from either Cathy, Debi, or Richard.
Wednesday June 17, 2020: Building Unshakable Confidence
Wednesday June 24, 2020: Tony's Roasting of President Cathy
Keep checking back.  New Programs coming soon!
UPCOMING SOCIALS
Keep checking back.  New socials coming soon!
USEFUL LINKS
Visit our district at: http://www.rotary5130.org
Check out Rotary International at: http://www.rotary.org
Come see us at: http://rotarymeansbusiness
Opening Ceremonies:
Pledge:  Diane Moresi
Reflection:  Tasia Henderson on her thoughts on the protests as a person of color.  It is good to be talking about these issues as we all need to remember all people deserve respect; all lives are valuable.
Sunshine Report:  It was sadly announced that Wayne Rowlands has passed away of an apparent heart attack.  We will remember him as a generous Rotarian who always was the best host for socials at his home.  Services will be held in the future.
Announcements:
Ray Giampaoli asked that we collect any Giro Bello signs out on the streets and make arrangements to get them back to him for storage.
Diane Moresi announced our District Grant for our Covid-19 "Beans and Rice" project has received board approval.  We will be buying one ton of beans and one ton of rice.  We will repackage to distribute with your help on a Saturday in the near future.
Dan Balfe reminded us that Rotary request $100 every year for the international foundation.  Our club's goal is $10,000.  We are at $6500.  Vickie Hardcastle will be letting us know who is close to finishing up their next Paul Harris.  But if you can, send her your check to get us to the $10,000 mark before the end of June.
Treasurer Karen Ball is sending out the mid-year dues this next week.    They will be about $100 less than usual due to meeting online.
Jeff Kolin says that our joint Rotary project "Those who Feed Us "program has raised $28,433 and they have served 2345 since the Saturday lunch program started.
President Cathy reminded us it you still want to purchase a dictionary (or two) they are still available for $10.00 each.
New Member Induction:
Tasia Henderson was inducted into our club today.  Mary Graves was her sponsor.  Tasia is a former Rotoract member at Sonoma State.  She works for Catholic Charities.  Welcome Tasia!
Recognitions: 
Fred Levin is feeling OK, so he wanted to pony up some money for the club.  Rio wanted to match Fred!  Ann Gospe donated because school was finally out! Tim Delaney just seemed to feel he did not give enough last week.  No problem, Tim!  Paul Hamilton gave in the name of his Casa Grande graduate Cade.
June Birthdays:
And you think we sound bad at our meetings when we sing "Happy Birthday."  On Zoom it is a whole new level of different keys!  LOL!  The following people have June birthdays:  Jack Atkin, David Berman, Rose Frances, Ray Giampaoli, Jeff Kolin, Steve Reuter, and Carmen Sinigiani.
Foundation Report:
Vickie Hardcastle announced that the Foundation Board is starting their review for potential distributions as the fiscal year ends on June 30th.
Covid-19 Fundraiser:
Karen Ball announced that $3058 has been raised through the Covid-19 Go Fund Me Account, the club and the foundation.
Rotarian of the Month:
Steve Olson for the hundreds of things he does for our club and the community.
Rotary Branded Masks:
Since mask wearing is not going away very soon, Jeff Kolin is going to place an order.  Approximately $4.00 each.  Please contact him to place your order.
Today's Guest Speaker: 
Ernesto Oliveras  Ernesto is currently on the Santa Rosa City Council  and he gave us an update report on what is happening in the city with so many changes due to the Covid-19 and in light of the protests and violence in the city as of late.  He addressed such issues as:  How do you change a "Police Culture" demonstrated this past week in Minneapolis and other areas of the country?  He spoke about the new shelter for the homeless at Finley Park. How does the City look, financially, as we go into the next year?  Where will budget shortfalls come from? How is the City of Santa Rosa's relationship with the County of Sonoma?  What was the City doing to protect businesses and homes from the vandalism from the looters that joined the protesters.  What about any conflict between Ray Navarro and Mark Essick?  What about the proposed apartment building at the corner of 3rd and Santa Rosa Avenues?  Why are they only proposing 1- and 2-bedroom apartments?
And so much more!  You had to be there!
From President Elect Jeff Kolin – Rotary Convention
Now More Than Ever, Rotary Connects the World: The 2020 Rotary Virtual Convention will link you with Rotary and Rotaract members from around the world. Sign up now for this free online event that takes place 20-26 June. Our first virtual convention is open to all Rotary members and participants.
Come together during general sessions to witness the power of Rotary connections. Learn new skills, explore thought-provoking topics, and discover inventive ways to engage and adapt at our breakout sessions.
Visit the convention's event page on Facebook to connect with other members. And use the hashtag #Rotary20 in your social media posts to share what you're looking forward to at this year's convention. Don't forget to invite a friend from your club or share the convention with your Rotary family
Additional Pictures
Governor, District 5130
Kathy Flamson
Attendance Secretary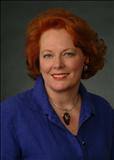 Debi Zaft P.O. Box 505 Santa Rosa, CA 95402
Board of Directors
Club Service I, Membership, Michael Moore
Club Service II, Club Meetings, Casey D'Angelo
Club Service III, Fundraising, Ryan Thomas
Club Service IV, Member Activities, Anne Gospe
Club Service V, Information Technology and Records, Brandon Urich
Community Service I, Member Involvement, Rio Ray
Community Service II, Youth, Andrea Geary
Vocational Service, Carolyn Fassi
International Service, Dan Balfe
DIGITAL EDITION No. 360 June 3, 2020  EDITOR: Kris Anderson PHOTOGRAPHER: Richard Lazovick PUBLISHER: Richard Lazovick