Next meeting
Wednesday, June 15, 2022
Elder Abuse &
Fraud Scams
Carla Rodriguez
PLEASE NOTE: In-Person & Zoom meetings returned!  Please register.
–> Debi Zaft will email you the link for online, once you have paid.  Use this link to pay.  CLICK HERE!
Wednesday June 22: Water, Sanitation and Hygiene in Zimbabwe
Wednesday June 29: Debunking!
Wednesday July 6: President Kris Anderson's First Meeting
Wednesday July 13: A Community Garden
Click here for the current calendar (Subject to updates).
UPCOMING SOCIALS & PROJECTS  
(No currently scheduled Socials or projects)
Keep checking back.  New socials coming soon!
USEFUL LINKS
Visit our district at: http://www.rotary5130.org
Check out Rotary International at: http://www.rotary.org
Come see us at: http://rotarymeansbusiness
Watch The Meeting:  Did you miss the meeting?  Here is a link to the recording of last week's meeting:
(Click here for recording )
Please note it is only available to view until: 6/19/22
Opening Ceremonies:
President Ray greeted us all and Julia Parranto led us in the reciting of the Pledge of Allegiance and the Four-Way Test. Her Reflection:  When she joined Rotary she was already giving back to her community in the legal field. Her friends were all in the legal field. She joined Rotary to meet people in other professions. In other words, she joined to "build better friendships." She has made many friends and loves us all.
Visiting Rotarians:
Larry Harrison from the Rotary Club of Novato
Visitors:
Odalis Medianero brought a guest (could not hear her name on the recording), Dennis Ball
Raffle:
Julia Parranto got her number pulled but pulled out a yellow marble. She put her $10.00 into the polio pail. President Ray says that Pakistan had 3 new wild polio cases this week. "Out of the pocket and into the pail."
Announcements and Recognitions:
Jeff Kolin received his sponsor pin for bringing Curt Groninga to Rotary, Jeff and Patti Kolin are just back from Europe (as Julia and Rose are leaving for Europe) they went on a Viking Cruise from Budapest to Amsterdam. They spent one day in London; the day after the Jubilee. Transit workers went on strike, so they walked all over London. They Saw "My Fair Lady."  He brought a paper weight from Parliament and a bottle of Jägermeister. Why the Jägermeister? Because somehow when you drink a bunch of German beer you end up with shots of Jägermeister. The paperweight was auction off to President Ray for $40.00. The Jägermeister went to Matthew Henry for $30.00. He and Patti celebrated their 40th anniversary and his 70th birthday. Therefore, he donated $110 to the club.
Debi Zaft was just back from England Scotland and Wales. She brought back a cap to auction off. It is a cap that Scottish sheep farmers wear. Karen Ball got it for $70.00 and gave it to Dennis. Remember future President Kris wants everyone to bring back something from your vacations to auction off to raise money for the administrative budget.
A Peace Pole installation will happen at the French American School, 5:00 June 20, 2022.
100th Anniversary:
Still selling 100th Anniversary pins and shirts.
Giro Bello Update:
399 registrations, still need volunteers. See signup Genius. Plenty of options to volunteer.
Sunshine Report:
Mary Miyano called to let Vickie Hardcastle know that after 6 grandsons, Michael and Kellie had a baby girl, Ella Lawrence Miyano.
New Roster:
Debi Zaft asked that you PLEASE fill out the DACdb form that she sent out. President Elect Kris Anderson wants a printed roster so fill out the form and get it back to Debi ASAP.
It is President Ray's Birthday:
Today is President Ray's 57th birthday so he is giving $57.00 to the club budget.
HandsOn Project:
Tonight, June 8th and next month July 13th. always the second Wednesday of the month
Ukraine:
Jeff gospe gave us this update:  We got the $25,000 grant and will be sent in the next few days. Ukraine got a lot of attention at the International Convention per Ann Gospe and Kris Anderson. The Secretary General is from Ukraine.
RYLA:
One more spot is available so if you know anyone who is going to be a tenth or eleventh grader, please contact Mary ASAP. It is no cost to the student. It is a week-long camp at Westminster Woods.
Larry Harrison on Shelter Box:
He was president of his club 2016-2017, Assistant District Governor 2018-2019. Shelter Box was started in 2000 by two Rotarians from London. Thus far Shelter Box has responded to disasters in over 300 countries. They provide shelter, something that humanitarian efforts had not addressed. As of 2021 over 113 million people have been displaces by disaster or conflict. 80% is from conflict; a displacement that has never been seen before. The war in Ukraine started February 24, 2022, and Shelter Box arrived on March 1, 2022, to plan what they needed to do. When Shelter Box started, they had a planned box with tent and supplies. Now they get and empty box and fill it with needed supplies for that disaster. They are in in Haiti, Yemen, Syria, Ethiopia, Mozambique, Burkina Faso, Nigeria, Philippines, and other countries well as RotaryUkraine. Shelter Kit is for those who need to repair their homes. The Shelter Kit going to Ukraine has warm coats, thermal blankets, a shovel, pickax, solar lights, etc. Larry described what Shelter Box is doing in Yemen. The need is immense. Please keep Shelter Box in mind for our Rotary donations.
Program Slides
Additional Pictures:
(Click images to enlarge)
Governor, District 5130
Dustin Littlefield
Secretary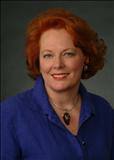 Debi Zaft P.O. Box 505 Santa Rosa, CA 95402
Board of Directors
President Elect, Kris Anderson
Club Service I, Membership, Julia Parranto
Club Service II, Club Meetings, Casey D'Angelo
Club Service III, Fundraising, Diane Moresi
Club Service IV, Member Activities, Anne Gospe
Club Service V, Information Technology and Records, Pete Lescure
Club Director, Casey Carter
Community Service I, Member Involvement, Rio Ray
Community Service II, Youth, Andrea Geary
Vocational Service, Carolyn Fassi
International Service, Dan Balfe
DIGITAL EDITION No. 460 June 8, 2022  EDITOR: Kris Anderson PHOTOGRAPHER: Jeff Gospe PUBLISHER: Richard Lazovick