Next Meeting is via Zoom


Wednesday May 19, 2021
Fire Use For Ecological Stewardship
In The Bay Area
Dr. Sasha Berleman
Featured In Sunday's Press Democrat Front Page Article
Our Bay Area ecosystems are depending on us to build a stewardship and tending culture for a more resilient future against the many stressors we all face. Learn about the ways community is forming around this spark of hope as we learn to live with fire in a new way, building resilience in the face of wildfire, climate change, drought, pathogen and more through ecologically applied prescribed burning and fire management.
–>  Debi will send you the Zoom login link for the 12:00 meeting. Feel free to put your feet up, grab a sandwich, and join the meeting. <–
All in-person meetings are currently on hold.  Instead, we will be holding online meetings using Zoom.  Please be on the look out for an email with the link from either Jeff or Debi.
Wednesday May 26: Toastmasters and Rotary Alliance 
Keep checking back.  New Programs coming soon!
UPCOMING SOCIALS
Keep checking back.  New socials coming soon!
USEFUL LINKS
Visit our district at: http://www.rotary5130.org
Check out Rotary International at: http://www.rotary.org
Come see us at: http://rotarymeansbusiness
Watch The Meeting:  Did you miss the meeting?  Here is a link to the recording of last week's meeting:
(no recording this week)
Please note it is only available to view until  (n/a)
Opening Ceremonies:
President Jeff welcomed our students, administrators, and other guest to our meeting today.
The Pledge of Allegiance was led by Mary Graves and for the reflection she read Psalms 30, verse 5: "For his anger lasts only a moment, but his favor lasts a lifetime; weeping may stay for the night but rejoicing comes in the morning."
Visiting Rotarians:
Arthur Chaney
Visiting Students, Administrators, and guests:
Elsie Allen:  Taylor Nguyen and Gabriel Albavera, Ridgeway Continuation:  Ruby Sanchez and Valerie Jordan; Roseland University Prep: Evelyn Pachuca and Kelly Cramer; Roseland Colligate Prep: Ana Sanchez Balbuena and Emily White; Cardinal Newman: Natalia Girolo and Graham Rutherford, Santa Rosa: Matias Fullerton and Dr. Kimberly Clissold.  Also, Jane Costello, Benjamin Goldstein, Katrin Fullerton, Cookie Garrett, Honor Jackson, Shelly Englert, Dan Pribble, Gerard Morrett. Jodi Giampaoli, and Dan Griple
Recognitions:
Mary Graves was recognized for her work with the Sonoma State University Rotaract Club. Mary made sure to mention Tasia Henderson who was a member of that club. They went to the Bahamas to work on the WCS Telemedicine project.
Sunshine Report:
Keven Brown's mother has passed away.  Her obituary was in Saturday's Press Democrat.
Today's Program:  Outstanding Seniors at Our Santa Rosa High Schools:
Ryan Thomas is our outstanding Rotarian who has been spearheading this program for the last six years. This was an especially challenging year with students having to do distance learning due to Covid. Three of the nine Santa Rosa high schools opted to not participate this year. We do not set the criteria for outstanding student. This is up to the schools. Typically, the students selected have distinguished themselves over their four years with scholarship, leadership, involvement and/or overcoming obstacles.
Taylor Nguyen was selected at Elsie Allen High School for being an outstanding student with a GPA of 4.61 and being involved with his school, said Gabriel Albavera. He is especially proud for founding the Pride Advocacy Club and the support for LGBTQ rights of students at his school and community. He will be attending UC Davis in the fall, majoring in bioengineering. He expects to stay active with the Pride Advocacy Club.
Ruby Sanchez was selected as outstanding student at Ridgeway Continuation School for being a gem of a student says Valerie Jordan. She was one of those students who had a challenging time with distance learning but came around and thrived. She is unfailingly polite and has excellent writing skills.
Evelyn Paduca excels in just about everything, per Kelly Cramer. She is the student body president at Roseland University Prep. She got 30 students to help incoming freshman with a buddy program to help them acclimate to the school. She will be the first in her family to go to college. She excelled in all her classes. She made sure all voices were heard. She is on her way to UCLA in the fall.
Ana Sanchez was selected outstanding student for Roseland Collegiate Prep per Emily White. She has been attending the school since 7th grade. She tied to get the principal to let her skip a couple of grades. She thrives with challenge. She has been involved with school leadership, the pride club, Outward bound, social justice. She even played football on the boys' team. She was very active this last year with Black Lives Matters and a Latino version of the Black Panthers. She is heading off to college to study rocket science at Cal Poly Pomona. She attended today's meeting while on a break for her job.
Natalia Girolo was selected by Cardinal Newman because she is a well-rounded student, per Graham Rutherford. She is on her way to the University of Chicago.
Matias Fullerton was selected by Santa Rosa High School by being the best example of a servant leader per Dr. Kimberly Clissold. He is student body president, active in student government and a very subtle leader. He could push without being obvious about it. He did a fabulous job of getting the student body engaged. He will be attending UC Santa Barbara is the fall.
In Person Meeting Update:
It has been challenging to find a place to meet once we are allowed in person again. The Flamingo has raised their pricing so high that we could not afford to stay after meeting there for the last 40 years. The board of directors has selected Epicenter to be our new location. It is affordable, has an excellent meeting room with room to expand for our larger meetings and socials. The audio visual and internet will be better than what we had at the Flamingo. Board members sampled some of the food choices for lunch. We will start meeting there on July 7th. Dues will not change this next year; $175 plus the $50 recognition fee. At this new location you will be going to our Pay Pal site to reserve and pay for your meals. Reservation should be in 3 days before the meeting. The cost will be $27.00. If you do not reserve, in advance, you will pay $30.00 at the door. If you are remotely attending, the cost is $10.00.
Giro Bello Update (or should we say Giro d' Wine Country):
It is official! The Rotary Club of Santa Rosa and the Santa Rosa Cycling Club are joining together this year and we are calling it Giro d' Wine Country. The date is Saturday, September 25, 2021. Reservations can now be made. We will split the costs and the rider fees. However, we will get all the sponsor fees. With that Julia Parranto, Ray Giampaoli, Jeff Kolin, and Karen Ball each pledged $1500 for sponsorships. $6000 already!
World Community Service Polio Plus Squares:
Dan Balfe announced that all 100 squares have been purchased. The winner of an instant Paul Harris Fellowship will be announced at a future meeting.
Hop to it For Polio:
This year's District Grant was used to support the Redwood Empire Food Bank with our first ever "Hop to It for Hunger."  With the proceeds from this event and funds from our District Grant we were able to give the Redwood Empire Food Bank a check for $4200.
Program Slides:
(none this week)
Additional Pictures:
Governor, District 5130
Doug Johnson
Secretary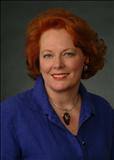 Debi Zaft P.O. Box 505 Santa Rosa, CA 95402
Board of Directors
Club Service I, Membership, Julia Parranto
Club Service II, Club Meetings, Casey D'Angelo
Club Service III, Fundraising, Diane Moresi
Club Service IV, Member Activities, Anne Gospe
Club Service V, Information Technology and Records, Pete Lescure
Community Service I, Member Involvement, Rio Ray
Community Service II, Youth, Andrea Geary
Vocational Service, Carolyn Fassi
International Service, Dan Balfe
DIGITAL EDITION No. 407 May 12, 2021  EDITOR: Kris Anderson PHOTOGRAPHER: Kris Anderson & Diane Moresi PUBLISHER: Richard Lazovick