Next Meeting is via Zoom


Wednesday May 26, 2021
The Toastmasters Rotary Partnership
Steve Taddei
Steve Taddei, Past District Director of District 57 Toastmasters will talk about opportunities for personal and professional growth coming from Rotary/Toastmasters strategic alliance. There is much excitement to leverage unique and similar strengths and meet the evolving needs of current and prospective members.
–>  Debi will send you the Zoom login link for the 12:00 meeting. Feel free to put your feet up, grab a sandwich, and join the meeting. <–
All in-person meetings are currently on hold.  Instead, we will be holding online meetings using Zoom.  Please be on the look out for an email with the link from either Jeff or Debi.
Wednesday June 2: Eating Well to Build Resilience
Keep checking back.  New Programs coming soon!
UPCOMING SOCIALS
Keep checking back.  New socials coming soon!
USEFUL LINKS
Visit our district at: http://www.rotary5130.org
Check out Rotary International at: http://www.rotary.org
Come see us at: http://rotarymeansbusiness
Watch The Meeting:  Did you miss the meeting?  Here is a link to the recording of last week's meeting:
(Click Here)
Please note it is only available to view until 5/31/21
Opening Ceremonies:
Mary Graves led us in the Pledge of Allegiance and read (which is on Steph Curry's shoes) Philippians 4:13, "I can do all things through God who strengthens."
Visiting Rotarians:
Will Haymaker and Lilia Gonzales
Visitors:
Andrew Ryan, Bill Vyenielo, Afsi Moaveni, Cate Steane, Will Tesconi, Pam D'Angelo
Paul Harris Fellows:
The following members have completed a Paul Harris Fellowship:  Dave Berman, Andrea Geary, JC Sun, Bill Crowley, and Matthew Henry.  Diane Moresi completed one for her husband Robert Moresi.  Thank you for supporting Rotary!
Recognitions:
President Jeff recognized Ray Giampaoli and Kris Anderson for completing their Rotary District Leadership Academy course (actually, we finish in June).  It has been a very comprehensive course in all things Rotary.  It has involved many hours of homework. This course is offered once a year through the District 5130.  Ray and Kris both feel that it is excellent training for anyone who wishes to know more about Rotary and/or wish to be in leadership.
Rotarian of the Month:
He has helped in every Hands-On project this year…. the award goes to Charlie Howard-Gibbon!
Recognitions, Part Two:
The Board of Directors for 2021-2022 met this past Saturday at the Epicenter for a planning meeting.  Pete Lescure was late as he was interviewing a candidate for his company that he really wanted.  He donated $200 to the World Community Service fund.  Diane Moresi did not show up, so she donated $100 to the Giro d'Wine Country. President Jeff was talked into going back to work as the interim city manager for Santa Rosa, so he donated $100 to the technology fund.  Ray Giampaoli donated $50 for living through the Rotary District leadership Academy.  Ann and Jacob Gospe made the front page of The Press Democrat, so she donated $50 to her sister's Paul Harris.
Membership Drive:
There is still a lot of trash talking between Rio Ray and Ray Giampaoli.  All in good fun, of course!  They are neck and neck with the most visitors for the membership drive.  Ray's team was ahead by 8 points before today's meeting.
OMG!  A Social!
President Jeff is planning an "in person" social at his home on June 14th.  Details to follow.
Social Committee:
Ann Gospe wants to resurrect the social committee.  If you would like to help, contact her.
Giro d'Wine Country:
It is going to happen!  Over 690 people have made reservations.  Once the jersey design is completed those who have reserved will be able to register as official riders (we want the jersey to be available to them to purchase).
Fire Forward Program with Sasha Berleman
Program Slides:
(none this week)
Additional Pictures:
(none this week)
Governor, District 5130
Doug Johnson
Secretary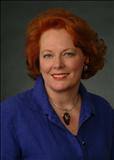 Debi Zaft P.O. Box 505 Santa Rosa, CA 95402
Board of Directors
Club Service I, Membership, Julia Parranto
Club Service II, Club Meetings, Casey D'Angelo
Club Service III, Fundraising, Diane Moresi
Club Service IV, Member Activities, Anne Gospe
Club Service V, Information Technology and Records, Pete Lescure
Community Service I, Member Involvement, Rio Ray
Community Service II, Youth, Andrea Geary
Vocational Service, Carolyn Fassi
International Service, Dan Balfe
DIGITAL EDITION No. 408 May 19, 2021  EDITOR: Kris Anderson PHOTOGRAPHER: Kris Anderson PUBLISHER: Richard Lazovick