Next Meeting is via Zoom – May 27, 2020
Global Regulatory Policy And
Intelligence At Pfizer 
Erin Greene
Erin Greene, a senior Manager of Global Regulatory Policy & Intelligence with a focus on US Regulatory Policy at Pfizer, will be speaking to us about drug development in the context of COVID-19.
Erin received her law degree from American University's Washington College of Law and her BA from UCLA. She is a Paul Harris Fellow and a former District 5130 Exchange Student to Milan, Italy in 2005-2006. Erin Greene is a Senior Manager of Global Regulatory Policy & Intelligence with a focus on US Regulatory Policy at Pfizer, a global bio-pharmaceutical company headquartered in New York. She has worked in health law and pharmaceutical policy since 2014, most recently in state government affairs for the Association for Accessible Medicines (the trade association representing generic pharmaceutical manufacturers) and as a health policy analyst for Consumers Union.
She has fond memories of the Santa Rosa Rotary Club, accompanying her mom, Kathleen Archer, to meetings and remembers when members were fined for talking too loudly at the back table.
–>  Debi will send you the Zoom login link for the 12:00 meeting. Feel free to put your feet up, grab a sandwich, and join the meeting. <–
Thank you all for your patience and always feel free to pass along any suggestions for programs to me,
President Cathy.

UPCOMING PROGRAMS
All in-person meetings are currently on hold.  Instead, we will be holding online meetings using Zoom.  Please be on the look out for an email with the link from either Cathy, Debi, or Richard.
Keep checking back.  New Programs coming soon!
UPCOMING SOCIALS
Keep checking back.  New socials coming soon!
USEFUL LINKS
Visit our district at: http://www.rotary5130.org
Check out Rotary International at: http://www.rotary.org
Come see us at: http://rotarymeansbusiness
Opening Ceremonies:
About 50 members and guests today!
Pledge:  Ann Gospe
Reflection:  To strengthen our belief that only with an open mind, an open heart, open eyes, and open hands we will reach the highest quality of life, we need to be accompanied by like-minded friends in an atmosphere of good humor, serenity, and spontaneous, practical day-to-day humanity.  That's what I found in Rotary.  That's why I am a Rotarian.
Robert Barth, President, Rotary International, 1993-94.
Member of the Rotary Club of Aarau, Switzerland
Guests: Steve Marburger
Visiting Rotarians:  Jackie McMillian
Announcements:
Ray Foraker passed away recently. His obituary was in the May 17th Press Democrat.  He was 93 years old and a dedicated Rotarian
Elizabeth Karbousky has gotten a promotion and is moving to Sacramento
Will Haymaker says don't forget Project Amigo.  They need funding too.
Craig Meltzner stated that Rotary Youth Exchange will be suspended for the 2020 – 2021 year Meltzner stated that Rotary Youth Exchange will be suspended for the 2020 – 2021 year
Casey D'Angelo said about 300 people signed in to see the YOUnited celebration on Saturday.  An extraordinary year for NewGen.
Flamingo status:  Construction is finished!  Now it is only a matter of time before we will be allowed to meet there again.  Most likely the buffet will be replaced with box lunches.
Karen Ball says the semiannual Rotary bill will be sent soon.  If you need to make payments, she can accommodate.  Just ask
Recognitions:
Tim Delaney has a new grandchild, Mary Elizabeth Delaney.  He also bought a Tesla that goes like a bat out of hell!  Dan Balfe suggested that Tim carry his pilot's license when driving it!
Today is Don McMillan's 60th birthday!  He was no on the call with Jackie.  Probably out playing golf or playing with the grandkids.  Dan Balfe donated in the name of his son David who passed away in March.  Richard Lazovick made a donation in honor of his son's graduation and acceptance to UC Berkeley (Go Bears! Was heard over Zoom…).  Ray Giampaoli donated in honor of his son going to Arizona this fall.  Craig Meltzner asked that his Giro Bello sponsorship be redirected, and he added to it!  Ted Wilmsen got his check from the government and will be donating $500 to our dictionary project.  Kris Anderson was spotted in today's Trecini ad in The Press Democrat.  She will be donating….and so will President Cathy!
Misc….
Rich de Lambert wondered if there will be a bocce tournament this fall.  He has been practicing.
Rotarian of the Month:
Rio Ray!  Woohoo!  He is a busy man!  President Cathy is looking for nominations for Rotarian of the year. So please email her your suggestions.
Craft Talk:  Nour and Chad Maxwell Craft Talks:  Nour and Chad Maxwell
Nour was born and raised in Morocco.  she came to the United States on a Fullbright Scholarship to Middlebury Academy in Monterey, CA. That is where she met Chad. Fullbright Scholarship to Middlebury Academy in Monterey, CA. That is where she met Chad.
 Chad was born and raised in South Dakota. He was in Scotland/England when some new friends invited him to California.  He studied at Sonoma State and upon graduation he joined the Peace Corp and went to Ghana and Somalia.  He went back to study at Middlebrook and met Nour.  Nour got a position as a diplomat for Morocco and was deployed to the Netherlands.  They had their first child around this time.  Chad got hired by Niman Ranch and they came back to the United States.  After a bit they moved to South Dakota and Chad was working 2 businesses.  They had their second child.  Then they moved to China and Australia; back to South Dakota and to Sonoma county in 2010…but not for long.
Back to Morocco for 6 years! Chad met a man from Sebastopol that got them involved in an energy and connectivity company so they moved to Senegal.  Finally, they came back to Sonoma County!  wow! What an adventurous life!
Additional Pictures
Governor, District 5130
Kathy Flamson
Attendance Secretary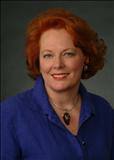 Debi Zaft P.O. Box 505 Santa Rosa, CA 95402
Board of Directors
Club Service I, Membership, Michael Moore
Club Service II, Club Meetings, Casey D'Angelo
Club Service III, Fundraising, Ryan Thomas
Club Service IV, Member Activities, Anne Gospe
Club Service V, Information Technology and Records, Brandon Urich
Community Service I, Member Involvement, Rio Ray
Community Service II, Youth, Andrea Geary
Vocational Service, Carolyn Fassi
International Service, Dan Balfe
DIGITAL EDITION No. 358 May 20, 2020  EDITOR: Kris Anderson PHOTOGRAPHER: Kris Anderson & Richard Lazovick PUBLISHER: Richard Lazovick