Next Meeting is via Zoom – May 13, 2020
Inside The California Cheese and Butter Association
Carrie Scrimshire – Executive Director
Carrie Scrimshire is the executive Director of the California Cheese and Butter Association. Has the current environment affected the dairy industry and can the industry recover?
Today's California Cheese and Butter Association, representing over 70 companies from all over the United States and internationally, has expanded to include all segments of the industry: manufacturing, sales, distribution, retail, and culinary. Carrie will present a inside look into how the industry is handling this pandemic and how it will recover.
–>  Debi will send you the Zoom login link for the 12:00 meeting on Wednesday May 6. Feel free to put your feet up, grab a sandwich, and join the meeting. <–
Thank you all for your patience and always feel free to pass along any suggestions for programs to me, President Cathy.

UPCOMING PROGRAMS
All in-person meetings are currently on hold.  Instead, we will be holding online meetings using Zoom.  Please be on the look out for an email with the link from either Cathy, Debi, or Richard.
Keep checking back.  New Programs coming soon!
UPCOMING SOCIALS
Keep checking back.  New socials coming soon!
USEFUL LINKS
Visit our district at: http://www.rotary5130.org
Check out Rotary International at: http://www.rotary.org
Come see us at: http://rotarymeansbusiness
Opening Ceremonies
Pledge:  Ann Gospe
Reflection:  Everyone was asked to say in one word (okay, maybe 3 words) what they were grateful for during these trying times.
Visiting Rotarians:  Stephan Stubbins from the Rotary Club of Sonoma
Sunshine Report:  All is good!
Announcements:
Giro Bello:  Officially canceled.  Social Distancing is not going to be relaxed enough to hold the ride in June. Ray Giampaoli will notify sponsors and riders.  Julia Parranto asked that her contribution for the Giro Bello be kept for next year.  Cathy Vicini is transferring her sponsorship to the Club's charitable fund. 
Transcendence Theatre:  Stephan Stubbins was here to tell us what online shows are coming up.  There will be a live online event for Mother's Day.  It is free, but they are taking donations!  Also, they will be broadcasting online 4 shows that are compilations from the last 8 years.  Stephan suggests viewing parties!
Social Committee:  Kathy Schwartz has been working with her team to have some fun socials….and then we got Covid-19 quarantined.  BUT!  that is not the end of our socials!  The 3rd Thursday of each month will be an online happy hour/social on Zoom.  5:30 start time.  So, pour that glass of wine, mix up that margarita or pour yourself a cup of coffee and join us!  Details to come…..
Anamaria Morales aka the College Confectionista:  This Mother's Day I have something special in store for you: Strawberries & Cream cheesecake made specially with my mom's homemade strawberry jam!
From  Anamarie: "COVID-19 has impacted us all. Unfortunately, my mother has lost her job due to the pandemic. To make ends meet my mom has started selling her (award winning!!??) strawberry jam this Mother's Day in order to support my superwoman mom I will be selling my Strawberries & Cream cheesecake, topped with homemade whip cream and a drizzle of my mom's famous jam. Each purchase will include a jar of my mother's homemade strawberry delight" ! Taking a limited amount of Mother's Day orders! Want to order? Text/Call Anamaria Morales at: (707) 495-5324 to reserve your cheesecake for this Sunday!Details: Strawberries & Cream cheesecake is 9 inches, $55, and serves 10-12 hunka slices. Includes jar of mother's award-winning homemade strawberry jam ($10 value)
Wanna order just the jam?  Text Laura Morales at: (707) 495-5324
Saturday Lunch Program: Jeff Kolin gave a report on the Rotary Saturday Lunch program for the restaurant industry.  It is going well.  The food is gone quickly.  See him if you want to help.
Go Fund Me: Karen Ball says our Go Fund Me charitable account is live.
Charity.GoFundMe.com/o/en/campaign/covid-19-disaster-relief-fund1
NewGen: NewGen is 10 days away from the YOUnited celebration for Saturday May 16th.  If you did not get an emailed invitation, let Casey D'Angelo or Cathy Vicini know and they will make sure you get one.
Program:
The Power of Relationships Through Rotary
Trustee Chair-elect Ravi Ravindran
Rotary saves lives all over the world thanks to our polio eradication program; sometimes, it takes a personal story to remind us of just how incredible this is. Trustee Chair-elect Ravi Ravindran tells the story of his mother's fight against polio and the role that Rotary played in her survival. He pointed out how important fellowship is and how powerful relationships are through Rotary. It's easy to say no but a challenge to say yes.
https://vimeo.com/showcase/6968893/video/411482220
Additional Pictures
Governor, District 5130
Kathy Flamson
Attendance Secretary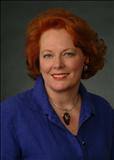 Debi Zaft P.O. Box 505 Santa Rosa, CA 95402
Board of Directors
Club Service I, Membership, Michael Moore
Club Service II, Club Meetings, Casey D'Angelo
Club Service III, Fundraising, Ryan Thomas
Club Service IV, Member Activities, Anne Gospe
Club Service V, Information Technology and Records, Brandon Urich
Community Service I, Member Involvement, Rio Ray
Community Service II, Youth, Andrea Geary
Vocational Service, Carolyn Fassi
International Service, Dan Balfe
DIGITAL EDITION No. 356 May 6, 2020  EDITOR: Kris Anderson PHOTOGRAPHER: Kris Anderson & Richard Lazovick PUBLISHER: Richard Lazovick