Next Meeting is via Zoom – November 18, 2020
Project Amigo
Heather Edwards
Heather Edwards, Development Director for Project Amigo, will join us "from" Cofradía de Suchitlán with a Covid update on this year's scholars, last year's graduates, upcoming cooking classes and Spanish language workshops.

–>  Debi will send you the Zoom login link for the 12:00 meeting. Feel free to put your feet up, grab a sandwich, and join the meeting. <–
UPCOMING PROGRAMS
All in-person meetings are currently on hold.  Instead, we will be holding online meetings using Zoom.  Please be on the look out for an email with the link from either Jeff or Debi.
Wednesday November 25, 2020: (Dark for Thanksgiving)
Wednesday December 2, 2020: TBA
Wednesday December 9, 2020: Doug Johnson, District Governor
Wednesday December 16, 2020: Mike McGuire, State Senate
Wednesday December 23, 2020:  Club Is Dark For Holidays
Keep checking back.  New Programs coming soon!
UPCOMING SOCIALS
Keep checking back.  New socials coming soon!
USEFUL LINKS
Visit our district at: http://www.rotary5130.org
Check out Rotary International at: http://www.rotary.org
Come see us at: http://rotarymeansbusiness
Watch The Meeting:  Did you miss the meeting?  Here is a link to the recording of last week's meeting:
Click here for this weeks recording
Please note it is only available to view until 11/22/20.
Opening Ceremonies
Pledge:  Bill Rousseau
Reflection:  Bill Rousseau with a Veteran's Day quote from Abraham Lincoln (see the picture for the quote)
Visiting Rotarians:  Jackie and Don McMillian, Will Haymaker
Guests:  Ilana Schwartz, Natalie Gospe, Jacob Gospe, Steve Gospe (and wife), Terry Abrams
Rotarian of the Month:
Bill Rousseau!  Bill is at all our hands-on projects with his wife Joan and serves on the Foundation board. He is active in so many areas of our club.  Well deserved!
Poinsettia Sale:
Yes, we will have Poinsettias for sale this year.  Ginny Cannon will take your order.  Pick up will be at her home.  Call and let her know when you are coming, and she'll meet you to give the plants to you.  We cannot have the usual party at Vigil Lights.  Sounds like they are going through some changes.  The flowers will be donated there or to another senior facility.
Hands-On Project:
Rio Ray needs help distributing Thanksgiving dinner to the seniors at Silvercrest Apartments and to people that are part of IHSS.  the delivery date will be Monday, November 23.  E-mail Rio if you can help.  He needs about 15 people.  Rio.Ray@usw.salvationarmy.org
Recognitions:
Carolyn Fassi and Ted Wilmsen are donating money the Rotary Club of Santa Rosa Foundation to the John Brown Fund in honor of Veteran's Day.
Today's Program:  Ann Gospe's Life as a Marine 1987 – 1994
What a fascinating talk from one of our own Rotarians!  I suggest that you ask Debi Zaft to email you a recording of the meeting, if you missed it. (Or, use the link at the top of this bulletin)
She was born in Santa Rosa and raised in Penngrove.  She graduated from Petaluma High School in 1983.  She went to college at USC and graduated in 1987.  She got the travel bug when she spent a semester traveling so after much consideration, she joined the Marines, "The best decision I ever made."  She had 10 weeks of basic training.  Only 40% of the class finished.  She barely finished with a damaged finger and an episode of loss consciousness.  But they did not ask her to leave.  Next was Basic School, Communications Officer Course, Cryptologic Division Officers Course 1987-1988.  She chose this field because it sounded secretive.  She had a colonel that was not fond of women in the Marines that put roadblocks in her way of advancement, but the service men and women that served under her liked and respected her. After an incident with a truck that he made her drive (she was not trained to drive nor should she ever have driven it) he called her Lieutenant Mud
Puppy.  She had 250 Marines under her and only one was a woman.  She regrets being particularly hard on her.  She trained for a marathon and a Master Sargent joined her in the training.  In 1989 she went to Fort Huachuca. AZ to test equipment.  They had to bash the equipment to make sure it could stand up to battle and come up with an operation manual for the LAV-MEWSS; which would end up in Desert Storm.  She and her men/woman did go to Desert Storm, but she lost her command because women at that time were not allowed in battle.  However, she still got to go to Kuwait and Saudia Arabia in support of the war effort.  She did get to visit her troops once.  When in Riyadh she still had to look out for scud missiles.  The sandstorms and burning oil could really make you sick.    Once the war ended, she was back at the National Security Agency at Fort Meade, MD and did military exercises in Japan and Korea from 1991 to 1994.  She ended up leaving the
Marines when it looked like she would never get a regular commission.  The same colonel that gave her grief before was at it again.  She probably could have gotten a regular commission.  She was promoted to major and did not know it because she stopped opening the mail. Ultimately, she decided to go on with life outside of the military.  Troops were being cut, she said "no" to going back.  She stayed in the reserves for another 3 years.
Interesting facts, she got a lot of mail and some of it came from our Rotary Club!  Her picture appeared in The Press Democrat.
(Click on pictures to expand)
Rotary Gratefulness Week
Home Care Assistance Sonoma County is celebrating Rotary Gratefulness Week on Friday, November 20th, with gift bags and snacks in their offices at 170 Farmers Lane, Suite 11 for all their caregivers. This is to thank essential workers during the pandemic, and they are supporting the effort for our local Heroes at HCA Sonoma County.  Contact Peter Holewinski at (707) 843-3851 for additional information.
Additional Pictures:
Governor, District 5130
Doug Johnson
Secretary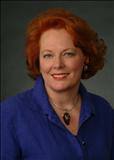 Debi Zaft P.O. Box 505 Santa Rosa, CA 95402
Board of Directors
Club Service I, Membership, Julia Parranto
Club Service II, Club Meetings, Casey D'Angelo
Club Service III, Fundraising, Diane Moresi
Club Service IV, Member Activities, Anne Gospe
Club Service V, Information Technology and Records, Pete Lescure
Community Service I, Member Involvement, Rio Ray
Community Service II, Youth, Andrea Geary
Vocational Service, Carolyn Fassi
International Service, Dan Balfe
DIGITAL EDITION No. 383 November 11, 2020  EDITOR: Kris Anderson PHOTOGRAPHER: Kris Anderson  PUBLISHER: Richard Lazovick