Next Meeting is via Zoom – November 11, 2020
Veteran's Day Program
Ann Gospe
Veteran's Day speaker will be our own Ann Gospe. We all know Ann as an active Rotarian who is on our Board and helps recruit volunteers for hands-on activities. Today, we will have the opportunity to hear her talk about her time in service to our country in the United States Marine Corps – the challenges and rewards, intriguing factoids, and maybe even a few (mostly true) stories from her wartime service during Desert Storm.

–>  Debi will send you the Zoom login link for the 12:00 meeting. Feel free to put your feet up, grab a sandwich, and join the meeting. <–
UPCOMING PROGRAMS
All in-person meetings are currently on hold.  Instead, we will be holding online meetings using Zoom.  Please be on the look out for an email with the link from either Jeff or Debi.
Wednesday November 18, 2020: Project Amigo, Annual Meeting, & Elections
Wednesday November 25, 2020: (Dark for Thanksgiving)
Keep checking back.  New Programs coming soon!
UPCOMING SOCIALS
Keep checking back.  New socials coming soon!
USEFUL LINKS
Visit our district at: http://www.rotary5130.org
Check out Rotary International at: http://www.rotary.org
Come see us at: http://rotarymeansbusiness
Watch The Meeting:  Did you miss the meeting?  Here is a link to the recording of last week's meeting:
Click here for this weeks recording
Please note it is only available to view until 11/15/20.
Opening Ceremonies:
Pledge: 
Matthew Henry
Invocation: 
Matthew Henry, "I am only one, but I am one. I can't do everything, but I can do something. The something I ought to do, I can do. And by the grace of God, I will."  Edward Everett Hale
Guests:
Terry Abrams, Scott Westrope, Emily Baine Michaels
Sunshine Report:
Julia Parranto says thank you for the prayers for her niece and her husband.  They are recovering from covid.  President Jeff had this word of caution about covid.  15 people went to Cabo San Lucas for a vacation. NINE of the 15 got covid.
Paul Harris Recognitions:
President Elect Ray Giampaoli had three awards to give out today.  Steve Baime gave one to his daughter, Emily Baime Michaels.  Cathy Vicini gave one to her granddaughter Ninotchka Vicini.  Terry Abrams gave one to her, and Yale's, son Kim Abrams.
Veteran's Program Update:
No surprising that it is canceled for this year.  However, the local Santa Rosa Rotary Clubs and Kiwanis Clubs are going to be running a full-page ad in The Press Democrat for the purpose of honoring our veterans.  Please drive by the Veterans Building and see the new banner that all clubs bought. It was also suggested since we are not having the luncheon that we could contribute that money to the John Brown fund within our foundation.  Send your checks to Vickie Hardcastle or the Foundation PO Box.
Hands-On Projects:
The Salvation Army has need for delivering meals on December 23rd.  Contact Rio Ray at  Rio.Ray@usw.salvationarmy.org if you can help.  It would for be just a few hours that day.  He also needs help with sorting toys for packaging.  Sadly, Bell Ringing is going to be limited due to covid.  The best locations are in front of the Safeway stores and they are not allowing bell ringers this year. Once again, let him know if you are available.
Today's guest speaker, Deputy Fire Chief Scott Westrope
Scott started out with saying they cover 44 square miles, which includes 180,000 citizens.  They have 3 Bureaus and 10 stations.  In 2019 they had 28,677 calls of which 65% were for medical assistance.
He then spoke of the Tubbs Fire and what they learned.  We have had several other fires since then, smaller and larger, but no fatalities and less structures destroyed/damaged (all you have to do is drive through the areas of the Kincaid or Glass Fires and you can see how they held the line so that fires did not cross Highways 28 and 12.  It is amazing.). Tubbs was the catalyst for improvement.  They have learned that early detection and alerting the community was key.  They have many more cameras and access to remote weather stations.  The tools to alert and communicate are mostly services that citizens must opt in to receive, but most do, and they are alerting their neighbors and friends.  Evacuations are earlier and more orderly.  They have pre-designated evacuation zones.  He spoke of the collaboration they have with Stanford University on cutting edge technology that will benefit Sonoma County and the students at Stanford.  Other things they have incorporated:  hi-low sirens to warn people to get out.  They fly flags in their flag poles and use other signs in areas of weak cellphone service.
After he spoke there was a lot of conversation on "comprehensive vegetation management."   There are no funds available, yet everyone agrees it needs to be done.  The onus is on the property owner; private and public.  They need 5 million just to start the program.
Another question: Did the recent fires burn any areas from previous burns?  Yes, the Glass Fired burned some of the same areas as the Atlas and Nuns Fires.  Too much dead or dying vegetation in those areas.
President Jeff told of the story when he was the new City Manager how the fire fighters asked if he wanted to climb the ladder on the fire truck.  He did and they made sure to swing it around!
Additional Pictures:
(No additional pictures this week)
Governor, District 5130
Doug Johnson
Secretary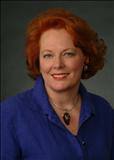 Debi Zaft P.O. Box 505 Santa Rosa, CA 95402
Board of Directors
Club Service I, Membership, Julia Parranto
Club Service II, Club Meetings, Casey D'Angelo
Club Service III, Fundraising, Diane Moresi
Club Service IV, Member Activities, Anne Gospe
Club Service V, Information Technology and Records, Pete Lescure
Community Service I, Member Involvement, Rio Ray
Community Service II, Youth, Andrea Geary
Vocational Service, Carolyn Fassi
International Service, Dan Balfe
DIGITAL EDITION No. 382 November 4, 2020  EDITOR: Kris Anderson PHOTOGRAPHER: Kris Anderson  PUBLISHER: Richard Lazovick