Next meeting
Wednesday November 2, 2022

Family Court Awareness
Sarah Kerlow
November has been declared National Family Court Awareness Month due to a public health crisis we are experiencing here in the United States that primarily affects women and children.  This silent epidemic, the unjust and violent reality of what happens to domestic violence victims and their children AFTER they leave their abuser, has, until recently, been kept in the dark. It has already been acknowledged that domestic violence takes an enormous toll on women and children emotionally, psychologically, physically, and financially.
This is strongly correlated to the CDC-Kaiser-Permanente findings in their ground-breaking ACE study which shows adverse childhood experiences, such as domestic abuse, drastically increase the likelihood of long-term negative health and financial consequences.  ACE's can have lasting, negative effects on health, well-being, and on life opportunities such as education and job potential. These experiences can increase the risks of injury, sexually transmitted infections, maternal and child health problems (including teen pregnancy, pregnancy complications, and fetal death), involvement in sex trafficking, and a wide range of chronic diseases and leading causes of death such as cancer, diabetes, heart disease, and suicide.
Women are encouraged to leave an abusive partner, in order to protect herself and her children. The majority of people believe that once a woman leaves with her children, and is no longer partnered with the abuser, she is safe, and more importantly that her children are safe. Sadly, this is not the case.  According to The Leadership Counsel on Child Abuse and Interpersonal Violence, 58,000 children a year are handed over into the custody of a know abuser by the US family court system. Why is this happening? And more importantly, what can we as a community, and as a nation, do to address this crisis?
PLEASE NOTE: In-Person & Zoom meetings returned!  Please register.
–> Debi Zaft will email you the link for online, once you have paid.  Use this link to pay.  CLICK HERE!
Wednesday November 9: Earthquake Preparedness
Wednesday November 16: (tbd)
Wednesday November 23: Dark for Thanksgiving
Wednesday November 30: 2nd District County
Click here for the current calendar (Subject to updates).
UPCOMING SOCIALS & PROJECTS  
New projects and socials are in the works for November and December.
Keep checking back.  New socials coming soon!
Rotary Announcements
Volunteer Opportunities at The Salvation Army for the Holiday Season: Please see the list of volunteer opportunities near the end of this bulletin.
Veterans Day Reminder – John Brown Memorial Veterans Scholarship (Click here)
May 27 – 31, 2023: The Rotary International Convention will be in Melbourne, Australia. You can sign up now and book you room(s). This will be RI President Jennifer Jones' convention so it should be epic as the first woman RI president.
USEFUL LINKS
Visit our district at: http://www.rotary5130.org
Check out Rotary International at: http://www.rotary.org
Come see us at: http://rotarymeansbusiness
Watch The Meeting:  Did you miss the meeting?  Here is a link to the recording of last week's meeting:
(Click here for recording ) 
Please note it is only available to view until: 11/4/22
Opening Ceremonies
Andrea Geary opened the meeting with the Pledge of Allegiance, the 4-Way Test, and a quote for the day. "Every day, focus on your purpose. Remember why you do what you do. We don't get burned out because of what we do; we get burned out because we forget why we do it."
Visiting Rotarians
President Kris welcomed Barry Silberg back to the club. Though he is a member, he has not been "seen" for some time. We are glad you are back, Barry, and we hope to see a lot more of you now that you are retired.
Rotarians with Guests
Susan Nowacki introduced our guest speaker today, Sheriff-Elect Eddie Ingram.
Odalis Medianero introduced her guest Jaime Rojos from Rojas Winery, who is putting in a membership application.
Sunshine Report
Ginny Cannon reported that everyone was doing well. She welcomed Cathy Vicini, who was Zooming today after her eye incident. Cathy will be recovering for the next few months.
Raffle
Pete Lescure announced that there were only three marbles to select from this week. He asked guest Jaime Rojas to pull the winning number. After a rather lengthy pause, with no one acknowledging that they had the number, Pete decided he better check his own numbers. Winner!! He asked the luckiest raffle Rotarian in the club to draw the marble. Winner! This week, there was no second drawing because Pete had quickly recycled the tickets before the second drawing could take place. Very efficient, Pete! The good news is that President Kris announced there are new "Scratchers" in the bag for the second chance drawing.
World Polio Day
Dan Balfe quizzed the group on the importance of the date of October 24th. Answer: It is World Polio Day. He reminded everyone that it was time for the "out of the pockets, and into the pails" donation toward ending polio. He noted that the Rotary Foundation contributed $3.4 million to Polio Plus to meet the 2-for-1 match by the Gates Foundation. The total donation was $50 million toward ending polio. Dan noted that polio is now in the United States as well as in other countries in the world. Therefore, it is even more vital that we continue our efforts to eradicate polio worldwide.
Announcements
Dr. Casey Carter announced that we would have two bell-ringing opportunities for the Salvation Army in December. Watch for a Sign-up Genius email. The Bulletin will also include other options for volunteering with the Salvation Army during the holiday season.
Mark Burchill hopes to sell the last few 100th anniversary pins. Please see Kris or Mark if you would like one.
The Paul Harris Squares board still has 13 squares. As soon as they fill, we will have the drawing.
The Ken Moulton Leadership institute is November 18 and 19. The deadline to sign up is October 31st. The cost is $150. If you would like more information, please get in touch with President Kris.
The first meeting of the SRJC Rotaract is Friday, October 28th, 2022. Contact Odalis for details if you would like to attend.
The club will not host students for the Nutcracker Ballet performance this year. However, Past President Ray has contacted Jennielynn Holmes, the Senior Director of Shelter and Housing and Homeless for Catholic Charities at Caritas Village, and Chef Paul at Caritas Village to see if there is a project we might assist with this year.
The Rotary Club of Sonoma is doing a clean-up project at Jack London State Park on November 12th, 2022, from 8:30 AM-Noon. If anyone is interested, contact President Kris or Charlie Howard-Gibbon. 06/09
President Kris announced that she had attended the Peace Pole installation and ceremony at Lincoln School. The students were wearing peace hats that they had made and sang a few songs.
​​Amazon Smile & Club Foundation
Please remember that the Rotary Club of Santa Rosa Foundation is registered with AmazonSmile, which means .5% of the cost of eligible purchases comes to the club foundation. So, if you haven't already done so, log into AmazonSmile (https://smile.amazon.com) to create an account and list the Rotary Club of Santa Rosa Foundation as your preferred non-profit.
Recognitions & Obi's Adventures
Mark Burchill and his wife, Mel, recently celebrated the 50th anniversary of their first date in Las Vegas, where they attended what he described as a "nerdy" convention. See photo! He donated $50 to the local Rotary Foundation and $50 to the club.
Program
"Goals for the Sheriff's Department" – Speaker Sheriff-Elect Eddie Ingram
Susan Nowacki gave a brief introduction of Sheriff-Elect Eddie Ingram. His presentation will include his goals for the Sheriff's department when he takes office in January 2023, a brief summary of his background, and what he has in mind for the Sheriff's Office.
Background: Sheriff-Elect Ingram was born in Texas and moved to East Palo Alto at around 1 or 2 years old. His grandmother, aunts, and cousins all lived there. Not long after that move, his mother and aunts moved to Florida to escape the drugs, crime, and gangs in East Palo Alto at the time. His father was no longer part of the family. He and his brother are the only two of eight male cousins who were not killed or ended up in prison. However, his cousins did not leave East Palo Alto. Sheriff-Elect Ingram returned to California from Florida for high school. Following graduation, he attended Eastern Michigan University. He did not like the cold winter and returned to California, where he graduated from Cal State, Hayward. In 1999, he went to work for the San Mateo Sheriff's department. He was a successful Correctional Officer and was promoted to Deputy Sheriff. In 2002, he applied and was accepted into the Sonoma County Sheriff's department three months later. He attributes his move to Sonoma County to pure luck. A San Mateo Sheriff's friend who had joined the Sonoma County department encouraged him to apply. Sheriff-Elect Ingram was then promoted numerous times during his short tenure. He was a Patrol Watch Commander during the Tubbs fire and the Patrol Captain during the Kincaid Fire. Sheriff Essick promoted him to Assistant Sheriff and assigned him to the jail just as COVID hit. Sheriff-Elect Ingram hopes nothing "big" is in store for him in January!
Where we are now:
$209,497,550 budget
663 employees
1,708 arrests
36,000+ 911 called last year
11 minute 12 second response time (Response times much short in most areas, longer at the coast)
1.37 sheriffs per 1,000 residents
11,029 bookings (48% mental health, 38% homeless, which includes overlap of individuals)
Goals:
Public Safety is #1
Improve hiring and diversity, which includes applicants with diversity of thought
Community-based policing, coordinating efforts
Embrace constructive oversight
Improve detention (The average stay is ten years based on new sentencing guidelines.) Providing counseling and treatment options within that population.
Improve mental health response – (Coordinating with other agencies to provide appropriate intervention.)
Maintain excellent disaster response
Discussion:
Sheriff-Elect Ingram allowed time for Q & A, where he answered numerous questions from our community-minded and curious Rotarians.
Please see the photos for additional information.
Click on image to view Sherriff Engram's Slides
Club Job Openings:
Still need a few bulletin writers. Need a person on the board for Vocational Service Recognition
Additional Pictures:
(Click on image to view additional meeting pictures)
Governor, District 5130
Secretary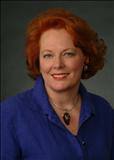 Debi Zaft P.O. Box 505 Santa Rosa, CA 95402
Board of Directors
Kris Anderson – President
Ann Gospe – President Elect
Casey D'Angelo – President Elect Nominee
Ray Giampaoli – Past President
Debi Zaft – Secretary
Karen Ball – Treasurer
Julia Parranto – Club Service- Membership
Andrea Geary – Club Service – Club Meetings
Matthew Henry – Club Service – Fund Raising
Charlie Howard-Gibbon – Club Services – Member Activities
Pete Lescure – Club Service – Records and Outreach
Casey Carter – Member Involvement
Mary Graves Community – Service – Youth
Position open – Vocational Service
Scott Bartley – International Service
Paul Hamilton – Foundation Representative
DIGITAL EDITION No. 477 October 26, 2022  EDITOR: Kris Anderson PHOTOGRAPHER: Kris Anderson & Richard Lazovick PUBLISHER: Richard Lazovick