Next Meeting is via Zoom – November 4, 2020
Santa Rosa Fire Department
Deputy Fire Chief Scott Westrope
The presentation will include brief overview of the Santa Rosa Fire Department (SRFD) and the service the organization provides to the community.  The focus of the presentation will be on the current fire season and how the organization has responded.  The presentation will also focus on how the SRFD and Sonoma County Operational Area have adapted to the 'new normal' of California's fire season, particularly after the lessons learned in 2017.

–>  Debi will send you the Zoom login link for the 12:00 meeting. Feel free to put your feet up, grab a sandwich, and join the meeting. <–
UPCOMING PROGRAMS
All in-person meetings are currently on hold.  Instead, we will be holding online meetings using Zoom.  Please be on the look out for an email with the link from either Jeff or Debi.
Wednesday November 11, 2020: Veteran's Program
Wednesday November 18, 2020: Project Amigo, Annual Meeting, & Elections
Wednesday November 25, 2020: (Dark for Thanksgiving)
Keep checking back.  New Programs coming soon!
UPCOMING SOCIALS
Keep checking back.  New socials coming soon!
USEFUL LINKS
Visit our district at: http://www.rotary5130.org
Check out Rotary International at: http://www.rotary.org
Come see us at: http://rotarymeansbusiness
Watch The Meeting:  Did you miss the meeting?  Here is a link to the recording of last week's meeting:
Click here for this weeks recording
Please note it is only available to view until 11/2/20.
Opening Ceremonies:
Pledge:  Rick Allen
Reflection:  Ann Gospe on growing older since she is now old enough to belong to AARP
Visitors:
Camille, Donica Hopkins, Terry Abrams, Rich de Lambert, Kirstyn Lange
Visiting Rotarians:
Gordon Shurtleff, Will Haymaker
Announcements:
Toastmasters and Rotary have formed a partnership (see last week's bulletin)
Zone institute is coming up November 12-14.  You should have already received emails inviting you to participate.
Recognitions:
Jeff Gospe donated because he bought a new car; a fire-red Jeep Gladiator.  DG Doug Johnson also got a new Acura and Karen Ball confessed to a new car too, a Nissan.  Bill and Joan Rousseau are just back from a vacation to Utah and Santa Barbara….which lead to………..
Rotarian of the Month: 
Bill Rousseau.  Bill is our club's new Rotary Ethic Chairman.
District 5130 Foundation Meeting:
The meeting was held via Zoom last Saturday and the following members won raffle prizes:  Carolyn Fassi a $50.00 gift certificate, Mary Graves a $50.00 gift certificate, Cathy Vicini got 3 bottles of wine (which she is giving to Rotarian of the month, Bill Rousseau)
Franchetti's Raffle:
This was popular and really got the bidding going.  Mary Graves won, and President Jeff Kolin offered the same to the runner up, Julia Parranto.  So, each is paying $200 for a dinner for two at Franchetti's; a 3-course dinner of Italian and German favors.
Guest Speaker:  Keith Woods from the North Coast Builders Exchange
Keith talked about the Tubbs and Paradise fires and the aftermath.   How poorly many people were insured, especially in the Fountaingrove area.  Lost in all the hoopla on the rebuilding of Coffey Park is how many of the occupants were renters.  Over 50% of that subdivision was renters and they often do not have rental insurance.  Rents that were $1500 – $1800 are now $2000 – $2300. Those people are gone from our community.  All our schools report that young families have left the
area; SRJC down 1000, K-12 down 786.  Coffey Park has been successfully rebuilt as the contractors treated the area like a new subdivision.   Fountaingrove will take a lot longer to rebuild.  Many homes were under insured.  While Coffey Park was $250 – $400 per square foot to rebuild, Fountaingrove can be $500- $750 and even $900 a square foot.  Napa has rebuilt faster because they are closer to the workers in the Bay Area.  And, on top of all that contractors in our area are retiring in greater numbers. For years there has been no encouragement to go into the profession.  Keith talked about the North Bay Construction Corp.  They  train high school kids to go into the trades.  There are 6 chapters in the Bay Area.  Mary Graves brought up the Lime Foundation that also trains young men and women to go into the trades.  Commercial builders are slowing down with the economy, they are looking toward the many apartments that are scheduled to be built in our area.  The Sears location in the Santa Rosa Plaza has been considered for housing.  Affordable housing?  There is no such thing.  Where are the builders and cities going to cut costs to make a home affordable?  It just is not going to happen.  Cathy Vicini asked why apartments and not condominiums.  Because just before the 10th year, every condominium developer is sued for construction defects.  It is easier and cheaper to build apartments.
President Jeff ended the meeting with reciting, "What Canoeing Taught Me About Leadership."
Hands-On October Project:
13 Rotarians showed up to bag potatoes, onions and broccoli:  Rick Allen, Casey Carter, Tim Fawcett, Jeff Kolin, Charlie Howard-Gibbon, Bill and Joan Rousseau, Ray Giampaoli Casey D'Angelo, Nona Lucas, Ann and Jacob Gospe, and Kris Anderson.
Additional Pictures:
Governor, District 5130
Doug Johnson
Secretary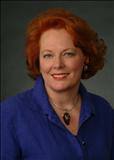 Debi Zaft P.O. Box 505 Santa Rosa, CA 95402
Board of Directors
Club Service I, Membership, Julia Parranto
Club Service II, Club Meetings, Casey D'Angelo
Club Service III, Fundraising, Diane Moresi
Club Service IV, Member Activities, Anne Gospe
Club Service V, Information Technology and Records, Pete Lescure
Community Service I, Member Involvement, Rio Ray
Community Service II, Youth, Andrea Geary
Vocational Service, Carolyn Fassi
International Service, Dan Balfe
DIGITAL EDITION No. 381 October 28, 2020  EDITOR: Kris Anderson PHOTOGRAPHER: Kris Anderson  PUBLISHER: Richard Lazovick