Next Meeting is via Zoom – September 30, 2020
Santa Rosa Fire Department
Deputy Fire Chief Scott Westrope
The presentation will include brief overview of the Santa Rosa Fire Department (SRFD) and the service the organization provides to the community.  The focus of the presentation will be on the current fire season and how the organization has responded.  The presentation will also focus on how the SRFD and Sonoma County Operational Area have adapted to the 'new normal' of California's fire season, particularly after the lessons learned in 2017.

–>  Debi will send you the Zoom login link for the 12:00 meeting. Feel free to put your feet up, grab a sandwich, and join the meeting. <–
UPCOMING PROGRAMS
All in-person meetings are currently on hold.  Instead, we will be holding online meetings using Zoom.  Please be on the look out for an email with the link from either Jeff or Debi.
Wednesday October 7, 2020: NAACP
Wednesday October 14, 2020: Recology
Wednesday October 21, 2020: Sonoma County Winegrowers
Wednesday October 28, 2020: North Coast Builders
Keep checking back.  New Programs coming soon!
UPCOMING SOCIALS
Keep checking back.  New socials coming soon!
USEFUL LINKS
Visit our district at: http://www.rotary5130.org
Check out Rotary International at: http://www.rotary.org
Come see us at: http://rotarymeansbusiness
Watch The Meeting:  Did you miss the meeting?  Here is a link to the recording of last week's meeting:
https://us02web.zoom.us/rec/share/UlpiYLkK6j6xn2R3jVo8B8Rn0svBCFSOhyNiX4Set3XTSU480GH3A5hvl-G07ZgA.oyphfXNlUyihCQlX
Please note it is only available to view until 9/27/20.
Opening Ceremonies:
Pledge: Dan Balfe
Reflection: Julia Parranto with some interesting trivia about equinoxes, like they usually fall on the 22 or 23 of the month  in September.  Rarely do then happen on the 21st or 24th.
Visiting Rotarians:
Len Geraldi, Bob Rogers, and Emery Lesco, Jim Strickland, Susan Nowacki
Sunshine Report:
Everyone seems to be OK, even your newsletter editor
Recognitions:
Cathy Trecini said their winey won a gold at the Harvest Fair Awards, so she donated to the Larry Miyano fund.  Julia Parranto went to Sea Ranch over Labor Day weekend to escape and had a restorative weekend….so she donated to Rotary.  Kris Anderson was caught wearing a cool, Marlon Brando styled leather jacket so she coughed some money too.  Ray Giampaoli spent a weekend with fraternity brothers, so he donated.
This Week's Raffle:
Diane Morsesi donated a ring lamp and Robert Pierce the instructions on how to use it.  This led to some lively bidding and Craig Meltzner was the winning bid. Vickie Hardcastle said she would match the winning bid for good measure even if she does not get a light!
Next Week's Raffle:
Ray Giampaoli is donating a wild game dinner for 10.   It will be auctioned at our October 7 meeting. So, get your friends together and be ready to bid!
Youth Exchange Chair:
Craig Meltzner will be our new chair replacing the irreplaceable Larry Miyano.  Thank you, Craig!
TRF Annual Raffle:
The Annual Raffle for your Rotary Foundation donations. Vickie Hardcastle is accepting donations to The Rotary Foundation in increments of $20.00. You will receive one raffle ticket for each $20.00 donation or 6raffle tickets for a $100.00 donation. You will also get Paul Harris recognition points and the club will match your Paul Harris Points for donations in the range of $100.00 to $300.00. Please send your checks to Vicki Hardcastle, Rotary Raffle at ____________________________________________(home address please).
This Week's Program:  The Rotary Foundation Annual Fund with Len Geraldi, and a Polio Plus Update with Bob Rogers
Len Geraldi is our District 5130 Rotary Foundation Annual Fund Chair. He showed a video of the projects a Canadian District is doing using funds received 3 years after their donating to the TRF Annual Fund. IF was inspirational to see the creativity and diversity of their projects. Len went on to talk about the importance of the TRF Annual Fund calling it the "Engine that Drives Rotary". To maintain the good things Rotary does for communities around the world we need to keep donating to the TRF Annual Fund.
Bob Rogers is our District 5130 PolioPlus Chair, and he recently accepted a parallel position for our Zone 27. Thank you for your service, Bob.
Bob said Polio is a disease that affects mostly children in their legs and diaphragm.  Bob Rogers had polio as a child.  It was a mild case and he recovered quickly.  Then he just forgot about it. Rarely did he ever have to think about it.  Once he joined Rotary Larry Meyers noted that he must have had polio because of his gait.  That got Bob into researching the disease and he was hooked. Just two years ago he arranged a bike ride with 13 others, and they raised $140,000!
Bob gave a talk on the progress of polio eradication.  We are down to just Afghanistan and Pakistan having wild polio virus infections.  The African continent has been declared polio free.  So, we must keep up the fight.  Now you can become a member of The Polio Plus Society by pledging to contribute $100 a year until polio is gone from the world.  They strongly suggest that you sign up on My Rotary for $10.00 a month; set it and forget it.  All donations now through October 23rd will receive double Polio Plus Points.  For every $20.00 that you give will get a raffle ticket.  $100.00 will get you 6 tickets.
Paul Harris Fellows:
The following people have now completed Paul Harris $1000 contributions:  Carolyn Fassi +2, Doug Johnson +2 and +3, Julia Parranto +5, Tony Roehrick +4, and Tasia Henderson got her first Paul Harris with help from Mary Graves (thanks, Mary!). Our Club's TRF Committee Co-Chair, Dan Balfe, had a senior moment and overlooked the Gospe Family. Jeff and Ann combined their giving to get Jeff a Paul Harris +3 recognition pin. Thanks to Gospe Family. We will make the award in our meeting in two weeks.
Asawa Fountain:
President Jeff ended the meeting with a discussion of all the Rotary Clubs of Santa Rosa donating to help reinstall the Ruth Asawa Fountain in Courthouse Square.  We have some funds set aside in reserves for such a project.  The club members voted to do it.  President Jeff, Craig Meltzner, Dan Balfe, Ray Giampaoli, DG Doug Johnson, Diane Moresi, Charlie Howard-Gibbon said they would all put in some personal money to help.  There will be a plaque to let the public know the Rotary Clubs of Santa Rosa helped to pay to restore the fountain. Any others wishing to take advantage of President Jeff Kolin's generosity to match donations up to $1,000.00 can send their checks to our Santa Rosa Rotary Club at P.O. Box 505, Santa Rosa, CA 95402.
Additional Pictures:
Governor, District 5130
Doug Johnson
Secretary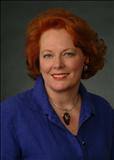 Debi Zaft P.O. Box 505 Santa Rosa, CA 95402
Board of Directors
Club Service I, Membership, Julia Parranto
Club Service II, Club Meetings, Casey D'Angelo
Club Service III, Fundraising, Diane Moresi
Club Service IV, Member Activities, Anne Gospe
Club Service V, Information Technology and Records, Pete Lescure
Community Service I, Member Involvement, Rio Ray
Community Service II, Youth, Andrea Geary
Vocational Service, Carolyn Fassi
International Service, Dan Balfe
DIGITAL EDITION No. 376 September 23 2020  EDITOR: Kris Anderson PHOTOGRAPHER: Kris Anderson  PUBLISHER: Richard Lazovick