Our Program For Wednesday, October 2, 2019
NOTE: This meeting is at Legends at Bennet Valley
Premier Builder And Developer In The North Bay 
Hugh Futrell
Hugh Futrell was educated at the University of California, and a native-born Santa Rosan, Futrell has been working in land-use planning, development and construction, and asset management since 1979.  As a principal, he has managed more than forty-five development projects, including single-family, master communities, market-rate multifamily, lower-income, commercial and midrise mixed use projects, and healthcare facilities.  Hugh Futrell Corporation currently manages approximately 250 residential rental units and 130,000 SF of commercial space for controlled affiliates.
UPCOMING PROGRAMS
Wednesday October 9, 2019: tba
Wednesday October 16, 2019: JC rotary member: on his medical device he created
Wednesday October 23, 2019: Dr Brown SoCo Disaster preparedness
(Details for the above to follow)
UPCOMING SOCIALS
Keep checking back.  New socials coming soon!
USEFUL LINKS
Visit our district at: http://www.rotary5130.org
Check out Rotary International at: http://www.rotary.org
Come see us at: http://rotarymeansbusiness
Opening Ceremonies
Pledge: Ryan Thomas
Reflection: Tim Fawcett listed all the advantages of aging.
Visiting Rotarians
Steve ??? from Sebastopol Sunrise.
Guests
No guests were present today. Layne, Yes there was…but who I dunno know.
Sunshine
Ginny reported that Vicki Hardcastle fell on her morning walk breaking several bones in her wrist and elbow. She will regretfully be out of commission for a while.
Raffle
Matthew Henry announced that there was $35 in the pot.  Ann Gospe says," Oh yeah, my ticket is drawn when there's a "lame" pot."  But blue is her color, so naturally, Ann drew the blue marble and won said "lame" pot.
Kris Tells a Joke
Kris Anderson shared todays joke. It went something like this:
I was visiting my daughter last night when I asked to borrow a newspaper. "Oh Mom! This is the 21st Century.  We don't waste money on newspapers anymore.  Here, use my iPad." I can tell you this…..that fly never knew what hit him!
Announcements
Casey announced his need for volunteers and Pete passed around the volunteer sign up list
Mathew reminded us of the Y golf tournament this Friday. Needs beer pourers for the midday shift
Doug Johnson asked for volunteers for working our Monte Rio rest stop at the Grand Fondo October 5th. Volunteers report by 6am and are usually finished by 11am. If you have not participated in the past, it is lots of fun and the time goes by quickly! Doug said he would then buy beer for everyone, right Doug?
Andrea listed each of the teams from our club who participated in this year's bocce tournament. Two of our teams reached the playoffs.
Dan Balfe asked as cochair of the Rotary Foundation, Dan announced a Foundation Dinner at the Doubletree in Rohnert Park.
He also announced matching funds for Paul Harris donations: a $100 donation gives you matching Paul Harris money for your donation up to $500.
World Polio Day is celebrated on October 24th. World Polio Day was established by Rotary International to commemorate the birth of Jonas Salk, who led the first team to develop a vaccine against poliomyelitis. In the last few weeks, new polio cases have been reported in the Philippines.
President Cathy's announcements
Our meeting October 2nd will be at Legends at Bennett Valley Golf Course with Hugh Futrell as our speaker. Great time to bring a friend. He is THE builder in Santa Rosa of the new downtown hotel and the upcoming apartment buildings.
There was a $5 fine for anyone without their pin today and the money collected went into the Polio bucket on the tables. Be aware it will happen again. We collected over $100!
Yale will be honored November 4th at a reception before the Santa Rosa Symphony at the Green Music Center. The reception will be from 5:30 to 6:30pm.
SPECIAL PRESENTATION  (give 8 medals)
The following Rotarians participated in the European River Cruise and were awarded medals: Kathleen & Bill Archer   Jose & Estella Guillen.  Fred & Jeanne Levin. Don & Jackie McMillan, Julia Parranto & Rose Francis.  Kim Murphy & DeWayne White.   Jack & Eva Atkin, Non-Rotary Friends of Guillen (2).  Non-Rotary Friends of Atkin (6).
In pursuing the check for the river cruise rebate I've learned the check was made out to the District 5130 Fire and Disaster Relief Fund. Apparently that is the way Jackie McMillan set it up and that was advertised in the flyers about the cruise (see attached flyer copy). It's unclear to me if the check has actually been delivered to the District Fund, but if not, it should be imminent. 
The total amount of the check is $6,250, which represents $250 each for 25 cruisers. Of that total 22 cruisers were either from our club or friends of our club members. Three cruisers were from Napa. Therefore the amount contributed as a result of our members is $5,500.
Program
Jeweler Greg Darcy discussed the experience of being an independent jeweler adapting to industry changes. Online sources, Costco and chain jewelers have driven over 15,000 independent jewelers out of business.
Greg discussed ways independent jewelers can compete, with personalized service, personally coming to a busy customer's office, overnight delivery, etc….
Greg said, "I'm in the relationship business. That's what sets quality independent jewelers apart is that personalized service, familiarity and actually getting to know each customer." Greg occasionally will offer a ladies night out with wine and hors d'oeuvres so that women, the experts can help him pick out inventory. It's a fun way to help him with identifying customer trends.
Greg also discussed the technology that now exists in the world of jewelry, including the ability to create hinged rings for people with arthritis in their fingers.
Governor, District 5130
Kathy Flamson
Attendance Secretary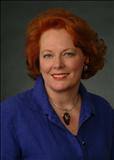 Debi Zaft P.O. Box 505 Santa Rosa, CA 95402
Board of Directors
Club Service I, Membership, Michael Moore
Club Service II, Club Meetings, Holly Garretson
Club Service III, Fundraising, Ryan Thomas
Club Service IV, Member Activities, Anne Gospe
Club Service V, Information Technology and Records, Brandon Urich
Community Service I, Member Involvement, Rio Ray
Community Service II, Youth, Andrea Geary
Vocational Service, Carolyn Fassi
International Service, Dan Balfe
DIGITAL EDITION No. 334 September 25, 2019  EDITOR: Layne Bowen PHOTOGRAPHER: Nicole Le PUBLISHER: Richard Lazovick