Next meeting
Wednesday September 14, 2022
DG Jennifer Strong
My dear Santa Rosa Rotarians, I am SO excited to be visiting your club next week!   Thank you for welcoming me in and allowing me the time to come see you.
My visits are going to be a bit different than the traditional Governor's visit and, if it all works out like I see it in my head, it will be an inspiring time for us to come together and Re-Imagine the possibilities of Rotary!  Maybe even a good meeting to invite a guest or prospective member to….
So just what does that look like you're wondering?  Well, we're going to dust off those Rotarian superhero capes we all have and remember WHY we are Rotarians.   We're also going to pull up a couple of barstools and a special member of your club and I are going to share a Rotary Moment story or two.   And maybe, just maybe, have some fun as well!   I'll be bringing with me a basket of cool stuff donated by Healdsburg Sunrise Rotary that your resident club auctioneer is going to help me re-home to the highest bidder.  Those funds plus a dollar for dollar points match from me will go to that person's Paul Harris account.
Again, I look forward to spending time with all you and am privileged to be with you on this journey as we Imagine Rotary.  See you soon!
PLEASE NOTE: In-Person & Zoom meetings returned!  Please register.
–> Debi Zaft will email you the link for online, once you have paid.  Use this link to pay.  CLICK HERE!
Wednesday September 21: Farm To Pantry
Wednesday September 28: Our Inbound Rotary Exchange Students
Wednesday October 5: Sonoma County Fairgrounds and Event Center
Wednesday October 12: Author Jeane Sloan – Her WWII Historical Novel
Click here for the current calendar (Subject to updates).
UPCOMING SOCIALS & PROJECTS  
Redwood Empire Food Bank
The next workday at the Redwood Empire Food Bank will be
Wednesday September 14, 5:00 to 7:00pm
Celebrating the life of
       Larry Miyano
Sunday October 9, 2022, 2pm
(Click image below for details)
Keep checking back.  New socials coming soon!
USEFUL LINKS
Visit our district at: http://www.rotary5130.org
Check out Rotary International at: http://www.rotary.org
Come see us at: http://rotarymeansbusiness
Watch The Meeting:  Did you miss the meeting?  Here is a link to the recording of last week's meeting:
(Click here for recording ) 
Please note it is only available to view until: 9/18/22
Opening Ceremonies:
President Kris greeted us all and Dan Balfe led us in the reciting of the Pledge of Allegiance and the Four-Way Test. His Refection: "You only live once. But if you do it right, once is enough."
Guests:
Police Chief John Cregan and Fireman/Paramedic Chris Mattheis (our guest speakers) and John Gurrola who was a guest of missing-in-action Ray Giampaoli
Sunshine Report:
Robert Pierce is our latest member with Covid
Raffles:
We had 8 marbles in the pot today with about $30.00 in the pot. Ted Wilmsen had the right ticket and….. he won! Casey Carter was the second chance winner, and she chose a Scratcher.
Announcements:
Karen Ball is looking for Rotarians to be on her bocce ball team for next season
Pepperwood Preserve has a workday this Saturday from 9:00 to noon
Carolyn Fassi dropped by to talk about planning for the Public Service Awards
Our Youth Exchange student, Will, is now on the football team as a kicker at Maria Carillo High School. He was 3 for 3 last Friday night.
Sam McMillan has flyers for the Youth Ag & Leadership BBQ Dinner for Saturday, September 24 from 3:30 to 7:30pm. Tickets are $65.00
The Rotary Club of Rancho Cotati is having a fundraiser for Ukraine called "Rock Your Socks Off" on Saturday, September 17. The band is the "B Sharp Blues Band." A no host bar and appetizers. Tickets are $80.00 for a couple, $45.00 for singles. It will be at the Burton Avenue Recreational Center, 7421 Burton Ave, Rohnert Park. There will be a karaoke contest with prizes.
October 2 is Larry Miyano's memorial at Sally Tomatoes
October 8 is the Foundation South BBQ, details to follow
October 15 is our meat auction and social
October 16 is former District Governor Bruce Campbell's memorial at Sally Tomatoes
The club is looking to go to Project Amigo February 5-12. That week's activities will be literature and culture. There will also be a trip out to the beach. The cost to go is $1200 per adult, children ages 11 to 17 are half price and the 10 and younger are free. They require a $300.00 deposit. Transportation costs will be determined. We can fly to Guadalajara and take a 2.5-hour bus ride or fly to San Diego, take a shuttle to Tijuana and another flight to Colima.
Craig Meltzner says that he and Elaine have taken Chiara contra dancing in Sebastopol ad hiking out at Point Arena.
September Birthdays:
Odalis Medianero was here, and Carolyn Fassi was on Zoom, but also having birthdays this month: Doug Chase, Cecil Humes and Ryan Thomas
Recognitions:
Jeff Gospe called out Casey Carter for her appearance in North Bay Biz Magazine!
This week's program:  the new inRESPONSE program
This is the new crisis response team that is now serving the residents of Santa Rosa. The inRESPONSE Mental Health Support Team responds to calls for service with a mental health approach. The team includes a licensed health clinician, a paramedic, and a homeless outreach specialist, all supported by bilingual, wrap-around support service providers. They are available seven days a week from noon to 10:00pm. They will add more hours in the future with the intent to be 24 hours.
They researched programs that exist in Eugene, OR, Dallas, TX and Denver, CO, taking the best of those programs for Santa Rosa. They hope to divert 5000 calls a
year from the police or fire departments. They came up with the green logo as the colors red and blue connotes distress to some people. They have enough funds in the bank to support for 3 years. Measure O is ending and will be replace with Measure H on the ballot for November 2022. There is interest to go countywide. An example of a call they can go to is a suicidal man. However, if a person is suicidal with a gun, that must go to the police. Their priorities are mental health, substance abuse and the homeless. A question was asked, "How will you measure success?" The answer will be in the data. Call (707) 575-HELP (4357) if the situation is escalating, but no one has physically harmed or tried to harm anyone during the incident. Examples: threatened suicide, severely depressed. Verbally threatening someone, throwing objects, or hitting furniture or walls, threatening to run away, could be a danger to themselves or others.
No Program Slides This week
NEW – Obie's Adventures
Obie was resting this past week.
Club Job Openings:
Still need a few bulletin writers. Need a person on the board for Vocational Service Recognition
Additional Pictures:
(Click on image to view additional meeting pictures)
Governor, District 5130
Secretary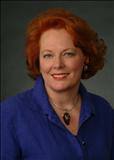 Debi Zaft P.O. Box 505 Santa Rosa, CA 95402
Board of Directors
Kris Anderson – President
Ann Gospe – President Elect
Casey D'Angelo – President Elect Nominee
Ray Giampaoli – Past President
Debi Zaft – Secretary
Karen Ball – Treasurer
Julia Parranto – Club Service- Membership
Andrea Geary – Club Service – Club Meetings
Matthew Henry – Club Service – Fund Raising
Charlie Howard-Gibbons – Club Services – Member Activities
Pete Lescure – Club Service – Records and Outreach
Casey Carter – Member Involvement
Mary Graves Community – Service – Youth
Position open – Vocational Service
Scott Bartley – International Service
Paul Hamilton – Foundation Representative
DIGITAL EDITION No. 471 September 7, 2022  EDITOR: Kris Anderson PHOTOGRAPHER: Jeff Gospe PUBLISHER: Richard Lazovick