Next Meeting is via Zoom


Wednesday April 21, 2021
Earth Day Rotary Actions
Katrina Zavalney
Celebrating Environmental Sustainability with Rotary Clubs District-Wide
Our presenter will be Katrina Zavalney, from the Santa Rosa East Rotary Club. She is also a member of ESRAG (Environmental Sustainability Rotary Action Group).
Rotary Foundation has announced a 7th Area of Focus, Protecting the Environment. Many of us here in the 5130 District have joined an ESRAG working group on this topic, and are planning a district-wide Earth Day (April 22nd)  platform for clubs in the District to easily engage in a community service activity on the environment as a way to immediately engage. There are longer-term strategies for protecting the environment in development as well, and would love to have you involved!  We will discuss both and more in our presentation.
The Earth Day activities are designed to help kids get their hands dirty by connecting them with soil to grow gardens. We encourage working with Interactors, Rotoractos, Schools, Youth organizations and other clubs to help get kids involved.   We have District Leadership support on this and hope to continue that into the future. We will be providing Educational Webinars on topics like: what to plant for pollinators, native plants, soil building.
–>  Debi will send you the Zoom login link for the 12:00 meeting. Feel free to put your feet up, grab a sandwich, and join the meeting. <–
All in-person meetings are currently on hold.  Instead, we will be holding online meetings using Zoom.  Please be on the look out for an email with the link from either Jeff or Debi.
Wednesday April 28: COVID in Sonoma County
Wednesday May 5: World Community Service
Wednesday May 12: High School Recognition Program
Wednesday May 19: Fire Forward
Wednesday May 26: Toastmasters and Rotary Alliance 
Keep checking back.  New Programs coming soon!
UPCOMING SOCIALS
Keep checking back.  New socials coming soon!
USEFUL LINKS
Visit our district at: http://www.rotary5130.org
Check out Rotary International at: http://www.rotary.org
Come see us at: http://rotarymeansbusiness
Watch The Meeting:  Did you miss the meeting?  Here is a link to the recording of last week's meeting:
Click Here
Please note it is only available to view until  (4/25/21)
Opening Ceremonies
Pledge & Reflection:
Diane Moresi led us in the Pledge of Allegiance and today's reflection. I did not get her quote, but I found something else:
Just for today, I will let go of anger.
Just for today, I will let go of worry.
Just for today, I will give thanks for my many blessings.
Just for today, I will do my work honestly.
Just for today, I will be kind to my neighbor and every living thing.
You would be amazed at the things you can do, just for today.
Visiting Rotarians:
Jackie McMillan
Guests:
Dan Schurman
Sunshine Report:
Mark Burchill just had surgery and is home healing.
Paul Harris Fellowship Awards:
Tony Roehrick just completed his 6th for his granddaughter Indigo Gonzales.
Sam McMillan completed on for Mary Ann Miller who has been part of their family for a very long time. She was Rita's maid of honor for their wedding.
She is continually active with emergency foster care for newborns. She just got done working a shift at the food bank!
Doug Chase finished his first and won a second in the last Polio Plus Square Raffle.
Tim Fawcett completed a Paul Harris for Casey Carter for all that she has done for him since his accident.
Paul Harris Society Members:
To be part of the Paul Harris Society, you must commit to donating $1000 a year to the Rotary International. You can sign up for Rotary Direct at $83.33 a month to do it monthly.
Jeff Kolin, Julia Parranto, Tony Roehrick, Ray Giampaoli, Dan Balfe, and Carolyn Fassi all have made this commitment.
Announcements:
Tim and Leigh Ann Delaney are moving to Idaho the first week in May. We are sorry to see them go but know that a Rotary club in that area is getting a great member! Tim is bringing his new plane up there and told us the story of buying a hanger for his new plane. It appears that there is a shortage of hangers. One person had an unheated hanger with no bathroom. The gentleman pointed out a tree. He has found a hanger that is heated and has a full bathroom with a shower. The other problem is the distance between charging stations for his Tesla. He figures if he drives 50 mph then he can solve that problem until more charging stations are installed. No problems around town. A lot of Californians are moving to this area, west of Boise called Treasure Valley.
Rotarian of the Month:  Doug Chase
Doug may have just completed his first 2 Paul Harris Fellowships, but he has contributed much to our local foundation. His and Robbie Chase's families have set up a scholarship in Robbie's memory. Doug has been putting a lot of work into the Foundation with doing the work on a brochure to approach major donors. He has worked on the Foundation website. He created an informative video for us. He is the Foundation's marketing expert.
District Assembly:
You all have gotten email information for attending the virtual District Assembly. It is Friday evening and half day on Saturday. It is free! It is two hours on Friday from 5:45 to 7:45 with a lot of great speakers. On Saturday it goes from 8:45 to 2:00 with a one-hour break for lunch. You should have gotten an email from District Governor Elect Dustin Littlefield. This a must attend event if you are in Rotary leadership or want to be in leadership. It is just an excellent way to learn a little bit more about, "What is Rotary?"
This Week's Guest Speaker, Dan Schurman,
Community Health Investment Manager
All hospitals must do something to benefit the community.  It is not something new.  It is something hospitals have always done.  Provident Community Health is committed to investing 2.5% to the community of net service revenue.  They must do an assessment every year for community health needs.  20% of a person's health and wellbeing is related to their access to care.  Access to that care is what they do.
Additional Pictures:
Governor, District 5130
Doug Johnson
Secretary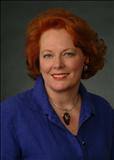 Debi Zaft P.O. Box 505 Santa Rosa, CA 95402
Board of Directors
Club Service I, Membership, Julia Parranto
Club Service II, Club Meetings, Casey D'Angelo
Club Service III, Fundraising, Diane Moresi
Club Service IV, Member Activities, Anne Gospe
Club Service V, Information Technology and Records, Pete Lescure
Community Service I, Member Involvement, Rio Ray
Community Service II, Youth, Andrea Geary
Vocational Service, Carolyn Fassi
International Service, Dan Balfe
DIGITAL EDITION No. 403 April 14, 2021  EDITOR: Kris Anderson PHOTOGRAPHER: Kris Anderson PUBLISHER: Richard Lazovick