Next Meeting is via Zoom – April 22, 2020

There's More To Life Than Being Happy
Emily Esfahani
The Club meeting will have a wonderful TED presentation by Emily Esfahani as she points out the difference between being happy and having meaning.
Our culture is obsessed with happiness, but what if there's a more fulfilling path? Happiness comes and goes, says writer Emily Esfahani Smith, but having meaning in life — serving something beyond yourself and developing the best within you — gives you something to hold onto. Learn more about the difference between being happy and having meaning as Smith offers four pillars of a meaningful life.
 https://www.ted.com/talks/emily_esfahani_smith_there_s_more_to_life_than_being_happy
–>  Debi will send you the Zoom log in link for the 12:00 meeting on Wednesday April 22. Feel free to put your feet up, grab a sandwich, and join the meeting. <–
Thank you all for your patience and always feel free to pass along any suggestions for programs to me, President Cathy.

UPCOMING PROGRAMS
All in-person meetings are currently on hold.  Instead, we will be holding online meetings using Zoom.  Please be on the look out for an email with the link from either Cathy, Debi, or Richard.
Keep checking back.  New Programs coming soon!
UPCOMING SOCIALS
Keep checking back.  New socials coming soon!
USEFUL LINKS
Visit our district at: http://www.rotary5130.org
Check out Rotary International at: http://www.rotary.org
Come see us at: http://rotarymeansbusiness
Opening Ceremonies:
Pledge:  Jeff Kolin
Reflection:  President Cathy took a moment to ask us all to say a little prayer for Debi Zaft and Casey Carter for the personal losses of family members this week (see sunshine report).
Visiting Rotarians:
Don and Jackie McMillan popped in from their Virginia home!  So nice to see them!
Sunshine Report:
Ginny announced the passing of Debi Zaft's brother of a sudden heart attack and Casey Carter's mom from age related issues.  Our hearts go out to them and wish them peace.
Announcements:
— The fund raising has begun!  Rotary on the local and district level are looking to help raise money to support the community through Coronavirus problems in our community.  Donations are now being accepted.   You can make your checks out to the Rotary Foundation and send them to the PO box.  Here is what was in last week's bulletin:
— The Board of Directors authorized the establishment of a "Go Fund Me" site for COVID-19 assistance donations.  The Rotary Club of Santa Rosa Foundation will also accept donations for the COVID-19 assistance fund and provide documentation for taxes.  Specifics on how to donate will be published in the next club newsletter and sent to all club members via email.
— Since we are no longer paying for our lunches at the Flamingo as part of our weekly club meetings, we are saving $22 a week.   If we have no in person meetings for 10 weeks this could mean a donation for the COVID Assistance fund of $200 or if the club does not meet in person for 15 weeks this could mean a donation of $300.
— We would like every Rotarian to contribute to the fund based on their own financial capacity during these extraordinary times.
— The Club has designated $500 in recently made available District funds to go to the "Lunch is on Us" Program for Feeding those who Fed Us.  The program was initiated by the Santa Rosa West and East Clubs and is now supported by all the Santa Rosa Rotary Clubs!
— President Elect Jeff has added his donation of $200 to the "Lunch is on Us" program and is also contributing an additional $200 to the club COVID-19 Assistance fund.
— A committee will be formed to select the beneficiaries of the funds raised. Recommendations will be brought back to the club for approval.   Beneficiaries may be limited to 501c3 organizations.
— Any Rotarian needing assistance during these challenging times should reach out to President Cathy Vicini or President Elect Jeff Kolin or Sunshine Committee Chair Ginny Cannon and we will do our best to respond.
— Our exchange student has finally gotten the OK to go home to Thailand. 
Giro Bello:
At this point the Giro Bello is still on for June 27th.  The committee will make their decision by May 27th if the event should be postponed or canceled.
Hands on Project:
Rio Ray (Salvation Army) needs help delivering meals to people. Every day between 10:45 AM and 1PM they send out volunteer drivers in teams of 2 people to deliver their meals to folks who are in need.
They need more volunteers, and Rio has asked if our Rotary Club can put together a list of willing drivers/deliverers.  Please contact the Salvation Army if you can help.
Veteran's Committee:
As you probably know, the Veteran's Committee is essentially a sub-committee of the both the Santa Rosa Rotary and Kiwanis Clubs.   The Rotary Club of Santa Rosa has been one of the major supporters of this tribute to the veterans of Sonoma County.  Over the years, the Veteran's Committee has built up a modest surplus of funds.  Due to the current situation that Sonoma County finds itself in, the Veterans Committee has decided to release about 30% of its surplus.  A donation in the amount of $5,000 has been made to the Redwood Empire Food Bank.  The decision to support the Food Bank was made because of assurances that many of the folks serviced are veterans.  The donation was made in the name of the Santa Rosa Rotary-Kiwanis Veteran's Committee.  I want to thank each and every one of you for your past support that made this donation possible.
Rotarian of the Month:
That is Matthew Henry!  Matthew gave us an update on what is going on at the YMCA.  They applied and got funds from the Payroll Protection Program and are good through June.  They are offering online classes for free!
Today's Program:
Today's program was the Ted Talk with Bill and Melinda Gates about their decision to give away their money.  If you missed it, or want to see it again, click HERE.
NOTE: For a replay of today's entire meeting, please email Debi Zaft.
Special Message From: 
Kathy Flamson, District Governor 2019-2020, RI District 5130 (please see the following):
Rotary – The Global Impact Group
In the past month, we have seen the COVID-19 pandemic push our healthcare system to its furthest limits. What if there was a way to help our healthcare workers, from the safety of our homes, to make a real difference in fighting this virus?
In the last three weeks, a nonprofit founded by Rotary members, The Global Impact Group, has been instrumental in an effort to roll out a citizen volunteer opportunity called Volunteer Surge. This Group was co-founded by Rotary members in Districts 5160 and 6900, and clubs throughout the country are joining in this effort.
I urge you to click HERE to go onto the TGIG website and learn more. You'll see that this is an immediate opportunity for us to help our communities, as well as the nation, in the fight against COVID-19!
Click HERE to watch a video of the presentation of this inspirational effort, given to a large group of district governors. It will answer a lot of your questions.
Tomorrow, I will send an email to all Rotary Members in our district. You know, as well as I, that one email won't produce the level of participation that we need. Please follow up with your members. Encourage them to check out the TGIG.org website and look at their FAQ (Frequently Asked Questions). Encourage them to ask questions. Encourage them to sign up, and most importantly, encourage them to share this opportunity with friends and family. This chance to serve is NOT limited to Rotary Members!
I want to stress that the success of this program will be driven by the immediate participation of our clubs and members.
Important tasks for you to do, this week.
Review the website www.tgig.org before your next online meeting. Put a discussion of this initiative on your meeting agenda. Give your members an opportunity to hear from each other, so that all will understand the need, and the opportunity to help.

At your next club meeting, show the video on the origins and goals of this incredible program.
Finally, thank you, from the bottom of my heart. I appreciate your help with this. The rest of the country is watching, and we hold the success of this program in our hands.
Sincerely,
Kathy Flamson
 District Governor 2019-2020
 RI District 5130
Additional Pictures
Governor, District 5130
Kathy Flamson
Attendance Secretary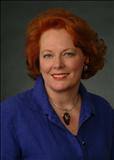 Debi Zaft P.O. Box 505 Santa Rosa, CA 95402
Board of Directors
Club Service I, Membership, Michael Moore
Club Service II, Club Meetings, Casey D'Angelo
Club Service III, Fundraising, Ryan Thomas
Club Service IV, Member Activities, Anne Gospe
Club Service V, Information Technology and Records, Brandon Urich
Community Service I, Member Involvement, Rio Ray
Community Service II, Youth, Andrea Geary
Vocational Service, Carolyn Fassi
International Service, Dan Balfe
DIGITAL EDITION No. 353 April 8, 2020  EDITOR: Kris Anderson PHOTOGRAPHER: Richard Lazovick PUBLISHER: Richard Lazovick