Next meeting
Wednesday, May 4, 2022
Tech Talk and Nuclear Fusion
Mike Duffy
Tech Talk and Nuclear Fusion. Unlike nuclear fission, which breaks atoms apart, nuclear fusion combines atoms using incredible heat and pressure to produce energy. It is true solar power. And best of all, there's no long-lived radioactive waste like the spent fuel of a fission power plant, nor the possibility of a meltdown like Chernoble or Fukushima. Our challenge is that nuclear fusion has proved elusive.
PLEASE NOTE: In-Person & Zoom meetings returned!  Please register.
–> Debi Zaft will email you the link for online, once you have paid.  Use this link to pay.  CLICK HERE!
Wednesday May 11: Rotary Student Awards
Wednesday May 18: Rethinking logging in the Mendocino Preservation Forest
Wednesday May 25: An African Program
Click here for the current calendar (Subject to updates).
UPCOMING SOCIALS & PROJECTS  
(none at this time)
Keep checking back.  New socials coming soon!
USEFUL LINKS
Visit our district at: http://www.rotary5130.org
Check out Rotary International at: http://www.rotary.org
Come see us at: http://rotarymeansbusiness
Watch The Meeting:  Did you miss the meeting?  Here is a link to the recording of last week's meeting:
(Click here for recording)
Please note it is only available to view until: 5/8/22
Opening Ceremonies:
President Ray greeted us followed by Dan Balfe who led us in the reciting of the Pledge of Allegiance and Four-Way Test. His Reflection was a quote from Ted Hughes, the husband of renown writer Sylvia Plath. His words here remind us that taking risks is an essential part of living. With every chance we take, we make ourselves vulnerable to failure and hurt. But at the end of the day, we are more likely to regret a life lived too cautiously to be enjoyed fully. "The only thing people regret is that they didn't live boldly enough, that they didn't invest enough heart, didn't love enough."
Visitors:
Dennis Ball, Manny Baldenegro
Raffle:
Since Sabra Locke won last week, for the second time, we started over with 10 marbles per Pete Lescure. No winner today!
New Blue Badge:
Scott Bartley traded his red badge for a blue badge at long last! Scott is a former member of Santa Rosa West Club and at one time was their president. We are so fortunate to have him in our club.
Sunshine Report:
Not so sunny today. Dan Schell who has been a member of our club since 2000 has recently passed away. Dan will be forever remembered for his stories, jokes and singing. He also entertained us with his exploits in Libya many years ago when installing water equipment.
Bev Owen, wife of Norm Owen, is home recuperating from gallbladder surgery. Norm, not to be outdone had a fall and conked his head pretty good! A couple of stitches and he was done.
Announcements:
Giro Bello:  Karen Ball sent around a clipboard with a list of all the jobs that need to be done for the Giro Bello. Ann Gospe also reminded that she is looking for more sponsorships. All she asks is that we find one bronze sponsor per member. As a side note, we are up to 198 riders. Time to promote a bit more!
Ukraine: Ann Gospe is helping Dan Lambert from the East/West Club sell Ukraine pins. You have your choice of just the Ukrainian flag or a combination American/Ukranian flag. Pins are $5.00 each.
WCS Raffle: We are down to only one square remaining on the World Community Service Pool. Besides the grand prize of a new $1000 Paul Harris award, there is two bottles of wine.
District Grant: Ann Gospe says that in partnership with Healdsburg and East/West Club they are applying for a $50,000 grant for Ukraine. Jose Guillen is the point person in this effort.
District Conference: It will be May 19 – 22 at the River Lodge in Fortuna. President Ray is going as well as Ann Gospe and Kris Anderson. The theme is Rockabilly! Guest speakers thus far are Jamie Carrol, Dr. Jason Meriwether, and Sanford Smith. For more information go to www.dgdgl5130@gmail.com/
Recognitions:
President Ray just got back from a turkey hunting trip is Sedalia, Missouri. He was hosted by a member of the Sedalia Rotary Club and visited their meeting and attended their 100th anniversary party. Ray donated two bottles of the Pinot for Polio which generated $700 in their live auction at the event. President Ray did get an Eastern Turkey, so he donated $100.00 to the club budget.
Peter Holewinski was back at the meeting today. He has been attending on Zoom because he was starting up his new business, Citywide Solutions. The company specializes in commercial security, video surveillance, Intrusion detection, gate automation and parking revenue control. He donated $100.
Craig Meltzner announced that his daughter is pregnant and will deliver in September. For that and in honor of Dan Schell's prose and Cathy Vicini's dog, Knox, he is donating $180 to the club.
Today's Program: The Water Filter Project for Colonia Magistero
With the help of Jeff Gospe's pictures, President Ray told us about the trip last month to Puerto Vallarta. Eleven people went on this trip; six Rotarians and five "Rotarians in the making." On the first full day in Puerto Vallarta, we attended Puerto Vallarta Sur weekly meeting which coincided with their District Governor's visit. The club highlighted a project much like our Project Amigo and Dr. Paco was there to talk about how they started helping him pay for school when he was just a child and was still helping him with medical school. He is now a doctor and is furthering his training to be a neurosurgeon.
After their breakfast meeting we went up to see their project, Volcanoes Community Center. This is a school that is open for two sessions a day for kids to further their education. We got to visit some of the classrooms and teachers. The building was being renovated as the bathrooms were destroyed by vandals during the pandemic. One of the teachers was formerly a student at the Center. She attended school for one year in the United States and is married to a US citizen. The kids were so charming! The next day went to Montero's Market to work on the 300 water buckets. Some drilled the holes for the spigots, some on the packaged Sawyer Water Filters, and the rest on putting on three different labels for each bucket. It did not take long to do.
The following day we went up to Colonia Magistero for distribution. We got there an hour early to unload the supplies and set up. At 10:00 the men, women and children started to show up. There was a steady stream of people until about 3:00. As the people came in, they filled out a registration form with the help of Spanish speaking volunteers. They were given each a bucket, the water filter and shown how they worked and the proper maintenance of the filter. Finally, their picture was taken with their bucket, showing the bucket number. It is important to document everything for the Mexican government since there is a fair amount of corruption! Even Jonathan, our driver, helped. The people were told of benefits of clean water. For example, diabetes is a big problem in Mexico. Everyone drinks sodas and juice because the water is so bad. This leads to diabetes and heart disease. This was such an important event that the mayor of Puerto Vallarta's wife and daughter came to visit. The Rotary Club of Puerto Vallarta Sur has been doing this project for 10 years. It should be noted that Sawyer Water Filters are distributed throughout the world for water projects for the last 14 years.
Puerto Vallarta Slideshow
Click on image to see all the slides:
Additional Pictures
.Click on image for additional pictures
Governor, District 5130
Dustin Littlefield
Secretary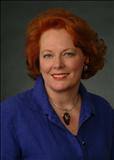 Debi Zaft P.O. Box 505 Santa Rosa, CA 95402
Board of Directors
President Elect, Kris Anderson
Club Service I, Membership, Julia Parranto
Club Service II, Club Meetings, Casey D'Angelo
Club Service III, Fundraising, Diane Moresi
Club Service IV, Member Activities, Anne Gospe
Club Service V, Information Technology and Records, Pete Lescure
Club Director, Casey Carter
Community Service I, Member Involvement, Rio Ray
Community Service II, Youth, Andrea Geary
Vocational Service, Carolyn Fassi
International Service, Dan Balfe
DIGITAL EDITION No. 454 April 27, 2022  EDITOR: Kris Anderson PHOTOGRAPHER: Jeff Gospe PUBLISHER: Richard Lazovick