Next meeting
Wednesday, April 12, 2023

Wednesday April 19: History Of Our Rotary Club
Wednesday April  26: Constitution of the United States
Wednesday May 3: Santa Rosa Foundation Scholarship Recipients
Wednesday May 10: Story Of Survival And Resilience Hiding From The Nazi's
Click here for the current calendar (Subject to updates).
UPCOMING SOCIALS & PROJECTS & EVENTS  
Redwood Empire Food Bank – 2nd Wednesday of the month.  The next one is April 12th
5 PM – 7 PM
Happy Hour Social, Thursday, April 13th, 4:00pm, @ the Iron and Vine in Bennett Valley – The bar and restaurant in the Bennett Valley golf course.
Giro Bello – June 24, 2023 – Register @ GiroBello.com.  Check out the new jersey's.
New socials, projects, & events coming soon!
Rotary Announcements
May 27 – 31, 2023: The Rotary International Convention will be in Melbourne, Australia. You can sign up now and book you room(s). This will be RI President Jennifer Jones' convention so it should be epic as the first woman RI president.
"Welcome to the Rotary Club of Santa Rosa where we imagine a world that deserves our best, where we get up each day knowing that we can make a difference."
Opening
Bill Hatcher conducted the opening with the Pledge of Allegiance, the 4-Way Test, and a reflection on leadership in honor of Past Presidents' Day. He shared the following quotes
On leadership: 1) Management is doing things right, leadership is doing the right thing, 2) Leadership has been defined as being able to hide your panic from others, 3) 90% of leadership is the ability to communicate what people want, 4) The problem with being a leader is never being sure if you are being followed or being chased, 5) People who enjoy meetings should not be in charge of anything.
Visiting Rotarians
The following visiting Rotarians from the Rotary Club of Santa Rosa were present: Chuck Bartley, 1967-68; Rich DeLambert, 1987-88; Steve Olsen, 1994-95; Jeanne Levin, 1998-99; Barbara Beedon, 2003-04; Les Crawford, 2005-06; Debi Zaft, 2006-07; Fred Levin, 2009-10; Marnie Goldschlag, 2011-12; Peggy Soberanis, 2013-14; Mark Burchill, 2014-15; Doug Johnson, 2015-16; Julia Parranto, 2017-18; Cathy Vicini, 2018-19; Jeff Kolin, 2020-2021; Ray Giampaoli, 2021-22.
Visiting Rotarians who were past presidents of other clubs were as follows: Doug Landin, Rotary Club of Orinda, 1987-88; Scott Bartley, Rotary Club of Santa Rosa West, 1994-95; Steve Marburger, 1999-2000, Rotary Club of Del Sur; Charles Howard-Gibbon, 2003-04, Rotary Club of East Oakland; Susan Nowacki, Rotary Club of Santa Rosa West, 2009-10; Mary Graves, 2009-10, Rotary Club of Rancho Cotati; Dan Balfe, Rotary Club of Cambria, 2009-2010.
Visitors
Chuck Bartley's son-in-law, John Dorse, introduced himself.
Ann Gospe introduced Heather Thurber.
Barbara Beeton's introduced her friend, Ken Hoffman.
Sunshine
Ginny Cannon reported Michael Moore's wife, Jan had open heart surgery.
Julia Parranto reported that Rose Frances's surgery went well, and is currently pain-free.
Craig Meltzner shared that his wife, Elaine, is undergoing treatment for her cancer at this time. 
Raffle 
Dan Balfe conducted the raffle today. Unfortunately, Ann Gospe did not select the winning marble. However, she received a consolation prize of $10. Doug Landin won the second chance drawing and chose a Scratcher as his prize.
Announcements
Volunteers Needed – President Kris announced that on our Facebook page, Slater Middle School posted that they are looking for volunteers for the pancake breakfast on May 30th. It is an 8th-grade fundraiser.
Stan Lance Memorial Scholarship – Steve Olsen reviewed the Stan Lance Memorial Scholarship. The students honored last month as the Rotary Club of Santa Rosa Outstanding Students submitted applications for the scholarship and others. On Wednesday, May 3rd, the Rotary Club of Santa Rosa Foundation will announce this year's scholarship recipients. The Foundation will be giving 14 different scholarships. Rotarian Scholarship Chairs Tony Roehrick, Chuck Wear, and Steve Olsen and their committees have contributed over 700 volunteer hours reviewing applications. The Club will give a total of $40,000 in scholarships this year. Over the past ten years, more than $200,000 has been awarded in scholarships. Click here for flyer
RYE Golf Tournament – Our district tournament is in Windsor this year. The tournament will raise funds to offset the cost of our exchange student program.
Rotarians of the Month
For February, Craig Meltzner is honored for his contribution to the Rotary Youth Exchange Program. 
Laura Stevens was recognized as Rotarian of the Month for March for all she does to serve the club.
Birthdays
Ginny Cannon, Richard Lazovick, and Debi Zaft have birthdays in April.

Giro Bello
Robert Pierce took the opportunity to tell the visitors that Giro Bello is coming up in June. He would appreciate past presidents sharing their knowledge of what made a great Giro Bello.
Ray Giampoli asked the club members to take a Giro Bello sponsorship packet and present it to a business giving them the opportunity to be recognized for supporting the Rotary Club and our community work. 
Program
Past President Ray Giampoli hosted Past Presidents' Day 2023. He asked the past presidents to share a story from their presidencies and what it meant to them to be president of the Rotary Club of Santa Rosa or their respective clubs. Here are a few highlights.
Jeff Kolin shared his unusual experience of being unable to lead an in-person meeting until his final meeting due to Covid and meeting virtually.
Les Crawford, president from 2005-2006, was proud to be part of a distinguished group of Rotarians. Les relayed an experience with then-member Guy Fieri helping with a Rotary Club of Santa Rosa fundraiser before he was "discovered." Past President
Julia Parranto shared a touching story of a student from the Valley of the Moon Children's Center who shared that the day he spent at Armstrong Woods with our NewGen Peacebuilders was the best day of his life.
Barbara Beeton, 2003-2004, shared that she attended the International Convention during her year and was awed by the power of Rotary and Rotarians worldwide.
Rich DeLambert,1987-88, recalled there were 200 members in our club at that time. It was the year Polio Plus started, and they raised $110,000 for the cause. He brought the first two women members into our club in 1988.
Marnie Goldschlag, 2011-12, said she was the fifth woman president and the club's youngest president. In year two of the Giro Bello, there was a partner non-profit who, as it turned out, was not the partner we thought it would be. It became necessary to dissolve the partnership. With the help of Rotarian Bill Hatcher, who assisted with the process, the club brought it to a successful conclusion without a lawsuit. Marnie hosted the Public Safety Awards for ten years and was president when we celebrated the 90th anniversary of the club.
Steve Marburger, past president of the Rotary Club of Del Sur in Santa Fe, New Mexico, shared that he improved his public speaking due to the responsibility of speaking every week.
Charles Howard-Gibbon has been a member of seven clubs due to his work for the Boy Scouts of America. As a young president, he recalls disbanding a U-shaped meeting set up for a multiple-table set up so that Rotarians could engage in fellowship. He is most proud of their project re-building houses while president in Oakland.
Mark Burchill, 2014-2015, memories weren't necessarily as positive as he tried to institute a second fundraiser to receive the Kenwood Pillow fights that caused divisiveness in the club. The year before he was president, he founded Rotary Means Business. The year after he was president, he developed the relationship that Toastmasters and Rotary still have. Mark also served as the club's historian and chaired the RCSR 100th Anniversary events.
Debi Zaft, 2006-2007, had the Rotary Theme of Lead the Way. She led the way with the highest per capita in International Giving in our district and increased the Club's World Community Service budget.
Doug Landin, Rotary Club of Orinda, 1987-88, and a new Rotary Club of Santa Rosa member, shared that Polio Plus was the primary emphasis during his year. He sees many similarities when he joins or visits other clubs. He finds Rotary is a unique community that crosses many boundaries and appreciates the welcome the Rotary Club of Santa Rosa has given him.
Program Slides
No the program slides this week
Club Job Openings:
Still need a few bulletin writers. Need a person on the board for Vocational Service Recognition
Additional Pictures:
(Click on image below to view pictures from this meeting – including great shots of each of the presidents)
USEFUL LINKS
Visit our district at: http://www.rotary5130.org
Check out Rotary International at: http://www.rotary.org
Come see us at: http://rotarymeansbusiness
Governor, District 5130
Secretary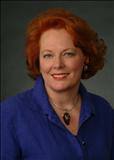 Debi Zaft P.O. Box 505 Santa Rosa, CA 95402
Board of Directors
Kris Anderson – President
Ann Gospe – President Elect
Casey D'Angelo – President Elect Nominee
Ray Giampaoli – Past President
Debi Zaft – Secretary
Karen Ball – Treasurer
Robert Pierce – Sergeant At Arms
Julia Parranto – Club Service- Membership
Andrea Geary – Club Service – Club Meetings
Matthew Henry – Club Service – Fund Raising
Charlie Howard-Gibbon – Club Services – Member Activities
Pete Lescure – Club Service – Records and Outreach
Casey Carter – Member Involvement
Mary Graves Community – Service – Youth
Tim Fawcett – Vocational Service
Scott Bartley – International Service
Paul Hamilton – Foundation Representative
DIGITAL EDITION No. 497 April 5, 2023  EDITOR: Diane Moresi PHOTOGRAPHER: Jeff Gospe PUBLISHER: Richard Lazovick