Club Dark – August 30, 2023
Next meeting
Wednesday, September 6, 2023

Wednesday September 13: The importance Of Community Journalism Today
Wednesday September 20: (tbd)
Wednesday September 27: Sonoma County Farm Bureau
Click here for the current calendar (Subject to updates).
UPCOMING SOCIALS & PROJECTS & EVENTS  
Redwood Empire Food Bank – 2nd Wednesday of the month.  The next one is September 13th – 5 PM – 7 PM

SRJC Rotaract Fundraiser – You can make your donations here: Click here to donate
Club Dark & Social – On the 5th Wednesday of a month with 5 Wednesdays, the Club is dark. There will be a social on the following Saturday each month, this month's social was at the Gospe's on August 26….Click here for pictures of the fun social  — Reminder, the club will be dark this coming wednesday August 30th.
For more details and additional events, see the Announcements and Such section below.
More socials, projects, & events coming soon!
Rotary Announcements
See the Announcements and Such section below.
Opening
Susan Nowacki led the group in the opening today. Her reflection, "Six Little Stories with Lots of Meanings," went as follows:
"Once all villagers decided to pray for rain. On the day of prayer, all the people gathered, but only one boy came with an umbrella. That is faith.
When you throw babies in the air, they laugh because they know you will catch them. That is trust.
Every night, we go to bed without any assurance of being alive the next morning, but still, we set the alarms to wake up. That is hope.
We plan big things for tomorrow in spite of zero knowledge of the future. That is confidence.
We see the world suffering, but still, we get married and have children. That is love.
On an old man's shirt was written a sentence. 'I am not 80 years old; I am sweet 16 with 64 tears of experience.' That is attitude."
Have a happy day, and live your life like these six stories. Remember – Good friends are the rare jewels of life, difficult to find and impossible to replace!!
Visiting Rotarians
President Ann introduced Jim Green, who will soon be inducted into the Rotary Club of Santa Rosa.
Members with Guests
Jeff Gospe introduced Isadora Sarria Riquelme, our Inbound Exchange Student from Chili, and Marcos Stevens, our returning Outbound Exchange Student to Germany.
Jeff also introduced Amy Jones, the new superintendent of Rincon Valley Union School District.
Jim Green introduced his granddaughter, a Paul Harris Scholar who is leaving soon for NYU.
President Ann introduced Natasha Perez, who will become a member today. In turn, Natasha introduced her office manager, Ms. Medina.
With a little help from her friends, President Ann remembered to introduce Marilyn Lira, the District 5130 Assistant Governor for Area 9.
Sunshine
Ginny Cannon reported that Norm and Bev Owen fell and are at the Summerfield Rehab Center.
Opportunity Drawing
Doug Landon conducted the drawing. Matthew Henry received the consolation prize of $10.
World Polio Day – October, 24, 2023
Jim Green announced that he would like to acknowledge World Polio Day with his annual donation to Polio Plus. Jim shared that in 1985 while visiting Africa, he handed out polio vaccines in a rural village in Africa. He has donated very generously to Polio Plus and did so again today.
Youth Exchange
Jeff Gospe announced that two informational meetings will be held to recruit outbound students. The meetings are on August 30th and September 19th from 7-8 PM via Zoom. Contact Craig Meltzner, Jeff Gospe, or Susan Nowacki for more information. We also need two host families for our Inbound Student, Isadora. A family is needed from the end of
November until March and from the end of March to the end of June. Marcos gave Isadora a humorous and high recommendation in his brief "commercial" for taking Isadora in as a host family. Call Laura Stephens if you know of any students or families who might be interested.
Julia Parranto announced the Star Party and Star BBQ event. It is Saturday, October 7th, from 4:30 PM. The cost is $100. The sign-up sheet is being passed around. Julia and Rose Frances are donating the proceeds to the club.
The Family Social is this Saturday, from 2-6 PM, at the Gospes' home. Please bring a beverage to share and food items according to your alphabetic assignment: A-F Desserts, G-L Side dishes or salads, M-Z Appetizers.
Lunch Reminder
Pre-registration is needed to pay $30 for your lunch. Otherwise, it is $33.
Recognitions
This year's Wild Game Dinner was hosted by Ray Giampaoli and his wife at the Kolins' home. It was "wildly" successful again this year. Jeff Gospe and Julia Parranto acknowledged its deliciousness and added a generous tip. All proceeds go to the club.
President Ann called out Jeff Kolin for the Press Democrat article featuring his wife Patty's story about the Lahina fires. Of course, generous Jeff made a donation to the club.
SRJC Rotaracts
The SRJC Rotaract board members and some of their Rotary advisors met at Chipotle on August 5th, 2023 to discussion their mission and plans for the new school year.  They have a lot of great activities and plans.
Rotary Induction
President Ann welcomed Natasha Perez into the club as a new member. She reminded Natasha that we are a Rotary family and will support her as she enters the club. Natasha has two children: Julian, who is starting first grade today, and a daughter, Demetria, who is six months old. She has had her own State Farm office since 2008. Following in her mother's footsteps, who was the first Latina State Farm agent in Sonoma County, Natasha is the county's youngest Latina State Farm agent. Natasha enjoys camping and coaching her son's sports. She helped with Giro Bello this year and will head our Children's Christmas Nutcracker project this year. Julia Parranto will be her mentor and assist her with the Children's Christmas project.
District 5130 Area Governor, Marilyn Lira
Assistant Governor Marilyn has been a Rotarian for 20 years. She and her husband moved to rural Sebastopol in 2007 and are members of the Rotary East West Club.
She was lieutenant governor for past District Governor Jennifer Strong and is currently the area governor for District Governor Tom Boylen. In her spare time, she grows milkweed for the monarch restoration project after hearing about it at a Windsor Rotary Club meeting. She is currently growing 100 plants. The action group falls under Rotary's seventh area of focus, the Environment.
Marilyn gave an overview of the District 5130 Areas. It is divided by region and number of clubs within the region. She shared a chart of the organization at the District level as well. Her job is to assist and advise presidents and Rotarians in the Santa Rosa Rotary Club, the Santa Rosa East West Club, the Santa Rosa Sunrise Club, and the Valley of the Moon Club in Oakmont. She reminded us that Rotarians are changing lives at the club, district, and international levels. Marilyn shared Rotary's seven areas of focus: peacebuilding and conflict resolution, disease prevention and treatment, water sanitation, hygiene, maternal and child health, basic education and literacy, community economic development, and the environment. There are 1,859 Rotarians in District 5130.
Youth Exchange Outbound Student
Susan Nowacki introduced returning Outbound Student Marcos Stephens, who told us about his year in Germany and shared photos of his experience.
Youth Exchange Inbound Student
Isadora Sarria Riquelme, age 17, spoke briefly and thanked the club for welcoming her. She speaks beautiful English, which will be very helpful to her host families. She said her home city seems somewhat similar in size to Santa Rosa. The list of things she would like to do while she is here includes going to a Warriors game, Disneyland, and surfing. She will be part of the program in September with more details.
Reminder
Our next meeting on August 30th is DARK.
Program Slides
(Click on image t0 view the slides)
Club Job Openings:
Still need a few bulletin writers. Need a person on the board for Vocational Service Recognition
Additional Pictures:
Click on each image to view full size.
USEFUL LINKS
Visit our district at: http://www.rotary5130.org
Check out Rotary International at: http://www.rotary.org
Come see us at: http://rotarymeansbusiness
Governor, District 5130
Secretary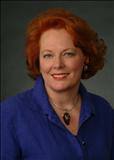 Debi Zaft P.O. Box 505 Santa Rosa, CA 95402
Board of Directors
Ann Gospe – President
Casey D'Angelo – President Elect
(awaiting confirmation) – President Elect Nominee
Kris Anderson – Past President
Debi Zaft – Secretary
Karen Ball – Treasurer
Robert Pierce – Sergeant At Arms
Julia Parranto – Club Service- Membership
Andrea Geary – Club Service – Club Meetings
Matthew Henry – Club Service – Fund Raising
Charlie Howard-Gibbon – Club Services – Local Service
Pete Lescure – Club Service – Records and Outreach
Casey Carter – Member Involvement
Mary Graves Community – Service – Youth
Tim Fawcett – Vocational Service
Scott Bartley – International Service
Paul Hamilton – Foundation Representative
DIGITAL EDITION No. 514, August 23, 2023  EDITOR: Diane Moresi PHOTOGRAPHER: Jeff Gospe & Richard Rossi PUBLISHER: Richard Lazovick