Next meeting
Wednesday August 10, 2022
Antarctica…. A Journey to Earths Past
Doug Chase 
Today with Doug we are going to take 30 minutes what takes four days of travel to get to — Antarctica and Patagonia.  Antarctica is the highest, driest, coldest, and windiest place on earth.  Those facts are changing in the face of the Anthropocene induced climate chaos. Melting ice sheets, warming more acidic waters with less oxygen, and reduced marine populations all represent an important part of the existential risk to humanity.
PLEASE NOTE: In-Person & Zoom meetings returned!  Please register.
–> Debi Zaft will email you the link for online, once you have paid.  Use this link to pay.  CLICK HERE!
Wednesday August 17th: (TBD)
Wednesday August 24th: Deputy District Attorney & former Santa Rosa City Attorney
Wednesday August 31st: Former Hobo, on riding the rails and his latest novel
Click here for the current calendar (Subject to updates).
UPCOMING SOCIALS & PROJECTS  
SCARC – Dinner August 25th
Deadline to RSVP is August 19
(Click image below for details)

Celebrating the life of
       Larry Miyano
Sunday October 9, 2022, 2pm
(Click image below for details)
Keep checking back.  New socials coming soon!
USEFUL LINKS
Visit our district at: http://www.rotary5130.org
Check out Rotary International at: http://www.rotary.org
Come see us at: http://rotarymeansbusiness
Watch The Meeting:  Did you miss the meeting?  Here is a link to the recording of last week's meeting:
(Click here for recording ) 
Please note it is only available to view until: 8/12/22
Opening Ceremonies:
President Kris greeted us with "Welcome to the Rotary Club of Santa Rosa where we imagine a world that deserves our best, where we get up each day knowing that we can make a difference."  RI President, Jennifer Jones.
Scott Bartley led us in the reciting of the Pledge of Allegiance and the Four-Way Test. He had a few fun quotes for us today. Architect Mies van der Rohe said, "Less is more."  His competitor, Frank Lloyd Wright said, "Less is only more when more is not good." Charles M Schulz said, "In life it is not where you are go, but who you travel with."  "How far you go in life depends on being tender with the young, passionate with the aged, sympathetic with the striving, tolerant of the weak and strong because someday in your life you will have been all of these, "George Washington Carver. "Lead us not into temptation, just tell us where it is, and we will find it." Sam Levenson.
Visiting Rotarians:
Brian Reed from the Rotary East/West Club and Area District Governor
Visitors:
None
Sunshine Report:
All is good
Club Membership Report:
Membership Chair, Julia Parranto, will in the future not only tell us about new members, but also those taking a leave of absence or leaving the club. Now we will no longer be in the dark about members who are missing or leaving the club. Current Leaves of Absence:  J.C. Sun due to ongoing family issues related to Covid. He has been home schooling his children. If you know J.C. give him a call, write him a note, and let him know he is missed. Carolyn Fassi is also on a leave of absence, so stay in touch with her and let her know we miss her.
Raffle:
Today's pot had $30.00 with 8 yellow and one blue. Ann Gospe got a yellow marble and settled for the $10.00 consolation prize. In the second chance drawing it was Karen Ball and she chose a scratcher vs. A candy bar….no winner there.
Obi goes to SoCal and Tennessee and brought back gifts to raffle:
Ann and Jeff Gospe took Obi on a trip to Southern California. Jeff gave us a tour of all the places Obi went. He went from San Simeon to San Diego. (See below for slide show of Obie in SoCal). So cute! (See below for slide show of Obie in SoCal).
They brought coffee mugs back from the Getty Museum to raffle off. They each are donating $100 to the club. Craig Meltzner bought them for $90.00. Keven Brown bought the Lena and Ole Fortune Cookies for $10.00. Keven Brown brough back two pretty dishes from Colorado. Ann Gospe bought them for $25.00. Charlie Howard- Gibbons took Obi to a leadership meeting in Tennessee and brought back a fish pillow from Tennessee to raffle. President Kris ended up buying it for $40.00, but she made a deal with Susan Nowacki and she is also donating $40.00 and it will go to Susan's granddaughter.
August Birthdays:
Bill Hatcher, Sam McMillan, Frank Hodges, and Darrell Horn. Keven Brown brought some Mexican pottery as gifts.
Hands on Projects:
On August 10, we will be at the Redwood Empire Food Bank from 5:00 – 7:00pm. On August 27 from 11:00am – 2:30pm we will be serving dessert at a Santa Rosa Cycling Club event.
Recognitions:
Peter Holewinski's daughter got married so he donated $100.00 to the club. Craig Meltzner has a box of Belgium chocolates from Elisabeth Chocolates, said to be the best in Belgium. We will auction them next week. He also had Obi with him, and he was photographed with a former Youth Exchange student. He met up with six former youth Exchange students while there. Craig donated $100 to the club.
Rotary Birthday:
Mark Burchill brought in the shirts that we ordered by club members. It there is enough interest he will do another shirt order. We still have lots of pins!
Youth Exchange:
Willie is arriving from Sweden on Thursday and Chiara is arriving on Friday.
Paul Harris Squares:
$10.00 a square and when it is filled out, we have a drawing for an instant Paul Harris. Those who are online can email Karen Ball and she will get you set up.
Larry Miyano Memorial:
October 2, 2022, at 2:00pm at Sally Tomatoes in Rohnert Park. Larry was an active member in our club and loved by all. He was a supporter of Youth Exchange and had lasting friendships with the students involved. RSVP by text to Mary Miyano (see the flyer that will be at all meetings).  (See flyer above).
Sonoma County Fair:
Sam brought 3 tickets to be raffle off. Julia Parranto bought them for $50.00. Sam McMillan and Steve Olson were at the Junior Livestock Auction on Friday and Saturday to purchase 2 lambs and 2 pigs for us. They did a lot a calculation to determine how to purchase and keep the costs in our budget. Last year the auctions were online, and they spent $12,000 for the animals. Now that they were live at the fairgrounds, they were able to keep the purchases below $10,000. With butchering and packaging costs, it should come in about $10,000. President Kris was with them both days and Ann gospe and Youth Exchange student from Sweden, Willie, were there on Saturday.
Area Governor Brian Reed:
Brian went over RI President Jennifer Jones and District 5130 goals for 2022-2023. He is here to talk to us and do reconnaissance in advance of District Governor Jennifer Strong's visit on September 14, 2022. He gave us a history of Jennifer Jones. He explained the Imagine logo. Our district is possibly the longest in the world. We have 2095
members in 47 clubs. 65% of members are male and 35% female. 7% of club members are under 40 years of age, 18% are 40 –60, 35% are 60 – 79 and 6% are 80 years old or older. That does not equal 100% because club membership in DACdb is not accurate (in other words, go into your profile in DACdb and complete it thoroughly and completely).In the last year, membership in our district has grown. The clubs doing the best say they are doing it with social media. Last year our district has raised $55,000 for the annual fund. That was $263 per capita and ranks our district 27th worldwide. Our club's years of service: 21+ years, 38%, 11-20 years = 25%, 4-10 years = 21% and 0 to 3 years = 16% .When Jennifer Strong comes to our club in September she will be focusing engagement. How do we reinvent, reinvigorate, and reimagine our club…..make it more fun. Jennifer Strong believes that now is an exciting time to be a Rotarian. Rotary International's Strategic Plan:  Increase our impact, expand our reach, enhance participant engagement, increase our ability to adapt. These are things we must do to survive and thrive.
The District has the Environmental citation Award for $200 this Rotary year. There are district teams working on all things Rotary. If you are interested in participating let Brian know. 25 people in the District can attend District Leadership Academy (see former President Ray or President Kris for information). Think of your Rotary Story. What was your "a ha!' moment in Rotary? Brian read off a bunch of events that will be coming up in the next year. the first one is the Foundation Barbeque on the afternoon of October 8th.
Past Rotary RI President Clem Renouf said, "Rotary takes ordinary men and women and gives them extraordinary opportunities to do more with their lives than they ever dreamed possible."
Club Job Openings:
Still need a few bulletin writers. Need a person on the board for Vocational Service Recognition
(Click image for program slides)

Click on image to view all the pictures from today's meeting.
Governor, District 5130
Secretary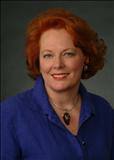 Debi Zaft P.O. Box 505 Santa Rosa, CA 95402
Board of Directors
Kris Anderson – President
Ann Gospe – President Elect
Casey D'Angelo – President Elect Nominee
Ray Giampaoli – Past President
Debi Zaft – Secretary
Karen Ball – Treasurer
Julia Parranto – Club Service- Membership
Andrea Geary – Club Service – Club Meetings
Matthew Henry – Club Service – Fund Raising
Charlie Howard-Gibbons – Club Services – Member Activities
Pete Lescure – Club Service – Records and Outreach
Casey Carter – Member Involvement
Mary Graves Community – Service – Youth
Position open – Vocational Service
Scott Bartley – International Service
Paul Hamilton – Foundation Representative
DIGITAL EDITION No. 467 August 3, 2022  EDITOR: Kris Anderson PHOTOGRAPHER: Jeff Gospe PUBLISHER: Richard Lazovick