Next meeting
Wednesday, August 16, 2023

Pacific Coast Air Museum
Gary Greenough
Gary will tell us the history of the Sonoma County Airport, things you may not know, and the beginnings of PCAM and where it is today. A fast paced talk, laced with humor, stories and facts, this is one not to miss. Gary will also tell us why there will be no more airshows, which were well attended for almost 20 years. PCAM is expanding its facility with a remodel of the old Butler Hanger, and we will learn what that is all about. A fast paced talk, this is one not to miss, entertaining and educational. BE THERE!To be held at Bennett Valley Golf – in-person only.
Wednesday August 23: RYE – Marcus Stephens
Wednesday August 30: Club Dark
Click here for the current calendar (Subject to updates).
UPCOMING SOCIALS & PROJECTS & EVENTS  
Redwood Empire Food Bank – 2nd Wednesday of the month.  The next one is September 13th – 5 PM – 7 PM

SRJC Rotaract Fundraiser – You can make your donations here: Click here to donate
August 13-16 – ShelterBox is launching ShelterBox Adventure Trek.  The first outing will be August 13-16 in Yosemite National Park.
Club Dark & Social – On the 5th Wednesday of a month, the Club is dark. There will be a social on the following Saturday each month, there is a 5th Wednesday. In August, Club Dark August 30, the social will be held Saturday, August 26…more details to follow.
More socials, projects, & events coming soon!
Rotary Announcements
(Check back soon)
Opening the Meeting
President Ann Gospe was back from her COVID exile to open up the meeting featuring some VIPs along with the rest of us.  Charlie Howard Gibbon led us in the Pledge of Allegiance, shepherded us through the Four Way Test, and then provided an Opening Thought that surely was poignant and thoughtful but this bulletin writer missed it while helping with a never-ending microphone problem.
Visiting Rotarians
Rotary 5130 District Governor, Tom Boylan, was a distinguished guest today. He was accompanied by Area Governor Marilyn Lira who seems like the real brains behind this operation.
Jim Greene, a transplant Rotarian from Medford, Oregon, continues to grace us with his presence as we eventually make him one of us. Any day, now.
Brennan, our SRJC Rotoract Liaison was also present. Last week we listed him as a guest. This week we learned that Rotary International considers Rotoract members as Rotarians so we gave him a promotion in the bulletin.
Guests
President Ann introduced her guest, Dina McConnell, who apparently just randomly showed up.
Richard Allen introduced three guests that included his wife of almost-50 years, Patricia, along with friends Nasslin Nafea and Sonia Rustad.
Mary Graves was forced to introduce Julie Nation, of Julie Nation Academy, as Mary just assumed Julie was a Rotarian! An easy mistake to make, Mary.
Sunshine
Robert Pierce had two stents put into arteries in his heart and was at the meeting wrestling with the computer like nothing happened. We know Robert is all heart, so imagine what he can do when it's fully functioning!
Opportunity Drawing (aka raffle)
Mr. Fred Levin was manning the drawing today and announced there was $96 in the pot and only four good marbles left. He then asked Jim Green to pick the winning number and, wouldn't you know it, Jim picked his own number. In fairness, Jim announced he was going to do exactly that before pulling the winning ticket. Alas, Jim couldn't rig the marbles and drew a yellow one and graciously donated his $10 to Polio.
Pins for Polio
Speaking of Polio, President Ann tried to raise some more bucks for Polio by asking people who were not wearing Rotary Pins, to throw some bucks in the buckets. Either everyone was wearing a pin or the "Is it the truth" part of the 4-way test doesn't hit as strong as it used to. At any rate, some of us placed some dollars in the bucket anyways.
Announcements
Charlie Howard Gibbon announced that our monthly Food Drive night at the Redwood Empire Food Bank was that night and to sign up on the website if you planned on going. DG Tom Boylan was also planning on attending along with some Rotoract members.
Past President Ray promoted the Opportunity Drawing for a Bennett Valley Golf Foursome and lunch that will benefit Giro Bello in his typical outgoing style. You might not golf as well as Happy Gilmore but you'll want this package after hearing Ray speak! Only 50 tickets will be sold so buy yours this week! 1 ticket for $20, 3 tickets for $50, 7 tickets for $100.
Kim Murphy wants us to party at President Ann's house on August 26th from 2 to 6pm. Bring Animals! Bring Clowns! Or just bring a side dish or dessert along with kids and family. The pool will be open for anyone wanting to take a dip! But somebody better bring a clown.
Fred Levin announced that we will be honoring our Veterans on November 10th and asked any Veterans in the club to meet with him so he can let them know about the program. Apparently, the rest of us don't have top secret clearance so we will have to attend the program to find out what's being planned.
Julia Parranto is resuscitating the membership moment at Rotary meetings and then promptly bummed us all out by telling us Past President Kathy Vicini is leaving the club as he plans to move to Boise, Idaho. Feel free to reach out to Kathy to wish her the best in her move.
Sam McMillan announced that the club bought two hogs and two lambs at the Sonoma County Fair livestock auction and that he named them Porky, Petunia, Sherry and Mary. Okay, the names part isn't true but he did say that the meat is now being "processed," which is a nice way to describe it, if you ask me. The meat will be available to be purchased in October so stay tuned for that.
Sam also mentioned that the Elsie Allen Ag Department fundraiser is August 18th and that he and Steve Olsen have tickets if you'd like to attend and support local youth in agriculture. And who doesn't want to support local youth?!
We couldn't shut Sam up as he then announced that he is planning a new member orientation about the club's foundation on August 28th at his house. If you are interested in learning more about all of those funds that club members generously give to, see Sam.
Jeff Gospe gave us an update on our Rotary Youth Exchange students as they wind down their adventure. He read from one student's Facebook post about how the experienced not only changed their lives, but "transformed their heart." (I'm guessing it wasn't transformed like Robert Pierce's, though.) Jeff also mentioned that our newest Rotary Exchange Student from Chile, Isadora, is arriving this week and there will be a welcoming reception on August 15th at 5:30pm at the home of Ann McGinley, a member of the East-West club. Here address is 5465 Crystal Drive. Bring a side dish or dessert. But bring something. Don't be that guy.
The Rotary Magazine quiz is back! Secretary Debi Zaft will have a question about the current issue at next week's meeting. There will be prizes! So, get out the magazine and read it! (Hint – Magazine question:  Who said "my parents instilled in me and my late brother a sense of helping and caring for others that has remained with me for life". — Answer is on page 17 July 2023 Rotary Magazine )
Recognitions
Jeff Gospe and President Ann Gospe shared that their wedding anniversary was this week and that it's important to celebrate that with the club considering the club is to blame the reason they are married since they met through our club. Jeff then got romantic and pledged $75 to the club. Some of use felt they could have been more romantic by giving $100, but whatever. Happy Anniversary, Gospes!
Rick Allen, shared that his family spent some time in Santa Fe to celebrate he and his wife's upcoming 50th wedding anniversary. He pledged $50 to the club which only goes to show that anniversaries don't pay the way they used to.
Paul Hamilton shared that he spent two weeks vacationing in Nebraska and, appropriately enough, asked us to pay him. He shared that it was HOT and the highlight was the Aerospace museum. It's unlikely that the Nebraska Tourism bureau will be using his endorsements anytime soon. Nonetheless, he gave $100 to the club and $100 to the Wood Scholarship, proving that Nebraska pays better than being married for a long time.
Finally, Rose Frances had to brag about how she got to see Van Gogh's Starry Night longer than anyone else at an exhibit in New York. None of us were surprised by this news. Van Gogh was such an inspiration that it inspired her to donate $100 to the Jameson Fund, proving that seeing Starry Night is more impactful than being married to Jeff Gospe.
Program & Rotarian Of The Month
District Governor Tom Boylan was introduced by Area Govenor, Marilyn Lira, who first complimented President Ann for remembering her agenda this week and then took five minutes reading Tom's bio, none of which I remember except he was once in the Windsor club. Before Tom spoke, he reminded President Ann that she forgot to announce the Rotarian of the Month (which will surely be remembered at her debunking, by the way) so we took a few minutes to celebrate Richard Rossi as our Rotarian of the Month! Congratulations, Richard!
Finally, DG Tom Boylan shared his passion for Rotary and highlighted three areas of focus for him. First, he stressed the importance of continuity. He expressed the old way of handing off leadership of a club year to year used to mean that each year began as a blank slate as each Club President had an agenda that often wasn't aligned with the previous Club President. By working as a team, the past president, current president, and president-elect can all work together to ensure a strong vision that highlights the power of Rotary – that we can change our community for the better.
Tom's second area of focus was Membership. We learned that Tom was invited to join Rotary (as they did back in the day) and that former Santa Rosa Club member Michael Moore made an impression on Tom during his first meetings in Rotary by passing the hat for earthquake relief in Chile and how one meeting raised $4500 for a community in need. He was also impacted by a local Rotarian spearheading a shoe drive for disadvantaged youth. He then explained that we have had 1.2 million Rotarians in the US since at least 1997. The number has not changed and his call to action was to do something different than what we've been doing and, using an analogy of marriage, to actively court potential members before asking them to marry you (which we assume the Gospe's did, but I don't know, I wasn't around then).
Finally, Tom mentioned Mental Health as a third priority going forward and that current President of Rotary International, R. Gordon R. McInally (Yes, there are really that many "R.'s" in his name. I looked it up) shared that this is personally important to him as he had a brother that was tragically lost to suicide. Tom shared that it's important to help shed the stigma around mental health and help people find resources in their times of need. To that end, they have launched a website at mentalhealth5130.org for people within our community to find access and support to mental health services.
Program Slides
(No slides this week)
Club Job Openings:
Still need a few bulletin writers. Need a person on the board for Vocational Service Recognition
Additional Pictures:
USEFUL LINKS
Visit our district at: http://www.rotary5130.org
Check out Rotary International at: http://www.rotary.org
Come see us at: http://rotarymeansbusiness
Governor, District 5130
Secretary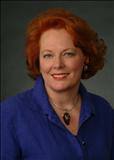 Debi Zaft P.O. Box 505 Santa Rosa, CA 95402
Board of Directors
Ann Gospe – President
Casey D'Angelo – President Elect
(awaiting confirmation) – President Elect Nominee
Kris Anderson – Past President
Debi Zaft – Secretary
Karen Ball – Treasurer
Robert Pierce – Sergeant At Arms
Julia Parranto – Club Service- Membership
Andrea Geary – Club Service – Club Meetings
Matthew Henry – Club Service – Fund Raising
Charlie Howard-Gibbon – Club Services – Local Service
Pete Lescure – Club Service – Records and Outreach
Casey Carter – Member Involvement
Mary Graves Community – Service – Youth
Tim Fawcett – Vocational Service
Scott Bartley – International Service
Paul Hamilton – Foundation Representative
DIGITAL EDITION No. 512, August 9, 2023  EDITOR: Matthew Henry PHOTOGRAPHER: Richard Rossi PUBLISHER: Richard Lazovick