Our Program For Wednesday, December 11, 2019
Sonoma County Economic Development Board
Sheba Person-Whitley
Wednesday December 18, 2019: Karen Ball's Choir
UPCOMING SOCIALS
Holiday Party @ Corrick's 12/12/19
Keep checking back.  New socials coming soon!
USEFUL LINKS
Visit our district at: http://www.rotary5130.org
Check out Rotary International at: http://www.rotary.org
Come see us at: http://rotarymeansbusiness
Opening Ceremonies:
Doug Johnson led us for the Pledge of Allegiance.  Today's reflection was a photo tribute to Yale Abrams with Layne Bowen playing the accompaniment.  Terry Abrams was our guest today.
Visitors:
Terry Abrams, Judge Gary Nadler, and Josh Trader.  Josh is the manager of the Santa Rosa Dance Theatre and it is his troop that is doing the Nutcracker at Spreckles Center.  We also had our inbound student from Thailand, Patcharaporn Pongsri…..but you can call her Patcha!
Sunshine Report:
Jack Abercrombie was here to visit with us today
Raffle:
Robby Fouts said there were 8 marbles and $54.00 in the pot. Blaine Goodwin's number was pulled, but he did not pull the blue marble.
President Cathy's Joke of the Week:
Sleeping with Ken. . .
The guys were all at a deer camp. No one wanted to room with Bob, because he snored so badly. They decided it wasn't fair to make one of them stay with him the whole time, so they voted to take turns.
The first guy slept with Bob and comes to breakfast the next morning with his hair a mess and his eyes all bloodshot. They said, "Man, what happened to you? He said, "Bob snored so loudly, I just sat up and watched him all night."
The next night it was a different guy's turn. In the morning, same thing, hair all standing up, eyes all bloodshot. They said, "Man, what happened to you? You look awful! He said, 'Man, that Bob shakes the roof with his snoring. I watched him all night."
The third night was Ken's turn. Ken was a tanned, older (a lot older) cowboy, a man's man. The next morning, he came to breakfast bright-eyed and bushy-tailed. "Good morning!" he said.
They couldn't believe it. They said, "Man, what happened?"
He said, "Well, we got ready for bed. I went and tucked Bob into bed, patted him on the butt, and kissed him good night. Bob sat up and watched me all night."
With age comes wisdom.
Announcements:
Our Holiday party is December 12th at Corrick's (637 4th St) from 5:30 to 7:00.  Bring a dessert or appetizer to share and your preferred drink.  Keven is offering 15% off on all merchandise bought except sale and clearance items (see Facebook page for more details).
NewGen starts in January.  Casey D'Angelo is looking for members to participate.  Please see the Rotary Club of Santa Rosa Facebook page for the dates. Jose' was excited to talk about the NewGen program and how it affects so many in so many everlasting ways.
Children's Nutcracker performance is December 21st.  Judy Glenn is looking for assistance with greeting cards, cookies and people to help that day.  See the Facebook page for details
*The Salvation Army needs bell ringers!  You can sign up on Signup Genius or see Rio Ray.
Ted Wilmsen announced that the dictionaries will be arriving January 15th.  He will use the previous year's sign ups.  If you do not want the same school or cannot participate, please let him know.
Sam McMillan thanked all who came to the Rotary Club of Santa Rosa Foundation 30th anniversary party.
Pete Lescure is looking for fellowship signups for December and January.
After meeting was the Poinsettia Party at Vigil Lights 2019. (Click here for details and pictures)
Program:
Gary Nadler, Presiding Judge of the Sonoma County Court on the state of the court
Judge Nadler was appointed to the court in 2002.  Prior to that he was a civil litigator.  He hired Jose Guillen!  There are 19 judges and 3 commissioners to cover the 4 different facilities; 12 for criminal/traffic, 4 for civil and 2 for juvenile.  They are in desperate need of a new courthouse as the current building is seismically unsafe.  Moving prisoners from the jail to the courthouse is not safe for the public.  They have been working on design of a new courthouse for 10 years and are about 2 years away from making it a reality.
They have several specialty courts: drug, homeless, DUI, domestic violence, etc.  They have found when they can divert people to these specialty courts recidivism drops by 40%.
The jail is the largest mental health provider in the county.  this is probably true for all California counties.  Language access is necessary.  they have interpreters for Spanish, Chinese, Vietnamese and Thai.
Additional Photos
Governor, District 5130
Kathy Flamson
Attendance Secretary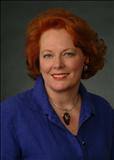 Debi Zaft P.O. Box 505 Santa Rosa, CA 95402
Board of Directors
Club Service I, Membership, Michael Moore
Club Service II, Club Meetings, Holly Garretson
Club Service III, Fundraising, Ryan Thomas
Club Service IV, Member Activities, Anne Gospe
Club Service V, Information Technology and Records, Brandon Urich
Community Service I, Member Involvement, Rio Ray
Community Service II, Youth, Andrea Geary
Vocational Service, Carolyn Fassi
International Service, Dan Balfe
DIGITAL EDITION No. 340 December 4, 2019  EDITOR: Kris Anderson PHOTOGRAPHER: Nicole Le PUBLISHER: Richard Lazovick