2022 Senior Poinsettia Project

Please bring a poinsettia to the next meeting, December 14th,
to donate to the Vigil Lights senior residents.
Next meeting
Wednesday, December 14, 2022

Mikel Cook launched a global telemedicine program on behalf of his Sebastopol Rotary club in July of 2012.
The mission is to offer high quality health care to the underserved using affordable telemedicine technology. They have five pilot locations in five different countries – Haiti, Congo, Zimbabwe, the Philippines and India with more sites to come.
PLEASE NOTE: Meeting In-Person & via Zoom!  Please register.
–> Debi Zaft will email you the link for online, once you have paid.  Use this link to pay.  CLICK HERE!
Wednesday December 21: Dark For The Holidays
Wednesday December 28: Family Trivia
Wednesday January 4: tbd 
Wednesday January 11: SR City Manager
Wednesday January 18: Public Safety Awards
Wednesday January 25: Equi-Ed – Therapeutic Power of Horses
Click here for the current calendar (Subject to updates).
UPCOMING SOCIALS & PROJECTS & EVENTS  
Redwood Empire Food Bank work party – December 14th at 5:00 PM.
Project Amigo – Last call for those who wish to attend. Currently, it is President Kris, Julia Parranto, and Rose Frances.Keep checking back.
New socials, projects, & events coming soon!
Rotary Announcements
2022 Senior Poinsettia Project
December 14th Meeting: Please bring a poinsettia to the next meeting December 14th to donate to the Vigil Lights senior residents.
May 27 – 31, 2023: The Rotary International Convention will be in Melbourne, Australia. You can sign up now and book you room(s). This will be RI President Jennifer Jones' convention so it should be epic as the first woman RI president.
USEFUL LINKS
Visit our district at: http://www.rotary5130.org
Check out Rotary International at: http://www.rotary.org
Come see us at: http://rotarymeansbusiness
Watch The Meeting:  Did you miss the meeting?  Here is a link to the recording of last week's meeting:
(Click here for recording ) 
Please note it is only available to view until: 12/17/22
Opening
President Kris led the opening ceremonies today. Her reflection was a quote from Ben Franklin. "Energy and persistence conquer all things."
Guests
Jaime Rojos
Visiting Rotarians
There were no visiting Rotarians today.
Sunshine
Daniel Borenstein joined the club in 1985. He recently had two surgeries that required him to spend some time in rehab after the holidays.
Several Rotarians are out sick with the flu virus today.
Raffle
Casey D'Angelo handled the raffle today. Nona Lucas pulled Jeff Kolin's number. Jeff walked away with a $10 consolation prize. The Second Chance winner was Steve Olsen.
Rotarian of the Month
The Board of Directors selected Sam McMillan as Rotarian of the Month. Sam is the President of the Foundation and plays a significant role in our connection with the agricultural community, specifically helping to identify students to receive our support in their purchase of animals to raise, show, and market at the Fair. He then assists in making sure the animals are correctly prepared for our annual meat auction. Sam reported joining the club in 1996 at Steve Olsen's encouragement. Spencer Flornoy was president. At his first meeting, he was fined $40 because it was FFA week. Today he donated $40 to the Christopher Wood scholarship fund.
Announcements
Casey Carter asked everyone for a round of applause for those who rang bells for the Salvation Army last week and those who will be ringing bells this Saturday. In addition, Casey announced that she couldn't escape the fact that she missed Robin Yonash's installation last week, which was noted in the bulletin by yours truly. She then asked everyone to put a donation in the Polio Pails on the tables because she was publicly admonished.
Rotary Club Foundation
Steve Olsen announced that Sam McMillan suggested that he do a series of announcements with a flyer on each of the foundation's scholarship funds to better familiarize the club with RCSRF Schol. Update #1 Woodthem. Newer members may need to be aware of the many scholarships created over the years. Today Steve selected the Christoper Wood Memorial Scholarship to be highlighted. Creed Wood was an orthopedic surgeon with his own practice. Before retiring, Creed worked for Kaiser. Creed was a dedicated Rotarian and traveled from his home in Sonoma weekly to attend meetings of the Rotary Club of Santa Rosa. Creed loved the international service component of Rotary and served on the World Community Service committee for many years. He attended many Rotary International Conventions. According to Steve, several Club members enjoyed playing golf with Creed, who was actually a terrible golfer. His son, Christopher, was a remarkable student who attended USC. He was a business major and a very successful entrepreneur. He started two major corporations before the age of 40. Unfortunately, Christopher died of an accidental death very early. To honor his son, Creed designated the Rotary Club of Santa Rosa as a beneficiary of one of his investments. When Creed passed, the Foundation received funds to start the Christopher Wood Memorial Scholarship. If anyone is interested in supporting young students who have entrepreneurial interests, please donate to his scholarship fund. It is currently at $2000, with a goal to increase it to $2500.
Dictionary Project – Ted Wilmsen announced we filled the school's primary contact persons for the dictionary delivery in January. Those who have not signed up have opportunities to assist the primary contact. It is a good way to get to know your fellow Rotarians. Please email Ted if you are interested.
Susan Nowacki read excerpts from Marcos Steven's monthly letter to the club. He is with his second host family. Marcos will be doing an internship in the theater this term. He added that he had a cold and noted how significant the energy crisis was evident in Germany due to the war in Ukraine.
REFB – Our Rotary Works evening at the Redwood Empire Food Bank is coming up on Wednesday, December 14, from 5-7 PM. Sign up online.
Poinsettia Project – This year's project has a new twist due to supply chain difficulties. If you would like to participate in this year's project, please bring a poinsettia to the meeting on December 14th. A few Rotarians will load them in their cars and deliver them to Vigil Lights. The intent is that at least the community area at Vigil Lights will be decorated for the seniors.
Santa Rosa Junior College Rotaract – Newly formed SRJC Rotaract is rocking in food bank work, clean up for Homeless shelter., and plans for 2023 creek clean up.   Meet them at out trivial pursuit club meeting Dec 28
Christmas Project at Caritas Village – President Ray and Ann Gosepe have arranged for our club and the SRJC Rotaract members to participate in the Caritas Village's first annual Children's Christmas event on Friday, December 23, 2022, from 5-7 PM. There will be approximately six stations with activities for younger students. We will assist at each station. There will be around 100 students with 40+ adults. Pizza will be served for the families and kids. The SRJC Rotaract will be cleaning up following the event.
Those who have volunteered today are the following: Charlie, Debi, Susan, Craig, Pete, Sam, Ray, Ginny, Kris, Richard, Diane, Jeff, Patty, and Robert. There will be an organizational meeting on Zoom. Watch for the notice next week. Please come prepared with ideas for each of the stations.
December Birthdays
Keven Brown hosted the December Birthdays. Swarovski crystal ornaments, Santa ornaments, and a unique "man's bar" of soap were donated by Corrick's today. Those Rotarians with birthdays this month are Nona Lucas, Norm Owens, Mary Graves, Robert Pierce, Bill Rosseau, Chuck Wear, and Ted Wilmsen. Happy Birthday, Rotarians!
Upcoming Events
LSR Alumni Christmas Party – If you were a part of LSR, Leadership Santa Rosa in the past, President Kris has invited you to attend their Christmas Party on Monday, December 19th, at Mountain Mike's Pizza on Montgomery Dr. and Mission Blvd, to keep her company. Steve Olsen is an honorary member of LSR because he started the leadership academy.
Club Assembly
President Kris Anderson conducted the annual Club Assembly.
Though several Directors were absent today due to illness, she elected to continue with those present.
Club Service I – Julia Parranto          
Jeff Kolin reported on club public relations. The committee is working on redesigning the club brochure. In addition, he announced that our annual "Hop To It For Hunger" fundraiser for the Redwood Empire Food Bank would take place on Saturday, March 11th. Casey D'Angelo will be co-chairing the committee, as Jeff will be traveling down under on the day of the event. Please contact Jeff if you are interested in assisting with the project. Co-chair Casey chimed in and noted that there would be an increased effort this year to get the word out about this event. Where else can you get six different bottles of outstanding craft beers for $50 and simultaneously donate to the food bank? Watch for the flyer and further information after the first of the year.
Club Service III – Matthew Henry
Giro Bello – Ride Director Robert Pierce stated that meetings would begin in January. He expects everyone in the club to participate in some aspect of this significant club fundraiser this year. Please figure out how you can help our organization by volunteering for this annual event. Mark your calendars for June 24, 2023.
Club Service IV – Charlie Gibbon
Charlie thanked Past President Ray for helping get the Caritas Christmas Project off the ground. Charlie asked that members contact him as Ray had done to identify ideas for future projects. Charlie is happy to promote the projects and coordinate as needed. The goal is to have at least one project per month. Currently, volunteering at the  Redwood Empire Food Bank and Pepperwood are the two main hands-on projects. Charlie's other responsibility is finding a chair for the social committee. Casey Carter immediately volunteered to do so.
Club Service V – Pete Lescure
Pete is responsible for communication, bulletin, website, social media, etc. If you have suggestions for the website, Pete and Richard will work on it. In addition, Pete plans to update the Giro Bello parking information, which he is responsible for annually. He has a manual that someone could use if they would like to assist Pete this year.
Community Service II – Mary Graves announced the first SRJC Rotaract meeting was outstanding. They will continue meeting in the Rotary Student Leadership Room at the JC. It was the vision and hard work of club member Norm Owens to make the room a reality. It has not been used for some time because there has not been an active Rotaract at the JC. Mary will visit Norm to give him an update and take him his birthday gift from today's December birthday acknowledgment. She also announced that twelve Rotaract students would attend the Family Trivia meeting on December 28th so everyone could meet them. There can be a young person on each team for the afternoon. They will also be volunteering for Giro Bello.
Mary is requesting a mentor for each Rotaract student. If you would like to volunteer to mentor a student, please contact Mary.
Past President – Ray Giampaoli
Ray announced that he is already looking for volunteers to participate in President Kris's debunking in the spring. It will be respectful, tasteful, and as close to politically correct as he can make it. So please email Ray with photos, thoughts, and of course, to volunteer for the skit.
Craig Meltzner stated that the annual Public Safety Awards would be held on January 18, 2023. Thanks to Carolyn Fassi, the past chair of the committee, for the notebook with all the details of how to host the event. Odalis Medianero will be assisting Craig. This is an excellent meeting to invite friends, family, and guests. We have not held this event for the past number of years.
With his Rotary Youth Exchange hat on, Craig thanked Susan Nowacki for recruiting Laura Stevens, who has agreed to serve on the committee. In addition, Craig reported that our inbound Rotary Exchange student, Kyra, has moved on to the second host family, which by coincidence, is Laura Steven's family.
Sergeant of Arms
Robert Pierce thanked everyone for signing up for tasks. However, some people have not shown up. Please make sure to notify Robert if you can't make it. Pete Lescure suggested cleaning out the storage unit at Epicenter. President Kris suggested that the Sargeant of Arms, secretary, and President should decide what needs to be discarded.
Note: Jeff Gospe asked that anyone who would like to help President-elect Ann with the meeting check-in would be greatly appreciated. The more people that step up to welcome the members and guests, the more inviting and friendly our Club will be. If you want to help, please contact President Kris or President-elect Ann directly.
Wine Auction
Guest Jaime Rojos donated a bottle of wine from his winery a few weeks ago. President Kris has been waiting for just the right time to auction it off. First, Jaime briefly summarized his background and details about the wine. Then, the bidding began, and Steve Olsen took home an excellent bottle of Rojos Winery wine for a donation of $100! Thank you, Mr. Olsen.
Traveling Obie
President Kris asked if anyone was traveling and had room in their suitcase for Obie. Laurie Stevens said she was going to Colorado for Christmas and would be happy to have a traveling companion.
No program slides this week
Club Job Openings:
Still need a few bulletin writers. Need a person on the board for Vocational Service Recognition
Additional Pictures:
(Click on image to view additional meeting pictures)
Governor, District 5130
Secretary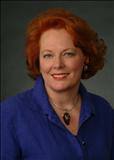 Debi Zaft P.O. Box 505 Santa Rosa, CA 95402
Board of Directors
Kris Anderson – President
Ann Gospe – President Elect
Casey D'Angelo – President Elect Nominee
Ray Giampaoli – Past President
Debi Zaft – Secretary
Karen Ball – Treasurer
Robert Pierce – Sergeant At Arms
Julia Parranto – Club Service- Membership
Andrea Geary – Club Service – Club Meetings
Matthew Henry – Club Service – Fund Raising
Charlie Howard-Gibbon – Club Services – Member Activities
Pete Lescure – Club Service – Records and Outreach
Casey Carter – Member Involvement
Mary Graves Community – Service – Youth
Tim Fawcett – Vocational Service
Scott Bartley – International Service
Paul Hamilton – Foundation Representative
DIGITAL EDITION No. 482 December 7, 2022  EDITOR: Diane Moresi PHOTOGRAPHER: Jeff Gospe PUBLISHER: Richard Lazovick