Next Meeting is via Zoom – December 16, 2020
A Golden State Update

Senator Mike McGuire
State Senator Mike McGuire from our own District 2 will be our featured speaker on December 16.   Senator McGuire has been a tireless advocate for our region.   He will give an update on what is happening in the District and in our State Capitol.  Mike has brought millions of dollars for infrastructure projects, open space preservation and education to his district so be sure and attend to learn more about his latest priorities.
–>  Debi will send you the Zoom login link for the 12:00 meeting. Feel free to put your feet up, grab a sandwich, and join the meeting. <–
UPCOMING PROGRAMS
All in-person meetings are currently on hold.  Instead, we will be holding online meetings using Zoom.  Please be on the look out for an email with the link from either Jeff or Debi.
Wednesday December 23, 2020:  Club Is Dark For Holidays
Wednesday December 30: To Be Announced
Wednesday January 6: No Meeting (See January 7th)
Thursday January 7:  Multi-Santa Rosa Rotary Club meeting – Click for flyer
Keep checking back.  New Programs coming soon!
UPCOMING SOCIALS
Keep checking back.  New socials coming soon!
USEFUL LINKS
Visit our district at: http://www.rotary5130.org
Check out Rotary International at: http://www.rotary.org
Come see us at: http://rotarymeansbusiness
Watch The Meeting:  Did you miss the meeting?  Here is a link to the recording of last week's meeting:
Click here for this weeks recording
Please note it is only available to view until 12/20/20.
Opening Ceremonies:
Pledge:  Casey Carter
Reflection:  Casey Carter read the following, "In the eighth chapter of Laozi's Daodejing, there is a famous saying, "The highest good is like water." In my opinion, water has three main characteristics: flowing downhill, purifying dirt and benefiting everything without contending, which are also possessed by the highest good. Water always flows downhill and so does the highest good."
Sunshine Report:
Ann Gospe is doing well after her recent surgery.  Carolyn Fassi's cousin passed away (our condolences!)  Debi Zaft's daughter and granddaughter are well after having Covid.
Poinsettia Project:
If you have not picked up your poinsettia(s) please plan to do so.  50 were delivered to Vigil Light after today's meeting.  Next year, God willing, we will be baking cookies and singing carols!
New Member:
Scott Bartley was installed today and got his red badge.  Yes, he is related to Chuck Bartley….his uncle!  Scott was a long-time member of Santa Rosa West and a past president!  He lives with his partner; Chris Hightower and they have two dogs.  Scott has been an architect in Santa Rosa for many years.  His company is Hall and Bartley Architecture and Planning.  His father encouraged him to become a Rotarian.  To quote his dad, "They will work your ass off for 10 years, you will become president and then they will leave you alone."  Welcome to the club, Scott!  Jeff Kolin will be his mentor.
Rotarian of the Month:
That would be Julia Parranto.  She has taken on the responsibility for the membership committee and is putting her heart into it.  New member packets and other improvements are being made.  Good job!
Announcements:
Rio Ray announced that our weekend at Oliver's Market netted $1296.18.  Include the $3500.00 from the club/foundation and we have clearly beaten the Kiwanis Club, again!
Rio Ray also announced the toy sorting that will be next Monday, December 14th.  He can always use a few more volunteers.
Sam McMillan and Debi Zaft said the meat auction is done!  $1120 was raised from the sale.  You can pick up your meat, and pay if you have not already, on Saturday December 12th at Sam McMillan's home, 2425 Dunaway Drive, Santa Rosa, CA .
Need a holiday gift suggestion?  Here are two ideas.  Dan Balfe suggests a Paul Harris Fellow as a gift.  Pete Lescure suggests giving a subscription to the Rotarian (especially to those you think would make great Rotarians).
The next District Conference will be October 8 –9, 2021 at the Doubletree in Rohnert Park.
Dictionary Update:
Ted Wilmsen says the dictionaries have been ordered.  when they come in, we need to insert the label and the letter to the parents.  We can all meet and do it together or we can all take a box or two home, do the work and return to Ted.  More to come on that.  Please note that the Foundation paid for the dictionaries this year.  Maybe they can keep that going?
Recognitions:
Speaking of Paul Harris Fellows; Debi Zaft is starting a new one for her brother Paul with $100.00.  Craig Meltzner donated $100.00 to the club and $100.00 to the Salvation Army.
Guest Speaker:  District Governor Doug Johnson
Since this is Doug's home club, we are the last of the 47 to be visited.  All clubs in District 5130 have adapted to our covid reality except Ferndale. They have chosen to suspend meeting until they can have regular meetings again.  The one thing he says he has missed this year is that he cannot meet
with the clubs in person.  He likes to get to know the clubs and their culture.  Doug is from a town near Boston.  He attended college at the American University in Washington DC.  Upon graduation he headed west.  Since 1986 he has worked for Discovery Office Systems.  He has three adult children that all live in the area and four grandchildren.  Still, he is a fan of all things Boston and New England despite his many years in California. He is active in his church.  One of the things he enjoyed the most in his training to be a district governor was attending the International Assembly in San Diego last January.  there were 528 people from over 200 countries in attendance.  When former President, Mark Mahoney introduced Holger Krauch and his theme for the year, 1200 were in attendance, "Rotary Opens Opportunities."  the gist being that Rotary is at a crossroads. Rotary must adapt sooner and faster.  We need to adapt the ways of the younger generation, not the other way around.   covid hit is March, but did Rotary stop?  No Rotary adapted.  It did not change our core values.  We did not stop having meetings.  We now Zoom. Charles Darwin said, "It is not the strongest of the species that survives, not the most intelligent that survives.  It is the one that is the most adaptable to change."  We have adapted we still did the poinsettias for Vigil Light, we are still doing the dictionary project, and we have still done our meat auction. 
We figured it out.  We adapted.  Another favorite quote of Doug's from the movie Apollo 13, "Don't tell me what isn't working, what is working?"  We now have a new area of service and Bill Rousseau is the chair of the new Ethical and Business Initiative.  Next October 8th we will have our first awards in this area at a luncheon during the district conference.  There will be district grant money given to the clubs that do the best in their category(s).
Doug would like us to get all members signed up for automatic giving.  It can be any amount but just get the members to do it.  The world is going through hell right now.  Don't give up!  Rotarians are people of action.
On Monday, December 14th at 7:00PM Barb Spangler will have a Zoom event with any Barrett of Garberville on Earth Day projects.  It is possible that new Rotary Clubs will be project based; people with a passion for one thing.
Oh, and those Five Core Values:  Integrity, fellowship, diversity, service and leadership/
Additional Pictures:
Governor, District 5130
Doug Johnson
Secretary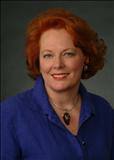 Debi Zaft P.O. Box 505 Santa Rosa, CA 95402
Board of Directors
Club Service I, Membership, Julia Parranto
Club Service II, Club Meetings, Casey D'Angelo
Club Service III, Fundraising, Diane Moresi
Club Service IV, Member Activities, Anne Gospe
Club Service V, Information Technology and Records, Pete Lescure
Community Service I, Member Involvement, Rio Ray
Community Service II, Youth, Andrea Geary
Vocational Service, Carolyn Fassi
International Service, Dan Balfe
DIGITAL EDITION No. 386 December 9, 2020  EDITOR: Kris Anderson PHOTOGRAPHER: Kris Anderson & Diane Moresi PUBLISHER: Richard Lazovick