Next Meeting is via Zoom


Wednesday February 17, 2021
Rotary Exchange Student to France
Maya Bisbiglia
Maya Bisbiglia was a 2019-2020 Exchange Youth Ambassador to France.
Take a trip to France without leaving your place. We will talk wine recommendations, special holidays, national parks (you can live in them!) and of course the positive and transformative impact of youth exchange.
–>  Debi will send you the Zoom login link for the 12:00 meeting. Feel free to put your feet up, grab a sandwich, and join the meeting. <–
All in-person meetings are currently on hold.  Instead, we will be holding online meetings using Zoom.  Please be on the look out for an email with the link from either Jeff or Debi.
Wednesday February 24:  College Graduates Who Change The World: How 10,000 Degrees Supports Sonoma County Students
Keep checking back.  New Programs coming soon!
UPCOMING SOCIALS
Keep checking back.  New socials coming soon!
USEFUL LINKS
Visit our district at: http://www.rotary5130.org
Check out Rotary International at: http://www.rotary.org
Come see us at: http://rotarymeansbusiness
Watch The Meeting:  Did you miss the meeting?  Here is a link to the recording of last week's meeting:
Click Here
Please note it is only available to view until  2/20/21
Opening Ceremonies:
Pledge and Reflection:
Vickie Hardcastle led us in today's Pledge and then read an excerpt from Randy Pauch's "The Last Lecture."  Basically, look for the good in people, even if they have done some wrong to you.  If you wait long enough, they may surprise you and show you their good side.
Guests: 
Francesco Lecce-Chong, Will Haymaker and Terry Abrams (Jeff still working on getting Terry to join us).
Football Pool Winners:
Vickie Hardcastle won the first quarter, Ray Giampaoli won the second quarter, and Kris Anderson cleaned up with the rest!
Sunshine Report:
Cecil Humes hobbled in on crutches to the Zoom meeting.  He had a fall while riding his bike.  He injured his lower right leg.  Get well soon, Cecil!
Dictionaries:
Ted Wilmsen brought in a letter from one of the kids that got a dictionary, Jessica Rivera from Douglas Whited Elementary.  So cute!
Rotarian of the Month:
This month it went to Rick Allen!  He is one of those quiet Rotarians that is always there to help.  He has been involved in World Community Service (especially Telemedicine and the Peanut Butter Project), Giro Bello, New Gen Scholarships……He personifies a person who does good!
Hop to it for Hunger:
We have the six breweries all lined up for 10 cases each.  Robert Pierce has designed a logo for the bags.  They will be bagged in a green bag and sold for $50.00 each.  All the donations will go to the Redwood Empire Food Bank.  The sale will start about February 27 online.  Pick up for the beer will be at the Food Bank and they will have a canned food drive at the same time, so bring your canned goods (protein is preferred). Pick up date to be on March 13, from 10 a.m. to 1 p.m..
100% Paul Harris Club:
Ray Giampaoli is on a mission to have all of us in the club have at least your first Paul Harris Pin and Certificate.  13 people in our club have not completed their first Paul Harris Fellowship.  "Our Rotary Club has ways to help you complete your first Paul Harris."  Contact Ray or Dan Balfe and discuss it with them.
Giro Bello Update:
The Giro Bello is not dead!  Most spring and summer rides are moving to the Fall.  However, Santa Rosa Cycling can handle only so many and there are not enough Saturdays for all the rides.  We are in discussion with piggybacking with the Wine Country Century.  That way we can both run our rides and share the costs.
Hands-On Project(s) Update:
Charlie Howard-Gibbon is working to get us some more projects.  The Redwood Empire Food Bank may be next month.  He is also looking at small projects in our local parks that could be done on a Friday afternoon or a Sunday.
This Week's Program:
Francesco Lecce-Chong and what the Santa Rosa Symphony has been doing…. virtually.
Yes, even the Santa Rosa Symphony, and many other symphonies, have gone virtual since last Spring.  They are doing what they can to keep their members employed.  Many instrumentalists belong to more than one symphony and teach on the side. To lose the performance side of their income in devastating. The good news is that on the virtual platform (they use YouTube) they can reach 5000 people for a concert. That is 3 times more than a regular concert and their audience is worldwide.  The next concert is Sunday, February 14th at 3:00 on their YouTube channel.  It took a lot of hard work to be able to do the virtual concerts.  A lot of COVID protocol that did not exist had to be developed.  Francesco played examples of what they have done and other symphonies from around the world.  In Dusseldorf, Germany they have 3 groups of 15 musicians.  The Pittsburgh Symphony played outside over the summer.  The Chicago Symphony played inside, but with only 10 members at a time.  The Houston Symphony has not had the same restrictions in Texas, and they were able to have a guest violinist.  Dusseldorf is now playing with a full stage of musicians, but no audience.  Because the virtual concerts attract so many more people, the sponsors have been quite happy.  It makes a big deal to them to see the metrics of who is watching the symphony.
Dates to Remember:
02/17/2021: Our Rotary Exchange Student
04/16/2017 – 04/17/2021:  District Assembly, online.  This is a perfect time to discover more about your Rotary club and what is happening at the district level.  If you haven't participated before, you will be amazed.
10/08/2021- 10/09/2021 – District Conference, plus the Ethical Business Awards Luncheon (see William Rousseau for the details).
Symphony Pictures:
Additional Pictures:
Governor, District 5130
Doug Johnson
Secretary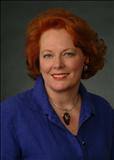 Debi Zaft P.O. Box 505 Santa Rosa, CA 95402
Board of Directors
Club Service I, Membership, Julia Parranto
Club Service II, Club Meetings, Casey D'Angelo
Club Service III, Fundraising, Diane Moresi
Club Service IV, Member Activities, Anne Gospe
Club Service V, Information Technology and Records, Pete Lescure
Community Service I, Member Involvement, Rio Ray
Community Service II, Youth, Andrea Geary
Vocational Service, Carolyn Fassi
International Service, Dan Balfe
DIGITAL EDITION No. 394 February 10, 2021  EDITOR: Kris Anderson PHOTOGRAPHER: Kris Anderson & Diane Moresi PUBLISHER: Richard Lazovick