Our Program For Wednesday, February 12, 2020
Valentine's Program
President Cathy Vicini
President Cathy will be presenting a fun
Valentine's program.
Will it be a heart warming meeting?
Will this be unlike any program
you've attended?
Can Cathy decide what she is going to do
for the program?
Come experience love amongst
your fellow Rotarians.
UPCOMING PROGRAMS
Wednesday February 19, 2020:  Trivia Contest
Keep checking back.  New Programs coming soon!
UPCOMING SOCIALS
Keep checking back.  New socials coming soon!
USEFUL LINKS
Visit our district at: http://www.rotary5130.org
Check out Rotary International at: http://www.rotary.org
Come see us at: http://rotarymeansbusiness
Opening Ceremonies:
Pledge: Robby Fouts
Reflection: Kathy Schwartz with a quote from Anne Frank
Visitors:
Richard Nisley was the guest of Carolyn Fassi. Tasia Henderson and Amal Ahmed were the guests of Mary Graves
Visiting Rotarians:
Susan Nowacki was visiting from the Rotary Club of West Santa Rosa.
Sunshine Report:
Tim Fawcett's mom has passed away. We send our condolences to Tim and his family
Raffle:
We had 7 marbles in the bag with a pot of about $50.00. Julia Parranto had the right number and she pulled the blue marble! Yeah!
Joke of the week:
Murphy and Jimmy were walking home from the pub.  Murphy says to Jimmy, 'What a beautiful evening, look at the moon.'
Jimmy stops and looks at Murphy, 'You are wrong, that's not the moon, that's the sun.' Both started arguing for a while when they come upon a real drunk walking in the other direction, so they stopped him.
'Sir, could you please help settle our argument?
Tell us what that thing is up in the sky that's shining. Is it the moon or the sun?'  The drunk looked at the sky and then looked at them, and said,
'Sorry, I don't live around here.'
Rotarian of the Month:
Vickie Hardcastle for all the wonderful ways she serves the club and the Foundation for more than 20 years! She manages the huge job of tracking and accounting the Paul Harris points and recipients and has been involved in the Foundation accounting as well for many years.
Announcements:
Please be at the meeting on February 12th. President Cathy has something special that day and she is not telling what it is.
The Rotary Club of Runaway Bay in District 9640 (Australia) has a toast to another Rotary Club around the world on the 1st Tuesday every month. We were so honored!
Superbowl winners: Doug Johnson won the 1st quarter. Karen Ball won the 2nd and 3rd quarters. The team to Ted, Sam and Steve won the last quarter. The "trio" of Ted, Sam and Steve gave up a little of their winnings to one of the new funds in the foundation.
For the record there is a new Roy Thylin fund for a business student transferring from SRJC to a four-year school. Cathy and John Vicini family have started a healthcare scholarship for a SRJC student who has been accepted and transferring to a four-year college. Ted and Deanie Wilmsen have also started a healthcare scholarship for a SRJC student that is transferring to a four-year college.
Susan Nowacki from the West Club was here to promote her club's crab feed on February 22nd at the Friedman Center, 4676 Mayette Avenue, Santa Rosa. Doors open at 5:00 and dinner is served at 6:30. The cost is $100.00, but that includes the open bar. Raffles, Silent and Live Auctions. The theme is Magnum PI so wear your best Hawaiian gear. Kris Anderson has some tickets to sell.
JC Sun pointed out that a Giro Bello Sponsor package was on everyone's chair. If each of us could find one sponsor it would go a long way to our Giro Bello goal.
Ryan Thomas announced that the Student Recognition Luncheon will be on February 26th. Please be here to support the kids!
Matthew Henry wants to make sure we all "Like" our Giro Bello page on the following:
Facebook: Giro Bello
Twitter: @RotaryGiroBello
Instagram: @GiroBello
Giro Bello yard signs will be available next week.
Former President Fred Levin Takes over!
President Cathy faked being a little under the weather so she asked Fred Levin to step up to the podium and take over……..Fine Madness!!!
Recognitions:
Jeff Gospe was fined for being about 15 minutes late every week. Since the stock market is up and bonds are down and he is 52 years old so he donated $100.
Michael Moore had his 75th birthday when he went up to Oregon. He donated $105.
Jack Atkin and Fred Levin got their math all wrong when they told the kids at Lincoln School that 100 X 100 = 1000. Oops! I believe Fred and Jack donated $100 each.
Julia Parranto just won $50 in the raffle so she is giving $100 to the club.
Paul Hamilton ratted out that Kim Murphy has a new horse. Kim donated $100 for her son's finance's Paul Harris and another $100 to the club. Paul gave $100 too. Fred took pity on Kris Anderson and only charged $5.00 for her phone that range. Mary Graves got hit for a $5.00 fine too.
Jeff Kolin went to costa Rica on a very posh vacation and paid $100.00. Blaine is going to Pebble Beach for the Golf Tournament and he gave $100.00.
Thank you to out generous Rotarians! Thank you, Fred!
Today's Program:
Today's guest speaker was our own Bill Crowley on "Saving Venice."
Venice is sinking and Venusians and the Italian government have long come up with ideas but then they never do anything about it. Venice is in the middle of a lagoon off the Adriatic Sea. There are 3 inlets into the lagoon from the sea. The most promising answer to the problem is to put gates at the three inlets and raise them when Venice is having "Acqua Alta."
Between 1867 and 1964 Venice has flooded 53 times. Besides the high tides, there is the problem with waive action from the boats in the canals. The latest plan to stop the flooding was proposed in 1984. In 1997 a new study was done. The Mose project, talked about for years was finally started in 2003. The finish date was to be 2009. Now it is expected to be completed in 2021-22.
Due to the constant battle with water the population of Venice has declined from 185,000 people in the 1950's to about 60,000 today.
Other issues having to do with preserving the lagoon as a bird sanctuary and the environment of the area is also of grave concern.
Governor, District 5130
Kathy Flamson
Attendance Secretary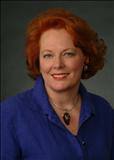 Debi Zaft P.O. Box 505 Santa Rosa, CA 95402
Board of Directors
Club Service I, Membership, Michael Moore
Club Service II, Club Meetings, Holly Garretson
Club Service III, Fundraising, Ryan Thomas
Club Service IV, Member Activities, Anne Gospe
Club Service V, Information Technology and Records, Brandon Urich
Community Service I, Member Involvement, Rio Ray
Community Service II, Youth, Andrea Geary
Vocational Service, Carolyn Fassi
International Service, Dan Balfe
DIGITAL EDITION No. 346 February 5, 2020  EDITOR: Kris Anderson PHOTOGRAPHER: Diane Moresi PUBLISHER: Richard Lazovick