Note:  Starting February 22, 2023

we will be meeting at the Bennett Valley Golf Course
Next meeting
Wednesday, February 15, 2023

Sonoma County Family YMCA
Matthew Henry, YMCA CEO
The YMCA is an inclusive, charitable organization that enriches the community through the areas of Youth Development, Healthy Living, and Social Responsibility.  Being healthy means more than simply being physically active.
The main facility located on College Avenue in Santa Rosa houses two indoor pools, dry sauna, fitness center, group exercise studio, activity Center, outdoor basketball court, men's and women's locker rooms and Child Watch.
The Y is made up of people of all ages and from all walks of life working side by side to strengthen communities. Matthew has more than 22 years of non-profit management experience with the goal to continue on the path of successful leadership in the YMCA movement to better serve the community.  He is married to Andrea and together they have 2 children.
PLEASE NOTE: Meeting In-Person & via Zoom!  Please register.
Note: We are moving – Meetings of the Rotary Club of Santa Rosa will move to the Bennett Valley Golf Club on Wednesday, starting February 22, 2023, at noon. We must place our reservations eight (8) days before the meetings. Attendance will be in-person only, no zoom option or recording.
–> Debi Zaft will email you the link for online, once you have paid.  Use this link to pay.  CLICK HERE!
Wednesday February 22: SAY – Social Advocates For Youth (To be held at Bennett Valley Golf – in-person only.)
Wednesday March 1: High School Recognition Program (To be held at Bennett Valley Golf – in-person only.)
Click here for the current calendar (Subject to updates).
UPCOMING SOCIALS & PROJECTS & EVENTS  
Redwood Empire Food Bank – The club's Rotary Work evening is Wednesday, March 8, 2023, at 5 PM. Please mark your calendar and join your fellow Rotarians for this important hands-on community project!
Peace Pole Dedication – The next Peace Pole dedication will be on February 14, 2023, at the Caesar Chavez Language Academy.
New socials, projects, & events coming soon!
Rotary Announcements
May 27 – 31, 2023: The Rotary International Convention will be in Melbourne, Australia. You can sign up now and book you room(s). This will be RI President Jennifer Jones' convention so it should be epic as the first woman RI president.
USEFUL LINKS
Visit our district at: http://www.rotary5130.org
Check out Rotary International at: http://www.rotary.org
Come see us at: http://rotarymeansbusiness
Watch The Meeting:  Did you miss the meeting?  Here is a link to the recording of last week's meeting:
(Click here for recording) 
Please note it is available to view until: (2/18/23)
Also, note, the 2/15/23 meeting will be the last one recorded.
Opening
Red-Badge Rotarian, Laura Stevens, conducted the opening today.
She recited her thought for the day from memory. "I am a bubble. Sometimes I am translucent. Hues of pink, red, and blue. Sometimes I am easy to break, and sometimes I am not. Sometimes bubbles remind me of people too."
Visiting Rotarians
Susan Silverman from the Rotary Club of Gualala.
Guests
Neil Silverman, guest speaker today and former Rotarian of the West Club.
Leslie Bisbee Jordan, Executive Director of the Sonoma County youth-serving non-profit "Free to Be," is a guest of Diane Moresi's.
Doug Landin is a future Santa Rosa Rotary Club member.
Sunshine
Ginny Cannon reported that everyone is doing well.
Raffle
Nona Lucas conducted the raffle. Guest Leslie Jordan pulled the ticket, and once again, Ted Wilmsen had the lucky number. However, he did not win the grand prize. Bill Hatcher was the Second Chance winner and selected a Scratcher over a candy bar. Thank you, President Kris, for providing Scratchers for the Second Chance drawing.
Announcements
Redwood Empire Food Bank – Charles Howard-Gibbons announced that tonight Wednesday, February 8th, at 5 PM, is the Rotary Work night at the Redwood Empire Food Bank, despite what you might have read in the bulletin last week.
Change of Venue – Karen Ball reminded everyone that the club would begin meeting at the Bennett Valley Golf Club, named the "Iron and Vine," starting on February 22nd at noon. Reservations MUST be made eight days in advance. Payment will be taken at the door. Please use cash or check to save the club a $2.00 fee charged by the credit card service. The cost of lunch with dessert and coffee is $33.00. The option for a beverage only is $10.00. The reservation and payment process will evolve over the next few months.
Board Changes – Ann Gospe announced that changes to the make-up of the Board during her year had been approved. She will share more about the approved changes next week. If you are interested in learning more about serving on the Board of Directors, please contact Ann.
Dictionaries – Ted Wilmsen announced that many of the dictionaries have already been distributed. Members should return any dictionaries left to Ted after the deliveries are completed.
Peace Pole Dedication – There will be a Peace Pole dedication at Casaer Chavez Language Academy on February 14th and another at Steele Lane School on February 17th. If you want more information, check with President Kris or President-elect Ann.
Drucker Grant – The Rotary Club of Santa Rosa Foundation selected the Redemption House to receive the Drucker Grant. Steve Olsen will formally introduce the Redemption House co-founders next week. One of the co-founders is a former Rotary scholarship recipient.
Giro Bello – Robert Pierce announced that there would be a brief meeting following the club meeting today.
Youth Exchange Golf Tournament – The Youth Exchange Committee is hosting a fundraiser.
Telemedicine – The Telemedicine Project is also having a fundraiser.
International Committee (World Community Service) – The committee donated $1,000 to the Shelterbox relief project for Syria and Turkey.
Ukraine Generators Fundraiser – The Super Bowl Pool board has been filled. Numbers will be sent out to those who participated before the game on Sunday. Half of the money that was raised will go to the Ukraine generators project and the other half to the winners.
Ukraine – Jeff Gospe updated the club on the fundraising amounts collected and sent to Ukariane for the generators. A total of $27,000 was wired to Ukraine on Monday. In addition, the Rotary East/West Club donated $8,500 just yesterday. Jeff also noted that the Rotary Clubs in Ukraine have gone from 1,100 members a year ago to 1,400 members to date. Please send out the Ukraine information to your contacts.
Birthdays – Keven Brown was not present to sing or provide gifts this week, but birthday wishes went out to Jeanne Levin and Tony Roehrick.
Today's Program – Burning Man
Program Chair, Susan Nowacki, introduced Neil and Susan Silverman. The Silvermans have treasured and taught photography together for over 20 years. Sharing their knowledge and experience. They strive to inspire their students with knowledge, insight and techniques to create new pathways of individual expression for each person. Today they presented their interesting experience of attending Burning Man, a nine-day annual festival that involves art, music and culture in a temporary city of like minded people who join together in Nevada celebrating self expression.
The Silverman's shared a number of interesting and artistic photographs of their time at the festival. The
essence of Burning Man was clearly evident in the art, music, and generosity of the participants according to Neil. Everything from the food to the merchandise to most services are free. The music at the event ranged from small bands to professional orchestras, from small stages, to three story tall stages. The quality of the music was world class. Neil is a professional musician, but wasn't able to qualify to perform with the orchestra. The art was amazing in size and scope. It is created by artists from all over the country and the world. The artists work on their pieces some multiple stories high, all year long only to have them completely burned at the end of the week.
To learn more about Burning Man visit the website at www.burningman.org.
Program Slides
Click image for a few more of the slides:
Club Job Openings:
Still need a few bulletin writers. Need a person on the board for Vocational Service Recognition
Additional Pictures:
(Click on image below to view ALL of the meeting pictures)
Governor, District 5130
Secretary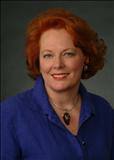 Debi Zaft P.O. Box 505 Santa Rosa, CA 95402
Board of Directors
Kris Anderson – President
Ann Gospe – President Elect
Casey D'Angelo – President Elect Nominee
Ray Giampaoli – Past President
Debi Zaft – Secretary
Karen Ball – Treasurer
Robert Pierce – Sergeant At Arms
Julia Parranto – Club Service- Membership
Andrea Geary – Club Service – Club Meetings
Matthew Henry – Club Service – Fund Raising
Charlie Howard-Gibbon – Club Services – Member Activities
Pete Lescure – Club Service – Records and Outreach
Casey Carter – Member Involvement
Mary Graves Community – Service – Youth
Tim Fawcett – Vocational Service
Scott Bartley – International Service
Paul Hamilton – Foundation Representative
DIGITAL EDITION No. 489 February 8, 2023  EDITOR: Diane Moresi PHOTOGRAPHER: Jeff Gospe PUBLISHER: Richard Lazovick