Welcome to 2023!!
Next meeting
Wednesday, January 11, 2023

The New SR City Manager
Maraskeshia Smith
Santa Rosa City Council recently selected Maraskeshia Smith to take the reigns as Santa Rosa's new city manager.  Smith was previously serving as Stockton's deputy city manager and made quite a name for herself with her previous employment being Oakland's assistant city manager,  ushering in many important programs to impact the city of Oakland. The programs included making housing more affordable, helping the homeless, and plans for economic development. .
PLEASE NOTE: Meeting In-Person & via Zoom!  Please register.
–> Debi Zaft will email you the link for online, once you have paid.  Use this link to pay.  CLICK HERE!
Wednesday January 18: Public Safety Awards
Wednesday January 25: Equi-Ed – Therapeutic Power of Horses
Click here for the current calendar (Subject to updates).
UPCOMING SOCIALS & PROJECTS & EVENTS  
Peace Pole Ceremony – A Peace Pole Ceremony will be held on January 23, 2023, at 10:30 AM at Luther Burbank Elementary School. You are invitedProject Amigo – Last call for those who wish to attend. Currently, it is President Kris, Julia Parranto, and Rose Frances.Keep checking back.
New socials, projects, & events coming soon!
Rotary Announcements
May 27 – 31, 2023: The Rotary International Convention will be in Melbourne, Australia. You can sign up now and book you room(s). This will be RI President Jennifer Jones' convention so it should be epic as the first woman RI president.
USEFUL LINKS
Visit our district at: http://www.rotary5130.org
Check out Rotary International at: http://www.rotary.org
Come see us at: http://rotarymeansbusiness
Watch The Meeting:  Did you miss the meeting?  Here is a link to the recording of last week's meeting:
(Click here for recording) 
Please note it is only available to view until: 1/15/23
Opening
President Kris asked Keven Brown to lead the club in the flag salute and Barry Silberg to lead us in the Four-Way Test, and she provided the reflection.
Visiting Rotarians
There were no visiting Rotarians today.
Guests
There were no guests today.
Sunshine
Ginny Cannon reported that everyone was doing well. However, President Kris accidentally dropped a large bottle on her toe and broke it. She explained and stated that she was doing fine.
Raffle
Keven Brown conducted the raffle, providing some fun at his expense. Kurt Groniga first selected a marble and quickly corrected to drawing the ticket. Steve Olsen had the winning number and selected the marble for a $10 consolation prize. Mary Graves did the Second Chance drawing. Pete Lescure won a Scratcher.
January Birthdays
Jeff Gospe, Steve Olsen, and Pete Lescure were present today for the birthday acknowledgment. Once again, a rousing round of "Happy Birthday To You" was sung. Keven Brown provided gifts from Corricks for the Rotarians.
Announcements
Dictionaries – Please see the email that went out regarding the Dictionary Project. It includes the names of the teams for each school. There are still a few openings that need to be filled.
Peace Pole Ceremony – A Peace Pole Ceremony will be held on January 23, 2023, at 10:30 AM at Luther Burbank Elementary School. You are invited.
Rotarian of the Month
The Rotarian of the Month will be acknowledged next month.
Recognitions
04Jan2023ObieGospeHawaiianAdventuresAnn and Jeff Gospe presented the "Obie Show" with slides from their Thanksgiving trip to the Big Island. One highlight of the trip for Obie was the 2 ½ hour helicopter flight over the Mauna Loa volcano. Exchange student Will Fulkerson accompanied the Gospes and "Obie, the Bear." What a lucky bear! (Click on image to view Obi's Hawaiian adventure)
Ann and Jeff each donated $50 to the club. In addition, they returned with a bag of macadamia nut goodies to be auctioned off by President Kris. Mary Graves was the recipient with her $60 bid.
Julia Parranto and Rose Frances proudly announced that they had welcomed Emily's biological sister, Hannah Florence, into their family. She is attending Santa Rosa High School. Rose joined the Paul Harris Society in her honor, and they donated $100 to start Hannah's Paul Harris. Congratulations to you all!
Program
Susan Nowacki introduced today's program, "Getting To Know You". The speakers were Dan Balfe, Sam McMillan, and Jeanne Levin. Highlights from their presentations.
Dan Balfe was born in Indiana and attended college at Purdue. He majored in electrical engineering. He was first introduced to
Rotary in high school when a friend would invite him to Rotary Club meetings when professional athletes were speaking. He served on a number of the executive boards in the area and attended several Rotary clubs as a guest but was never invited to join. When he moved from San Carlos, CA, to Cambria, CA, he made the acquaintance of a Rotarian who did ask him to join. Dan became a Rotarian in 2004. He initially served as the Club Service Director and Club President from 2009-2010. Then, he was asked to be the assistant governor for 11 northern coastal California clubs. Dan stated that he had always felt blessed by Rotary and was again blessed when he was invited to join the Rotary Club of Santa Rosa. When the family moved to Santa Rosa in 2018, he was asked by then-President Julia Parranto. He has served as the co-chair of the Rotary Foundation and District Grant's chair. Currently, he is a member of the World Community Service committee. He lives in Oakmont with his wife. They have five daughters and a son who passed away.
Sam McMillan was born in Santa Rosa in the General Hospital. He is a first-generation Californian on his dad's side of the
family. His mother was born in Santa Rosa, and the family stills own the property where his daughter, son-in-law, and three grandsons live. Both families were in the poultry business. The family doctor was Dr. Shaw, the first president of the Rotary Club of Santa Rosa. Sam's piano and string teacher was Mr. Joseph Walters, also a member of the RCSR. Sam belonged to 4-H as a young man and lived on a ranch with pigs, chickens, and sheep. His teacher at Santa Rosa High School was  Mr. Jamison, also a member of the Rotary Club of Santa Rosa. Sam joined the FFA program, where he participated in judging and served on the state livestock judging team. After graduating, he attended SRJC. Sam participated in the International Farm Youth Exchange Program and traveled to Morocco. He worked for six months alongside the locals in agriculture. Upon his return, he spoke to the Rotary Club of Santa Rosa about his experience. Sam was drafted into the United States Army, serving as the Chaplain's assistant. Sam met his wife, Rita, through his involvement in agriculture and the Sonoma County Fair. Rotarian Steve Olsen said to Sam, "You have got to be a member." Sam currently serves District 5130 as the Chief Sergeant of Arms. He is the chair of the Rotary Club of Santa Rosa Foundation and has served on numerous committees in the RCSR. Sam reflected on the fact that there has always been a Rotarian who has helped guide him through life. He appreciates all that Rotary has done for him and hopes that he can help others by doing the same.
Jeanne Levin, lovingly known as "Queen Jeanne" in the Rotary Club of Santa Rosa, was born in Seattle, Washington. She moved to Washington, DC, as a young woman following her beloved drama teacher. She received a scholarship and attended
George Washington University. After a few months, her dear friend introduced her to a handsome young man, Fred Levin (Past President of RCSR). According to Jeanne, he was a hotshot businessman with an expense account. Fred was soon offered a job in San Francisco, and Jeanne said: "Let's get married, and I will go with you!" Fred took the position in San Francisco, and Jeanne and Fred were married. She finished her degree at the University of California, Berkeley, and took a job with the American Conservatory Theater (ACT) as the assistant development director. She loved the job and was surrounded by exciting people. Jeanne was responsible for throwing social fundraising events. With the help of a committee, she threw a big party for Tennesse Williams, among other notables. However, she learned she did not care for that line of work. She then took a position as development director for Planned Parenthood, Alameda/San Francisco. There were protesters and news media every day. It was an exciting atmosphere, but not for her. At that point, she decided to go to law school. Fred and Jeanne moved to Santa Rosa and remained in their first house until it burned in the 2017 fire. Jeanne set up her own very successful estate planning practice in Santa Rosa. Florence Griswold, her officemate when she opened her practice, invited Jeanne to attend a Rotary meeting. She joined the Rotary Club of Santa Rosa in 1990 and served as the first female president from 1998 to 1999. Currently, she is considering retirement but is finding it difficult to give up her practice. Jeanne stated that joining the Rotary Club of Santa Rosa was the best decision she had ever made, personally and professionally. Jeanne is married to Fred Levin, and they have a daughter, Laura.
(No program slides this week)
Club Job Openings:
Still need a few bulletin writers. Need a person on the board for Vocational Service Recognition
Additional Pictures:
Below are additional pictures from the meeting including three amazing members of our club:  Dan Balfe, Jeanne Levin & Sam McMillan.  Also included are many candids of club fellowship, as well as Keven Brown's raffle malfunction and the endless expressions of President Kris: (Click on image below to view additional meeting pictures)
Governor, District 5130
Secretary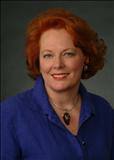 Debi Zaft P.O. Box 505 Santa Rosa, CA 95402
Board of Directors
Kris Anderson – President
Ann Gospe – President Elect
Casey D'Angelo – President Elect Nominee
Ray Giampaoli – Past President
Debi Zaft – Secretary
Karen Ball – Treasurer
Robert Pierce – Sergeant At Arms
Julia Parranto – Club Service- Membership
Andrea Geary – Club Service – Club Meetings
Matthew Henry – Club Service – Fund Raising
Charlie Howard-Gibbon – Club Services – Member Activities
Pete Lescure – Club Service – Records and Outreach
Casey Carter – Member Involvement
Mary Graves Community – Service – Youth
Tim Fawcett – Vocational Service
Scott Bartley – International Service
Paul Hamilton – Foundation Representative
DIGITAL EDITION No. 485 January 4, 2023  EDITOR: Diane Moresi PHOTOGRAPHER: Jeff Gospe PUBLISHER: Richard Lazovick