Our Program For Wednesday, January 15, 2020
Kenwood Hearing
Bill Diles
Bill Diles, a licensed audiologist, will discuss the exciting advancements in hearing solutions and its tremendous growth in the industry. Bill has been a featured speaker at regional and national hearing professional meetings as well as at local trainings for physicians.
UPCOMING PROGRAMS
Wednesday January 22, 2020: Public Safety Awards
UPCOMING SOCIALS
Keep checking back.  New socials coming soon!
USEFUL LINKS
Visit our district at: http://www.rotary5130.org
Check out Rotary International at: http://www.rotary.org
Come see us at: http://rotarymeansbusiness
Opening Ceremonies
Pledge: Robby Fouts
Reflection: Doug Johnson asked us to do something, today, that our future self would thank your for….and then repeat it each day
Visiting Rotarians
Patricia Shafer from NewGen Peacebuilders program and the Rotary Club of Charlotte, North Carolina
Guests
Francesco Lecce-Chong from the Santa Rosa Symphony
Sunshine
According to Ginny, all is sunny!
Raffle
Ryan Thomas said there was $116 in the pot and 5 marbles.  Ted Wilmsen's number was called and he won the pot!
Cathy's Joke of the Week
A man in Pennsylvania is suing Smart Water for not making him smart.  Cathy says she should sue the Girl Scouts because Thin Mint cookies are not making her thin!
Announcements:
Casey D-Angelo announced that NewGen peacebuilders starts this week at the junior college.  40 kids are signed up this year!
Karen Ball mailed the membership bills.  If you did not get your bill, please see her.  The bill is higher due to the facility fee being added and the lunch bill being reduced to $22.00.
Mark Burchill's committee for the 100th anniversary of our club is looking for ideas and locations.  He can use more volunteers
Ray Giampaoli says we already have 43 riders for the Giro Bello.  The updated website is active as of Thursday, January 9th.
Ted Wilmsen is handing out the contact sheets for the different schools for the dictionary project.  Dictionaries will be here next week.  This year we will be contacting the school office manager for delivery.
The Rotary Ski Challenge is back.  It will be February 28th
The first social of the year is on Thursday, January 16th 5:30 – 7:30 at Franchetti's.  This is a casual "no host" get together.  1229 N Dutton Avenue, Santa Rosa (between College and Dutton).  RSVP to Diane Moresi:  dmoresi@mac.com or (707)779-8751
Our club is hosting SCARC this month.  Cathy is looking for suggestions as to where the dinner should be held.  Please contact her with any suggestions!
Rotarian of the Month
This month we had a duo!  Fred Levin and Paul Hamilton!  Congratulations!
Speaker:  Francesco Lecce-Chong
Francesco just came to Santa Rosa from the Pittsburg Symphony.  He was the assistant director.  That symphony organization had a budget 10 times the size of the Santa Rosa Symphony! So why did he come here?  He wanted to do more with the community and Santa Rosa allows him to do that.
Simply Strings is a program that was started at Sheppard Elementary few years ago.  The idea was to get string instruments into the hands of young school children.  Playing a musical instrument teaches discipline. It is for kids in 2nd grade to 8th grade.  Older, more experienced students help the younger ones.
It's Elementary is a program where members of the symphony go to the schools to play for the students.
They have 4 youth ensembles and a youth orchestra.  Playing an instrument gives them skills that help them succeed in life.
Francesco says nothing matches a live performance.  There is an energy that cannot be duplicated on recorded music.  He hopes to bring new symphonies to Santa Rosa.  There will be a performance with mariachis in the spring, an opera next year, more family concerts, not to mention the symphony playing with a movie.
Stay tuned!
Governor, District 5130
Kathy Flamson
Attendance Secretary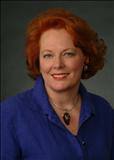 Debi Zaft P.O. Box 505 Santa Rosa, CA 95402
Board of Directors
Club Service I, Membership, Michael Moore
Club Service II, Club Meetings, Holly Garretson
Club Service III, Fundraising, Ryan Thomas
Club Service IV, Member Activities, Anne Gospe
Club Service V, Information Technology and Records, Brandon Urich
Community Service I, Member Involvement, Rio Ray
Community Service II, Youth, Andrea Geary
Vocational Service, Carolyn Fassi
International Service, Dan Balfe
DIGITAL EDITION No. 343 January 8, 2020  EDITOR: Kris Anderson PHOTOGRAPHER: Diane Moresi PUBLISHER: Richard Lazovick