Next Meeting is via Zoom – July 22, 2020
Sonoma Raceway 
Steve Page

Steve Page joined Sonoma Raceway as President and General Manager in 1991 after 11 years working in marketing and special events for baseball's Oakland Athletics where, among other responsibilities, he served as coordinator for the 1987 MLB All-Star Game. Before entering the sports arena, he spent several years on Capitol Hill as press secretary for then-U.S.  Congressman Leon Panetta.  He is a graduate of the University of California at Berkeley.
Steve will give a quick history and overview of Sonoma Raceway, the activities we host, from major events to recreational and performance driving programs and a review of the challenges we've faced over the course of 2020
–>  Debi will send you the Zoom login link for the 12:00 meeting. Feel free to put your feet up, grab a sandwich, and join the meeting. <–
UPCOMING PROGRAMS
All in-person meetings are currently on hold.  Instead, we will be holding online meetings using Zoom.  Please be on the look out for an email with the link from either Jeff or Debi.
Wednesday July 29, 2020: Adam Kaplan on robotic surgeries
Keep checking back.  New Programs coming soon!
UPCOMING SOCIALS
Keep checking back.  New socials coming soon!
USEFUL LINKS
Visit our district at: http://www.rotary5130.org
Check out Rotary International at: http://www.rotary.org
Come see us at: http://rotarymeansbusiness
Opening Ceremonies
Pledge:  Carolyn Fassi
Reflection:  Ginny Cannon told us the story behind George Harrison's song "Here comes the Sun."
Visiting Rotarians:
Jackie Mc Millan
Visitors:
Letitia Hanke
Sunshine:
Jose Guillen's parents have Pneumonia as the result of getting the Covid-19 from their church.  His sisters have been tested, but no results back on them.
Announcements:
– Rio Ray thanked the 30 Rotarians and guest who helped the previous Saturday bagging the one ton of rice and one ton of beans. Sam was recognized for bringing his grandson to help.  Sam and Ted recognized each other over who did more!  Casey, Debi, Jeff Julia and Nona also donated some money.
– Wednesday July 22nd from 2:00 to 4:00 there will be another hands-on project at the Salvation Army.  This time we will be putting together Day Camp Boxes for the kids. All are invited to come help.
– A friend of Carolyn Fassi just had a baby, Amity.  She asked for prayers as Amity is frail.
– The Bocce tournament is September 19th. Click here for flyer
– Dan Balfe said that 50 million was donated by Rotarians for Polio Plus in this last fiscal year.  The Gates Foundation matched it two-for-one for a total of150 million!
– SCARC is on Thursday, July 30th.  It is a Zoom meeting, and all can attend of free!  Click here to for flyer
– The Vets program will not happen this year due to the Covid-19.  It is tool large of a crowd with most attendees over 65 years old.  President Jeff suggested we get a younger veteran to speak to our group around Veteran's Day.
Rotarian of the Month
Rose Wognum Frances!  Having just worked with her on the Belonging Team on NewGen I can personally say she deserves this honor.  She kept our kids together to get the project done!  Rose says her dad would have been very proud of her as he was a Rotarian.
Who is this Rotarian?
President Jeff showed several pictures and we had to guess who was in the picture.
Today's program featured Jon Stout from the Sonoma County Airport.
Air traffic is down since March, and the airport was having a banner year until Covid-19 arrived.  There are several projects going on at the airport and they are still in progress:  Solar panels to be installed above the long-term parking area, terminal renovations and a future new terminal.
Additional Picture
Governor, District 5130
Doug Johnson
Secretary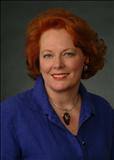 Debi Zaft P.O. Box 505 Santa Rosa, CA 95402
Board of Directors
Club Service I, Membership, Michael Moore
Club Service II, Club Meetings, Casey D'Angelo
Club Service III, Fundraising, Ryan Thomas
Club Service IV, Member Activities, Anne Gospe
Club Service V, Information Technology and Records, Brandon Urich
Community Service I, Member Involvement, Rio Ray
Community Service II, Youth, Andrea Geary
Vocational Service, Carolyn Fassi
International Service, Dan Balfe
DIGITAL EDITION No. 366 July 15, 2020  EDITOR: Kris Anderson PHOTOGRAPHER: Kris Anderson  PUBLISHER: Richard Lazovick