Next meeting
Wednesday, July 26, 2023

Free to Be | Building Confidence — Empowering Youth
Leslie Bisbee Jordan
Free to Be builds confidence in Sonoma County youth, empowering them to make healthy choices in today's ever-changing culture.  The rise in technology and social media, as well as the compounding traumas of our county's fires and pandemic have left our youth more at risk of depression, bullying, mental illness, drug exposure and self harm.
To be held at Bennett Valley Golf – in-person only.
Wednesday August 2: Guns: An American Public Health Crisis We Can Treat!
Wednesday August 8: (to be announced)
Wednesday August 16: Pacific Coast Air Museum
Click here for the current calendar (Subject to updates).
UPCOMING SOCIALS & PROJECTS & EVENTS  
Redwood Empire Food Bank – 2nd Wednesday of the month.  The next one is August 9th – 5 PM – 7 PM
August 13-16 – ShelterBox is launching ShelterBox Adventure Trek.  The first outing will be August 13-16 in Yosemite National Park.
More socials, projects, & events coming soon!
Rotary Announcements
(Check back soon)
Opening Ceremonies, "I love the power of the bell."
Kim Murphy led is in the reciting of The Pledge of Allegiance and the Four-Way Test. Her Reflection was a quote from Elizabeth Kubler Ross:
"The most beautiful people we have known are those who have known defeat, known suffering, known struggle, known loss, and have found their way out of the depths. These persons have an appreciation, a sensitivity, and an understanding of life that fills them with compassion, gentleness, and a deep loving concern. Beautiful people do not just happen."
Visiting Rotarians:
Jim Green from Grass Valley, who has an application in to transfer to our club.
Visitors:
Justin Lewis was brought by Karen Ball, Bill Turner came with Curt Groninga, Shoey Sindel came with Steve Marburger, Mary Francis Walsh came with Peter Holewinski, and our guest speaker is Chris Kam.
Sunshine Report:
Did anyone miss Sam McMillan last week? He rarely misses a meeting! Well, he had a good reason not to be here. His appendix decided and the age of 77 that it needed to come out. So, he had surgery to remove it that day. He is doing fine.
Raffle:
Talk about the power of positive thinking! Our guest, Justin Lewis, announced that we would pull his number….and we did! However, he did not win. But taking home $10.00 was not too shabby!
Announcements:
Our next social is Thursday, July 20, from 4:00 – 6:00pm at the Iron and Vine Restaurant.
District Governor Tom Boylan will be visiting our club on August 9th. He will meet with the board before the meeting and will participate with us at the Redwood Empire Food Bank that night.
The Rotary Magazine quiz is back! Secretary Debi Zaft will have a question about the current issue at next week's meeting. There will be prizes! So, get out the magazine and read it! (Hint – Magazine question:  Who said "my parents instilled in me and my late brother a sense of helping and caring for others that has remained with me for life". — Answer is on page 17 July 2023 Rotary Magazine )
New Member Approval: The board of directors has approved Natash Perez for membership. Natash works at State Farm in Sebastopol. Please introduce yourself next time you see her at our meeting.
Craft Talk from Doug Landin:
What did you want to be when you grew up was the question Doug asked us.  Doug was born in Oakland and grew up in the East Bay.  His dad was a businessperson with the phone company. He graduated from Campolindo High School in Moraga (same school as this bulletin writer).  He met his wife Sandy in high school and married her not long after graduation.  He joined his father-in-law into the insurance business. His daughter Deborah was born, and he joined the Rotary Club of Orinda. He changed careers and became a systems engineer.  The Dot-Com bust ended his career and he returned to the insurance business.  He retired in 2014. Unfortunately, Sandy passed away in 2021.  His daughter convinced him to move to Santa Rosa to be near her family. He needed to transfer his Rotary membership to a club in Sonoma County and he found us! Now the question is not what do you want to do when you grow up but what do you want to be when you grow up.  Doug says that Rotary has provided him with a lot of valuable guidance on that question.  Thanks Doug.  We are so happy that you chose us!
The J. Wesley Jamison FFA Merit Award Program:
Steve Olson, on behalf of the Rotary Club of Santa Rosa Foundation, gave us a little history on the Wes Jameson Award. Wes Jameson was a long time Rotarian in our club.  He was a teacher and an FFA leader for most of his adult like. After he passed away in 1989 the generosity of friends, family, former students, and Rotarians started this award program.  The purpose of the merit award is to encourage and assist local high school agriculture students with the purchase of a project animal to raise, exhibit and sell at the summer fair. The awards range from $300 to $1000.  The JMA program is supporting 30 students this year for a total value of $15,000. Why is our club and foundation involved in this project? As Steve says, "It has little to do with the raising of livestock. It has everything to do with education and the transferable life skills the students acquire while working with their faculty advisors during the process of purchasing, raising, exhibiting, and selling their project."  The FFA motto is "Learning to Do, Doing to Learn, Earning to Live, and Living to Serve."  Financing, accounting, teamwork, responsibility, work ethic, marketing, public speaking, and punctuality are just a few of the skills they learn.
We Rotarians buy two pigs and two lambs each year and we Rotarians have the opportunity to purchase this outstanding home-grown lamb and pork.  This year the exhibiting and auctioning will take place August 3rd through August 6.  They will display their JMA banners over their exhibits. So, if you walk through the animal barns while at the Sonoma County Fair, stop, and introduce yourself and ask them about their project. Talk to Sam McMillan if you would like to support the kids at the fair.
Chris Kam and "The 30 Project How Nature Photography Saved My Life"
This was a real treat for us.  Chris has been a videographer and photographer since he was little.  He started doing it professionally in high school.  He was already to head to Chapman College, last year, to study videography, but he had a panic attack and developed panic disorder.  He was too afraid to leave his house.  So as his friends left for college, he was trapped in his house.  He knew he had to do something and that
was the start of this project. Each day for 30 days he went to different places to push himself. He took his cameras and went outdoors to a different place every day and took a picture and did some filming.  He played his video for us, and it is quite moving!  He did all the work himself. His final location/picture was at the Cerra Gordo Mine with several friends in celebration.  If you go to his website https://www.kamcreative.org  (or just Google The 30 Project). You can see the film (about 23 minutes long) and other work he has done.  The good news is that he will be leaving for Chapman College in the Fall!
Program Slides
Club Job Openings:
Still need a few bulletin writers. Need a person on the board for Vocational Service Recognition
Additional Pictures:
Here are a few additional pictures from the meeting:
USEFUL LINKS
Visit our district at: http://www.rotary5130.org
Check out Rotary International at: http://www.rotary.org
Come see us at: http://rotarymeansbusiness
Governor, District 5130
Secretary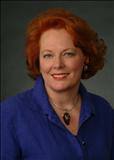 Debi Zaft P.O. Box 505 Santa Rosa, CA 95402
Board of Directors
Ann Gospe – President
Casey D'Angelo – President Elect
(awaiting confirmation) – President Elect Nominee
Kris Anderson – Past President
Debi Zaft – Secretary
Karen Ball – Treasurer
Robert Pierce – Sergeant At Arms
Julia Parranto – Club Service- Membership
Andrea Geary – Club Service – Club Meetings
Matthew Henry – Club Service – Fund Raising
Charlie Howard-Gibbon – Club Services – Local Service
Pete Lescure – Club Service – Records and Outreach
Casey Carter – Member Involvement
Mary Graves Community – Service – Youth
Tim Fawcett – Vocational Service
Scott Bartley – International Service
Paul Hamilton – Foundation Representative
DIGITAL EDITION No. 509 July 19, 2023  EDITOR: Kris Moresi PHOTOGRAPHER: Kris Anderson & Jeff Gospe PUBLISHER: Richard Lazovick