Next meeting
Wednesday, July 27, 2022
Project Quetzal
Bill English & Janice Stradford 
Project Quetzal is a nonprofit organization that works in the western highlands of Guatemala to improve the quality of life of impoverished individuals, families and communities.    It was founded by Janice Stradford and Bill English four years ago to establish and fund preschools in rural communities in Guatemala. The project now provides funding for 9 preschools and 4 afterschool programs.
PLEASE NOTE: In-Person & Zoom meetings returned!  Please register.
–> Debi Zaft will email you the link for online, once you have paid.  Use this link to pay.  CLICK HERE!
Wednesday August 3rd: District 5130 Area Governor Brian Reed
Wednesday August 10th: Antarctica…. A Journey to Earth's Past
Wednesday August 17th: (TBD)
Wednesday August 24th: Deputy District Attorney & former Santa Rosa City Attorney
Wednesday August 31st: Former Hobo, on riding the rails and his latest novel
Click here for the current calendar (Subject to updates).
UPCOMING SOCIALS & PROJECTS  
(No currently scheduled Socials or projects)
Keep checking back.  New socials coming soon!
USEFUL LINKS
Visit our district at: http://www.rotary5130.org
Check out Rotary International at: http://www.rotary.org
Come see us at: http://rotarymeansbusiness
Watch The Meeting:  Did you miss the meeting?  Here is a link to the recording of last week's meeting:
(Click here for recording ) 
Please note it is only available to view until: 7/30/22
NOTE: This is an abbreviated bulletin.  
Kris has been writing the bulletin for a very long time.  Now that she is president, she needs a few bulletin writers to help out.
Opening Ceremonies:
After President Kris greeted us, Ann Gospe led us in the reciting of The Pledge of Allegiance and The Four-Way Test. Ann's Reflection was about things that are important to her, and she was so happy that Dora Zuniga was here today to talk about Project Amigo.
Visiting Rotarians:
Dora Zuniga from the Rotary Club of Tampa, Bill Valenti Past President of Club of West Santa Rosa
Visitors:
Joshua Crain
Sunshine Report:
Cecil Humes is still in the hospital. He told us last week he was getting out the following day. Well, his doctor(s) had other ideas. His Cellulitis in his foot is still not healing. He will be in a little while longer. In other news, Richard Lazovick has Shingles. Ouch! We wish both a speedy recovery.
Raffle:
Pete Lescure said that $117 was in the pot today and visiting Rotarian, Dora Zuniga, pulled out the blue marble! She donated her winnings back to the club.
Scholarship Recipient:
We were pleased to have Joshua Crain visit our club today. He has been awarded the Shirley and Spenser Flournoy Engineering Scholarship for a SRJC student who is transferring to a four-year university. Joshua has a 4.0 GPA at the JC and is transferring to Cal Poly San Luis Obispo. This is a $2000 scholarship that can be renewed for one additional year.
Rotaract:
Per Mary Graves, SSU is looking to have a leadership class. Julia Parranto promptly suggested Rose Frances as an instructor. Rose has taught on the college level.
Today's Program:  Project Amigo
It was a pleasure to have Dora at our club today to talk about Will Haymaker's favorite project. Ann Gospe and Kris Anderson found her at the Rotary International Convention in Houston and booked her on the spot…. then called Susan Nowacki to tell her. Our club has been supporting Project Amigo for more than 20 years. Founder, and Rotarian, Ted Rose first visited the state of Colima in 1984, coming down to climb a volcano. Instead, he took the wrong bus and found himself in the poverty-stricken village of Cofradia de Suchitlan. That "mistake," and a few other fortuitous events, led to his decision with his wife Susan Hill to trade their comfortable lives for one surrounded by poor children who would need a helping hand to break the bonds of poverty. Children in Mexico have free education through sixth grade. After that, if their parents cannot afford to keep them in school, they go to work in the sugar cane and boysenberry fields. By donating to Project Amigo, we keep more kids in school all the way through graduate school if they want to go that far for their chosen profession. Project Amigo has several work weeks each year that the public can go to and work. Typically, service weeks are Sunday to Sunday. They pick you up at the airport and then you are taken to Cofradia where they take care of you as family. Registration is $1200 per adult, children under 10 are free, children 11-17 are half price. Our club would like to do a hands-on project there this coming Rotary year. If you are interested, please let Ann or Kris know.
Club Job Openings:
Still need a few bulletin writers. Need a person on the board for Vocational Service Recognition
Program Slides
Additional Pictures:
(Click images to view extra pictures)
Governor, District 5130
Secretary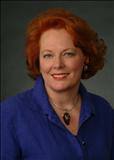 Debi Zaft P.O. Box 505 Santa Rosa, CA 95402
Board of Directors
Kris Anderson – President
Ann Gospe – President Elect
Casey D'Angelo – President Elect Nominee
Ray Giampaoli – Past President
Debi Zaft – Secretary
Karen Ball – Treasurer
Julia Parranto – Club Service- Membership
Andrea Geary – Club Service – Club Meetings
Matthew Henry – Club Service – Fund Raising
Charlie Howard-Gibbons – Club Services – Member Activities
Pete Lescure – Club Service – Records and Outreach
Casey Carter – Member Involvement
Mary Graves Community – Service – Youth
Position open – Vocational Service
Scott Bartley – International Service
Paul Hamilton – Foundation Representative
DIGITAL EDITION No. 465 July 20, 2022  EDITOR: Kris Anderson PHOTOGRAPHER: Jeff Gospe PUBLISHER: Richard Lazovick