Next meeting
Wednesday, August 2, 2023

Guns: An American Public Health Crisis
We Can Treat!
Josh Weil
Josh Weil, is an Emergency Preparedness Physician Lead at Kaiser Hospital and is a Board Certified specialist in Emergency Medicine.
He grew up in Northern California and completed his B.A. degree at the University of California, San Diego and received his medical degree from the University of Illinois, Chicago.  He returned to California to complete his residency training in Emergency Medicine at UC Davis Medical Center and took a position at Kaiser Permanente in 1998. Dr. Weil served as Chief of the Emergency Department for over 11 years and as Chair of the Chiefs of Emergency Medicine for Northern California from 2007-2011.  He was the Assistant Physician-in-Chief for Hospital Operations from 2011 to 2019.
A strong interest in volunteerism and disaster medicine has taken him to Sri Lanka following the tsunami, Louisiana after Hurricane Katrina, Haiti to respond to the earthquake, and the Philippines following Typhoon Haiyan.  Locally he has served on the Board of Directors for the American Red Cross Sonoma/Lake/Mendocino Chapter since 2011 and the Board of Directors for the Ceres Project since 2014 and is the Immediate Past President of the Ceres Board.   Dr. Weil has been a regular volunteer at the Jewish Community Free Clinic for almost 15 years and in 2014 assumed the role of Medical Director.  He has also served as "team physician" for the Santa Rosa Piner High School and Maria Carrillo High School football teams for over 2 decades.
–> NOTE: Writer needed for June 9th Bulletin <–
To be held at Bennett Valley Golf – in-person only.
Wednesday August 9: District Governor Visit
Wednesday August 16: Pacific Coast Air Museum
Wednesday August 23: RYE – Marcus Stephens
Wednesday August 30: Club Dark
Click here for the current calendar (Subject to updates).
UPCOMING SOCIALS & PROJECTS & EVENTS  
Redwood Empire Food Bank – 2nd Wednesday of the month.  The next one is August 9th – 5 PM – 7 PM
SRJC Rotaract Fundraiser – August 5th. Help fund them by having dinner, dine-in, or take-out at Chipotle between 4-8 PM that evening. Take the flyer with you when you check out. (Click on the image to the right)
ShelterBox – August 13-16 – ShelterBox is launching ShelterBox Adventure Trek.  The first outing will be August 13-16 in Yosemite National Park.
Club Dark & Social – On the 5th Wednesday of a month, the Club is dark. There will be a social on the following Saturday each month, there is a 5th Wednesday. In August, the social will be held Saturday, August 26…more details to follow.
More socials, projects, & events coming soon!
Rotary Announcements
(Check back soon)
Opening Ceremonies, "I love the power of the bell."
The opening was conducted by Kim Murphy, who led us in the Pledge of Allegiance, Four-way Test. She shared her reflection on how hard work is the path to wealth.
Visiting Rotarians
Dan Balfe introduced Rotarian Victoria Maramba from Zimbabwe and Director of International Service John Mohlhner from St. Helena.
Guests
Today's speaker, Leslie Bisbee-Jordan, Executive Director of Free to Be, joined us.
Kathleen Balfe, Dan Balfe's daughter, and musician, attended today.
Constance Bosha, CEO of Courage of Hope Foundation, from Zimbabwe, was also in attendance.
Karen Ball introduced Justin Lewis, who said he was returning for this meeting because he was interested in today's program.
Sunshine
Ginny Cannon reported that all was fine with club members.
Raffle
Past President Kris conducted the raffle today. Nicole Le selected Nona Lucas's ticket. She received a $10 consolation prize.
Rotary Pins
President Ann caught some off guard by asking everyone who wasn't wearing a Rotary Pin to donate to the Polio Plus Pail on our tables. We will remember next time.
Service
President Ann announced that it was time to sign up, if you haven't already, for the workday at Pepperwood on August 5, 2023. They will be sorting seeds this month and won't require the usual level of physical activity. Visit the Pepperwood website at org/volunteer/volunteer-self-sign-up/ for information and to sign up. Even if it says they are complete, follow the link to find additional sign-up openings.
Redwood Empire Food Bank (food packing) is on August 9th at 5 PM. District Governor Tom Boylan will be joining us.
SRJC Rotaract -100 Black Men of Sonoma County
As part of SRJC Rotaract, Brian Wagner , Quinn Adair and Aiden Adair collaborated with "100 black men of Sonoma county" to raise funds for charitable projects both organizations support: mentoring , teaching finance to youth, tutoring youth, scholarships and more…
Arthur Chaney , president of 100 BOM Sonoma county poses with srjc and ssu Rotaract advisors to kick off the joint rotary and 100 BMSC golf tournament at Windsor golf course on July 28.
Fundraising for Giro Bello
Do you like to golf? President Ray announced that for $20.00, you will have a chance to win a round of golf for a foursome with carts and a $50 gift certificate for Iron and Vine. It is a $185 value. A limit of 25 tickets will be sold. The proceeds will go to the Giro Bello fund for our charitable projects.
Rotary Banner Exchange
Victoria Maramba from the Harare Rotary Club of Zimbabwe brought a Harane Club banner to exchange with our club. President Ann and Victoria exchanged banners as is tradition.
Announcements
Giro Bello – Robert Pierce reminded the Giro Bello Committee that there was a short meeting to discuss possible start/finish location for next year.
On the 5th Wednesday of a month, the Club is dark. There will be a social on the following Saturday each month, there is a 5th Wednesday. In August, the social will be held Saturday, August 26…more details to follow.
The SRJC Rotaract Fundraiser is a week from Saturday on, August 5th. Our club is a sponsor of the SRJC Rotaract. We can help fund them by having dinner, dine-in, or take-out at Chipotle between 4-8 PM that evening. Take the flyer with you when you check out.
Iron and Vine
President Ann reminded everyone that the $10 option is only for a beverage and dessert. If you take other food, it needs to be paid for as a meal.
Rotarian of the Year
At a previous meeting, it was announced that Robert Pierce was Rotarian of the Year. Today he received his Rotarian of the Year from President Ann. Once again, congratulations, Robert.
International Global Grant – Water Project in Zimbabwe
Dan Balfe gave a presentation on the International Grant Water Project in Zimbabwe.  The Harare Rotary Club was the host club for the project, with the St. Helena Rotary Club serving as the International sponsor. John Monlhner was the lead for the project. Four other Rotary Clubs, Sebastopol Rotary Club, Calistoga Rotary Club, Napa Sunrise Rotary Club, and the Rotary Club of Santa Rosa, also participated. Constance Bosha, who now lives in Santa Rosa and works as a nurse, and her husband, James Alexander, have visited Zimbabwe multiple times to monitor the project. One of the villages receiving water from the grant is where Constance lived as a child.
Victoria thanked all those who have donated to the project.
Click on the image below to view the full presentation
Program
Before introducing our speaker today, Susan Nowaki made a donation to the club in honor of their family cruise celebrating her and her husband's 50th wedding anniversary.
Susan then introduced Executive Director Leslie Bisbee-Jordan. Leslie is a professional multi-tasker, balancing her professional work, volunteer work, and the many duties around being a mother of three. Leslie brings 20 years of marketing experience to Free to Be. Leslie also has experience working in non-profit and co-founded a non-profit that supports creativity in local children. Leslie was born and raised in Sonoma County and moved back in 2009 to start her family. Leslie is the daughter of Free to Be Founder Sue Bisbee! Leslie stepped into her new role as Executive Director in Fall 2022 excitedly and motivated to catapult the organization into the next legacy phase.
Please see the attached slides for the program presentation. In addition, Leslie interviewed three of the Free To Be Teen Innovators who joined her for the presentation. They were Oliver Currie, Cate Bisbee, and Maya Paris. Please go to the website for more information. www.freetobeteens.org
Program Slides
Click on image to view slides:
Club Job Openings:
Still need a few bulletin writers. Need a person on the board for Vocational Service Recognition
Additional Pictures:
Here are a few additional pictures from the meeting:
USEFUL LINKS
Visit our district at: http://www.rotary5130.org
Check out Rotary International at: http://www.rotary.org
Come see us at: http://rotarymeansbusiness
Governor, District 5130
Secretary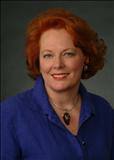 Debi Zaft P.O. Box 505 Santa Rosa, CA 95402
Board of Directors
Ann Gospe – President
Casey D'Angelo – President Elect
(awaiting confirmation) – President Elect Nominee
Kris Anderson – Past President
Debi Zaft – Secretary
Karen Ball – Treasurer
Robert Pierce – Sergeant At Arms
Julia Parranto – Club Service- Membership
Andrea Geary – Club Service – Club Meetings
Matthew Henry – Club Service – Fund Raising
Charlie Howard-Gibbon – Club Services – Local Service
Pete Lescure – Club Service – Records and Outreach
Casey Carter – Member Involvement
Mary Graves Community – Service – Youth
Tim Fawcett – Vocational Service
Scott Bartley – International Service
Paul Hamilton – Foundation Representative
DIGITAL EDITION No. 510 July 26, 2023  EDITOR: Diane Moresi PHOTOGRAPHER: Richard Rossi PUBLISHER: Richard Lazovick