Next meeting
Wednesday, July 12, 2023

Jewish Community Free Clinic
Donna Waldman
Donna Waldman, Director of the Jewish Community Free Clinic which provides free medical care and social services to low-income adults and children, regardless of religion or immigration status.
They see thousands of people each year, especially at-risk clients and people of color. This organization does amazing work in the Sonoma County community.
To be held at Bennett Valley Golf – in-person only.
Wednesday July 19: 30 Project Documentary
Wednesday July 26: Free To Be
Wednesday August 2: Guns: An American Public Health Crisis We Can Treat!
Wednesday August 8: (to be announced)
Wednesday August 16: Pacific Coast Air Museum
Click here for the current calendar (Subject to updates).
UPCOMING SOCIALS & PROJECTS & EVENTS  
Redwood Empire Food Bank – 2nd Wednesday of the month.  The next one is July 12th – 5 PM – 7 PM
Giro Bello –  was June 24, 2023 – huge success. Story and pictures coming soon.  Click here to view pictures of the ride.
August 13-16 – ShelterBox is launching ShelterBox Adventure Trek.  The first outing will be August 13-16 in Yosemite National Park.
More socials, projects, & events coming soon!
Rotary Announcements
(Check back soon)
"Welcome to the Rotary Club of Santa Rosa where we imagine a world that deserves our best, where we get up each day knowing that we can make a difference."
Opening Ceremonies:
Since we did not do the pin exchange last week, Past President Ray presented Past President Kris her Past President's pin.  Kris in turned presented President Ann with her President's pin.  With that done President Ann rang the bell and started her first meeting, "Welcome to the January 5 meeting. Oops July 5 meeting of the Rotary Club of Santa Rosa, "The club that has fun while doing good in the world."  She also forgot her agenda at home.  No problem.  She was fined $100 for not being at the Giro Bello by the Seargent at Arms, Robert Pierce.  Donation to go to Polio Plus.  Curt Groninga led us in the reciting of the Pledge and the Four-Way Test.  For his Reflection he read an email from Denys Andrushchenko, Past President of the Rotary Club of Cherkasy Centre:
"Happy 4th of July! On this historic day, we Ukrainians, stand alongside of our American friends, celebrating the pursuit of freedom and independence. From America's brave inception as a republic upholding individual freedom to Ukraine's ingoing fight against oppression, our paths intertwine.
America, a beacon of liberty, challenges us to aspire to the best in human nature. It stands strong against the weak and transient tyranny that attempts to dim its light. Ukraine, faced with Russian aggression, echos the same defiance, guarding the ideals that empower humanity.
Our bond grows as Ukraine steps closer to NATO and the West, fostering peace in the face of threats. Yet we remain cautious. The tyranny threatening us today might embolden others, leading to further confrontations.
On this day, we reaffirm our commitment to freedom, honoring the alliances built to safeguard it. United in spirit, Ukraine and America remain relentless in their quest for liberty. Here's to our shared determination and unyielding pursuit of freedom!"
Birthdays for July:
Keven Brown, Paul Hamilton, Cookie Garrett, Matthew Henry, Knoel Owen, and Casey D'Angelo.  Also, it is Keven's 27th anniversary as a Rotarian in our club.
Visiting Rotarians:
Marilyn Lira, our Area Governor for this year, and Jim Green from Grass Valley who wishes to transfer to our club!
Guests:
Natalie Gospe and Leticia Henke
Sunshine Report:
Kim Murphy is recovering from Covid and Dewayne White is just out of the hospital. We found out later that he was there with Covid Pneumonia.
Raffle:
We were down to 6 marbles and $174.00 in the pot.  Sam McMillan had the correct number, and he pulled the blue marble.  Congratulations Sam! He is donating to Polio Plus.
Announcements:
Mark Burchill told us that Rotary Means Business has reached 1000 lifetime members throughout the world.
Ray Giampaoli has taken a bicycle challenge.  He is going to ride 250 miles in the month of July to raise money for Veteran and Soldiers Suicide Prevention.
Odalis Medianero announced and had flyers for the upcoming 100 Black Men Golf Tournament.
Karen Ball, let us know if your check for the first quarter dues has not cleared yet, it will soon.  We are changing from Microsoft QuickBooks to DACDB for our accounting, but she must close out year 2022-2023 first.
The LIME Foundation:
Leticia Henke was here today to get a check for $4800 for their NextGen Trades Academy.  This is a free program to train the next generation of contractors and others in the construction trades, ages 16-24, who are seeking college alternative pathways. Additionally, they learn life and professional skills like writing cover letters, resumes, personal finance, and real estate. They also hold workshops on interview skills to help them land the job of their dreams.
Rotary Means Business:
Keven Brown was a little late for the birthday greetings, but he did bring gift cards for our July birthday birthdays.  President Ann asked Keven to tell us a little bit about his business, Corrick's.  Corrick's was just named as the best place to buy a gift in Sonoma County. Keven confesses that they won because Classic Duck went out of business.  He was friends with the owner of Classic Duck and is now carrying some of the lines from Classic Duck, so stop by to see what is new at the store and the latest art show. Keven let us know that he will be working with the Santa Rosa Symphony for the next two years.
Youth Exchange:
Mary Graves has been deeply involved with Rotary Youth Exchange for over 20 years in our club and Rancho Cotati.  She is now stepping down to devote her time to the new Rotaract Club at Santa Rosa Junior College.  Craig Meltzner presented her with a lovely Peace Lily in thanks for her years of service.
President Ann Gospe introduces her board and goals for 2023-2024:
The Board: 
Kris Anderson (Past President),
Casey D'Angelo (President-Elect),
Debi Zaft (Secretary),
Karen Ball (Treasurer),
Robert Pierce (Sgt. at Arms),
Scott Bartley (International Service),
Charlie Howard-Gibbon (Local Service),
Julia Parranto (Membership),
Kim Murphy (Club Administration), and
Matthew Henry (Public Image).
The President-Elect Nominee has been identified and is awaiting nominating committee  confirmation.
Goals:
Membership – 80 members by June 30, 2024 (13 new members).
Hands-On Service – Every active member
District Conference Attendance – 30 (it is being held May 17-18, 2024, at the Luther Burbank Center
District Training Conference – 10 members
Leadership Development Participation – this could be attending the Ken Moulton Leadership Academy or taking classes in the Learning Center on My Rotary.
Public Image – We are all part of this effort
Turn our website into the HUB for club information.
Rotary Foundation/Polio Plus/Rotary Club of Santa Rosa Foundation – active involvement and supportActive Engagement with our inbound Youth Exchange Student
Key Priorities:
Do Good – Hands-On Service, live as "People of Action"
Have Fun – Play as hard as we work
Stand out and make Rotary shine – "Rotary Club of Santa Rosa – Having fun while doing good in our world."
Everything Else….For Now
Looking for rats, with a slight twist
Keep traveling and bring back cool stuff to auction
Visit Rotary clubs while traveling – banner exchange
5th Wednesdays – there will be no meeting BUT there will be other activities that day
Pins for Polio
Rotary Means Business
Share the big picture
"Get Rotary Smart" drawing……..read your Rotary Magazine, visit The Learning Center
Polio Plus – $15,000 in donations for the year
We need to identify the next Giro Bello director ASAP. There needs to be a change of venue and early planning will help this transition.
Program Slides
Two great slide shows this week 
(No program slides)
Club Job Openings:
Still need a few bulletin writers. Need a person on the board for Vocational Service Recognition
Additional Pictures:
Click on image for additional meeting pictures:
USEFUL LINKS
Visit our district at: http://www.rotary5130.org
Check out Rotary International at: http://www.rotary.org
Come see us at: http://rotarymeansbusiness
Governor, District 5130
Secretary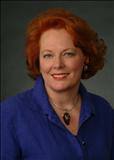 Debi Zaft P.O. Box 505 Santa Rosa, CA 95402
Board of Directors
Ann Gospe – President
Casey D'Angelo – President Elect
(awaiting confirmation) – President Elect Nominee
Kris Anderson – Past President
Debi Zaft – Secretary
Karen Ball – Treasurer
Robert Pierce – Sergeant At Arms
Julia Parranto – Club Service- Membership
Andrea Geary – Club Service – Club Meetings
Matthew Henry – Club Service – Fund Raising
Charlie Howard-Gibbon – Club Services – Local Service
Pete Lescure – Club Service – Records and Outreach
Casey Carter – Member Involvement
Mary Graves Community – Service – Youth
Tim Fawcett – Vocational Service
Scott Bartley – International Service
Paul Hamilton – Foundation Representative
DIGITAL EDITION No. 507 July 5, 2023  EDITOR: Kris Anderson PHOTOGRAPHER: Richard Rossi PUBLISHER: Richard Lazovick