Next Meeting is via Zoom – July 15, 2020
Charles M. Schultz – Sonoma County Airport 
Jon Stout, AAE, CAE
Airport Manager
Jon Stout is responsible for the daily management and long-term development of Charles M. Schulz – Sonoma County Airport (STS) – a rapidly growing, non-hub commercial air service facility supporting five airlines, an industrial park, 385 based aircraft, 26 commercial tenants and 5 rental car agencies. He oversees a staff of 18 employees.
Jon will go over the Airport's operations and commercial air service, including future possible destinations. He will discuss the economic impacts of the Airport and its current capital projects such as the terminal improvement. He will also touch on the Airport's response to the COVID-19 pandemic and the pandemic's effects on the Airport and air travel.
–>  Debi will send you the Zoom login link for the 12:00 meeting. Feel free to put your feet up, grab a sandwich, and join the meeting. <–
UPCOMING PROGRAMS
All in-person meetings are currently on hold.  Instead, we will be holding online meetings using Zoom.  Please be on the look out for an email with the link from either Jeff or Debi.
Wednesday July 22, 2020: Steve Page from the Sonoma County Raceway
Wednesday July 29, 2020: Adam Kaplan on robotic surgeries
Keep checking back.  New Programs coming soon!
UPCOMING SOCIALS
Keep checking back.  New socials coming soon!
USEFUL LINKS
Visit our district at: http://www.rotary5130.org
Check out Rotary International at: http://www.rotary.org
Come see us at: http://rotarymeansbusiness
Opening Ceremonies:
Pledge:  Caroline Fassi
Reflection:  Caroline Fassi with a quote from Rosalynn Carter on Leadership, "A leader takes people where they want to go.  A great leader takes people where they don't necessarily want to go, but ought to go."
Visitors:
Richard de Lambert, Gail Johnson, Greg Johnson, Tom Polito, Fredrick Johnson
Visiting Rotarians:
Michael Juric, Bob Rogers, Frank Ramos, Gary Champlin, Howard Stauffer, Jack Blasco, Kathy Flamson, Ken Moulton, Kevin Eisenberg, Maggie Kraft, Marilyn Lira from SR East, Erin Dunn, Mary Crumley, Mindy Slaughter, Paul O'Rear, Valerie Hulsey, Dustin Littleton, Del Raby, Lynn Finley, Bill Bolster, Celine Berman, Jennifer Strong……….probably more that I have missed!
Introducing DG Doug Johnson:
Doug Johnson was born and raised in Massachusetts.  He is the father of 3 kids and 4 grandkids. He is active in his church. He is a graduate of the American University in Washington DC. He headed to California not long after that.
But it was a fateful meeting with Jack Atkin in 2011 that led Doug to the Rotary Club of Santa Rosa.  He joined World Service Committee, was part of the sergeant of arms committee, he chaired the Giro Bello for 2 years after Carmen gave up the directorship. He became president for the 2015-2016 year when he and Jose Guillen switched due to Jose's job demands at the courthouse.  He discovered the NewGen program while at the Rotary convention in Brazil and brought it back to us.  He became as assistant district governor and is now   DISTRICT GOVERNOR!!!!
— After outgoing District Governor Kathy Flamson inducted him Doug spoke of his love of Rotary and highlighted a few who have helped him along the way.  Jack Atkin who invited him to Rotary, Carmen who brought us the Giro Bello and taught him
the ropes. Diane Moresi who said "Yes." when he needed an educator to help him bring the NewGen program to Santa Rosa.  Others that have guided him in Rotary:  Bob Rogers, Barb Spangler, Kathy Flamson and the hundreds of other Rotarians who led the way.
— Rotary is changing. We live in a virtual world now, so let's be flexible.  Rotary is more relevant today than ever before.  This year's theme is "Rotary Opens Opportunities."  So be open to the new opportunities that Rotary gives us.
— Doug introduced his daughter, Gail, and son, Greg.  They are the newest Paul Harris Fellows in the Santa Rosa family.
Sunshine Report:
Mark Burchill just had some minor surgery.
Announcements:
— Carolyn Fassi announced the Junior Livestock Auction is ONLINE this year on August 1st.  Information is on the Sonoma County Fair website.  Sam McMillan is the contact person for those interested in purchasing meat.
— Carolyn Fassi announced she will oversee the Pledge and Reflection sign-ups for this year.
— Diane Moresi reminded us all that the one ton of beans and one ton of rice is this Saturday, July 11th from 9:00 to 12:00.  Please come and help!
— D.G. Doug Johnson announced the Transcendence Show, "Best Night Ever!" this Sunday, July 12th .  The show is free, but they are taking donations.  10% of the donations go to Polio Plus for that day.  Please go to the district website for information and to sign up.
https://www.rotary5130.org/1789-2/
Chris Smith, Press Democrat Reporter
Chris came to The Press Democrat in 1977 as a correspondent for Fort Bragg and Mendocino County.  He started writing a weekly column and became full time after Gaye LeBaron retired in 2002.  He says he writes to amuse his Australian Shepard, Maise.
Chris is very proud of The Press Democrat.   The Press Democrat has won many awards for their stories and photos, even the Pulitzer Prize!  The paper tries to be a balance of local, state and national news.  It is locally owned which he feels is the reason the paper is so highly regarded in the industry.  However, the Press Democrat as all newspapers are having their financial stresses. Subscription and ad dollars are declining.  one in 5 newspapers have closed in the last 15 years.  News staff is down 50%.  Of the 5 weekly papers that they publish, all are now only digitally produced except the Healdsburg Tribune.  It is only a matter of time before The Press Democrat will only be available in digital format.   Recently they had two reporter jobs come available and they got 140 applications.
Bill Crowley and Robert Pierce spoke of the quality of the paper and the photos.  Kevin Eisenberg says he only reads the digital version.  Pete Lescure commented that he just realized the digital ads contain a link to go to that advertiser's web page.  Cathy Vicini advertises every week in The Press Democrat and says their ad department is easy to work with.  President Jeff Kolin likes that there is an editorial board that he can go to discuss articles.  You can't do that on the internet!
Tony's Granddaughter
Additional Picture
Governor, District 5130
Doug Johnson
Secretary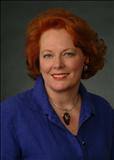 Debi Zaft P.O. Box 505 Santa Rosa, CA 95402
Board of Directors
Club Service I, Membership, Michael Moore
Club Service II, Club Meetings, Casey D'Angelo
Club Service III, Fundraising, Ryan Thomas
Club Service IV, Member Activities, Anne Gospe
Club Service V, Information Technology and Records, Brandon Urich
Community Service I, Member Involvement, Rio Ray
Community Service II, Youth, Andrea Geary
Vocational Service, Carolyn Fassi
International Service, Dan Balfe
DIGITAL EDITION No. 365 July 8, 2020  EDITOR: Kris Anderson PHOTOGRAPHER: Richard Lazovick  PUBLISHER: Richard Lazovick