Next meeting
Wednesday, June 21, 2023

Greenacre Homes and School
Tasia Robles Henderson will introduce
Founded in 1975, Greenacre Homes and School (Greenacres) is one of the most comprehensive and innovative agencies of its kind in Sonoma County providing trauma informed care with a strengths based, culturally relevant approach for boys and young men ages 6 to 20.
Greenacres provides a specialized environment dedicated to healing the effects of trauma and loss, stabilizing behaviors, and readying children and non-minor dependents to step down to family based care within six months of intake. Located 55 miles north of San Francisco in Sebastopol, CA., Greenacres integrated services includes (4) four CCR/CCL licensed short-term residential therapeutic programs (STRTPs), a year round non-public school, and a vocational training/life skills program currently serving students from 24 school districts from throughout Northern California.
To be held at Bennett Valley Golf – in-person only.
Wednesday June 28: Celebrations of Kris Andersons Year As President
Wednesday July 5: Ann Gospe's First Meeting
Wednesday July 12: Jewish Community Center Free Clinic
Wednesday July 19: 30 Project Documentary
Wednesday July 26: Free To Be
Click here for the current calendar (Subject to updates).
UPCOMING SOCIALS & PROJECTS & EVENTS  
Redwood Empire Food Bank – 2nd Wednesday of the month.  The next one is July 12th – 5 PM – 7 PM
Giro Bello – June 24, 2023 –
Register @ GiroBello.com.  Check out the new jersey's.
Please ask family and friends to join us.
August 13-16 – ShelterBox is launching ShelterBox Adventure Trek.  The first outing will be August 13-16 in Yosemite National Park.
More socials, projects, & events coming soon!
Rotary Announcements
(Check back soon)
"Welcome to the Rotary Club of Santa Rosa where we imagine a world that deserves our best, where we get up each day knowing that we can make a difference."
Opening
Ginny Cannon led the members and guests in the Pledge of Allegiance and the Four-Way Test.
The reflection she selected for today was:
One tree can start a forest.
One smile can begin a friendship.
One hand can lift a soul.
One word can frame the goal.
One candle can wipe out darkness.
One laugh can conquer gloom.
One hope can raise your spirits.
One touch can show you care.
One life can make the difference.
BE THAT ONE TODAY!
Visiting Rotarians
Brennan Norigea is the Rotaract SRJC Liason between Rotaract and the Rotary Club of Santa Rosa.
Evelyn is a member of the Los Altos Rotary.
Visitors
President Kris introduced Rich Rossi and his wife, Joan. Today is Rich's last day as a "guest."
Steve Olson introduced Mary Miyano, representing the Larry Miyano Memorial Scholarship Fund. This year's recipient Jared Maestri is from Santa Rosa Junior College. See more below.
Ryan Thomas introduced Ann Maestri.  Ann is Ryan's assistant and Jared's mother. Ryan was not aware that Jared had applied for the scholarship and assured the audience that Jared's selection to receive the scholarship was entirely above board.
Visiting again today is perspective member Natasha Perez.
Today's speakers Erika Thibault, Director of the Sonoma County Library, and Judy Glenn, a member of the Library Foundation and a former Rotarian in our club, were introduced as today's speakers.
Raffle
Diane Moresi conducted today's raffle. Nicole Le selected the winning ticket held by our speaker Erika Thibault.  Erika did not draw the winning marble but received the consolation prize of $10.
Sunshine
Ted Wilmsen shared that Bev Owen has been discharged from rehab and has returned home.
Mary Graves announced that our Exchange Student Will Fulkeson has tonsillitis and scarlet fever and cannot attend Western Safari, for which we helped raise funds.
Mary presented the club with the Swedish Rotary Flag in Will's place.
Announcements
Giro Bello – Robert Pierce invited the past directors to the front of the room to remind everyone that preparations are going well, thanks to the support he is receiving from the past directors. Ray Giampaloi gave a motivational announcement and thanked those participating in some way for the ride's success. We have raised over $33,000 in sponsorships. There are 559 riders registered as of today. Robert Pierce shared his fabulous Giro Bello jersey. Robert encouraged members to buy a jersey for a friend or relative, if not for themselves. Jeff Kolin encouraged people to sign up to volunteer or recruit a friend or family member again. Jeff reviewed where volunteers are still needed. One area of need is route marking and removal. Please go to our  Sign Up Genius link.
Food Bank – Our work night at the Redwood Empire Food Bank is tonight from 5 PM-7 PM.
RYLA
Mary Graves announced that tonight and Thursday night are the RYLA Awards Dinner and Ceremony. If you can attend, please see Mary about carpooling.
Here are Savanna and Renae at RYLA representing our rotary club, at the Wednesday night dinner at Westminster woods with 70 RYLA Rotary Youth Leadership Awards. These teens are setting goals and identifying ways to be a good citizen, and having fun doing it.
New Member
Julia Parranto inducted our newest member Rich Rossi. Julia is Rich's sponsor.  Pete Lescure has volunteered to be his mentor. Rich was a successful businessperson. He was the communication director for Notre Dame de Namur. Before that, he was in charge of public relations at VISA.
Rich and his wife Joan met and married in New York. They have been married for 58 years. He and
Joan have two daughters, one in Santa Rosa and one in West Virginia. He has been retired for four years. He taught at Notre Dame de Namur for the final four or five years of his working years. It was a time he found very rewarding. Rich and Joan moved to Santa Rosa just before the pandemic. Hoping to meet like-minded people, he came across the Rotary Club of Santa Rosa and found us to be a match with his interests. Rich is a Santa Rosa Cycling Club member and enjoys photography and classical guitar. He has been a pilot, scuba instructor, and yoga instructor. Welcome to the Rotary Club of Santa Rosa, Rich.
Scholarship Award
Steve Olsen introduced Jared Masteri, the Larry Miyano Memorial Engineering Scholarship recipient. Mary Miyano was present today and has significantly contributed to the scholarship funds. Jared was a graduate of Casa Grande 2021. He has completed his studies at SRJC and has been on the Dean's List for each semester at SRJC. Jared is interested in Aerospace Engineering and will attend San Diego State next year. He is a MESA – Math, Engineering, Science Achievement program member. At San Diego State, they link alums and others from the industry to work with the students from San Diego State, often as interns. Sam Macmillan, president of the Rotary Foundation, presented Jared with a scholarship for $2,500.
Program
Rick Allen introduced today's presenters from the Sonoma County Library. Erika Thibault is the Library Director for the Sonoma
County Library. She has over 17 years of experience working in libraries throughout California. Before starting as the deputy director for Sonoma County Library, Erika worked as a reference librarian, young adult librarian, and library assistant, in addition to her management experience as a branch manager and principal librarian for Los Angeles Public Library. Before her library career, she worked for Santa Monica Public Radio and the Los Angeles County Museum.
Judy Glenn is a retired CPA. She practiced in Santa Rosa for 30+ years. Since retirement, Judy has become active in volunteer work. She serves as President on the Board of the Sonoma County Library Foundation. Judy is also a former member of the Rotary Club.
Please see the attached slide presentation for a thorough Sonoma County Libray system overview.
Program Slides
Click image for full presentation
click above image for presentation
Club Job Openings:
Still need a few bulletin writers. Need a person on the board for Vocational Service Recognition
Additional Pictures:
USEFUL LINKS
Visit our district at: http://www.rotary5130.org
Check out Rotary International at: http://www.rotary.org
Come see us at: http://rotarymeansbusiness
Governor, District 5130
Secretary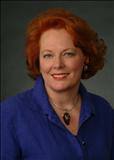 Debi Zaft P.O. Box 505 Santa Rosa, CA 95402
Board of Directors
Kris Anderson – President
Ann Gospe – President Elect
Casey D'Angelo – President Elect Nominee
Ray Giampaoli – Past President
Debi Zaft – Secretary
Karen Ball – Treasurer
Robert Pierce – Sergeant At Arms
Julia Parranto – Club Service- Membership
Andrea Geary – Club Service – Club Meetings
Matthew Henry – Club Service – Fund Raising
Charlie Howard-Gibbon – Club Services – Member Activities
Pete Lescure – Club Service – Records and Outreach
Casey Carter – Member Involvement
Mary Graves Community – Service – Youth
Tim Fawcett – Vocational Service
Scott Bartley – International Service
Paul Hamilton – Foundation Representative
DIGITAL EDITION No. 505 June 14, 2023  EDITOR: Diane Moresi PHOTOGRAPHER: Nicole Le PUBLISHER: Richard Lazovick